Yes. It's true. They  actually ordered Twitter employees around.
The FBI had more than 80 agents to monitor jokes & satire accounts to censor conservatives.
"Twitter's contact with the FBI was constant and pervasive, as if it were a subsidiary."
The #TwitterFiles are revealing more every day about how the government collects, analyzes, and flags your social media content.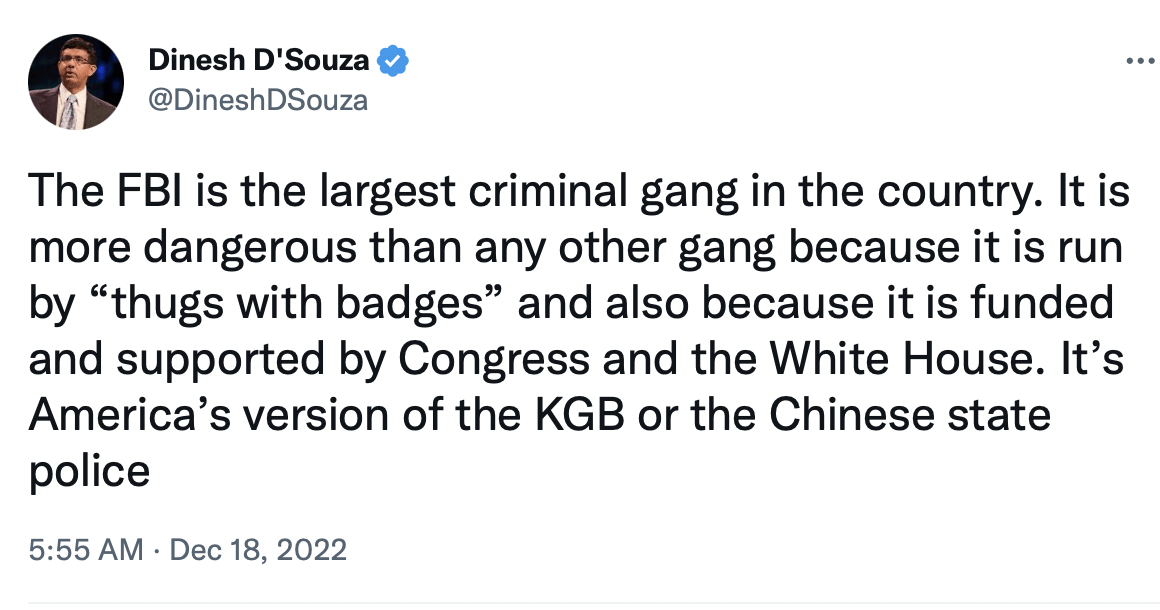 The FBI had 80 agents monitoring jokes random people made on Twitter but they couldn't send one to respond to the two tips they got about the guy who would end up committing the deadliest shooting at a high school in American history.
If 80 FBI agents had worked with Twitter to silence Democrats it would have been the biggest news story of the century.
And these goons were so confident they actually forced Elon to buy Twitter when he tried to withdraw. Absolute power corrupts absolutely.
TUCKER: "It is illegal for the FBI to be directing censorship. Flat out. A violation of our law. But they did it anyway."

Now what? You can bet the FBI is not going to investigate itself 😡pic.twitter.com/m2vsqkLJpk

— Myrna 💋💄 (@GigaBeers) December 17, 2022
Remains to be seen if anything happens to him at all. The DoJ is as corrupt as all the other 3-letter agencies, so there is no real hope  that he will be punished.