Bolsonaro did not endorse their call for a military intervention, but said the armed forces would respect Brazil's Constitution.
A military junta is preferable to a commie takeover. The criminal communist Lula daSilva must not be allowed to succeed  to hijack the presidency, which is a coup backed by the corrupt judiciary, but not not by the people.
The New Zealand Military should be doing the same.  Jacinda Ardern is working for the Globalists and Terrorists, Bill Gates and Klaus Schwab!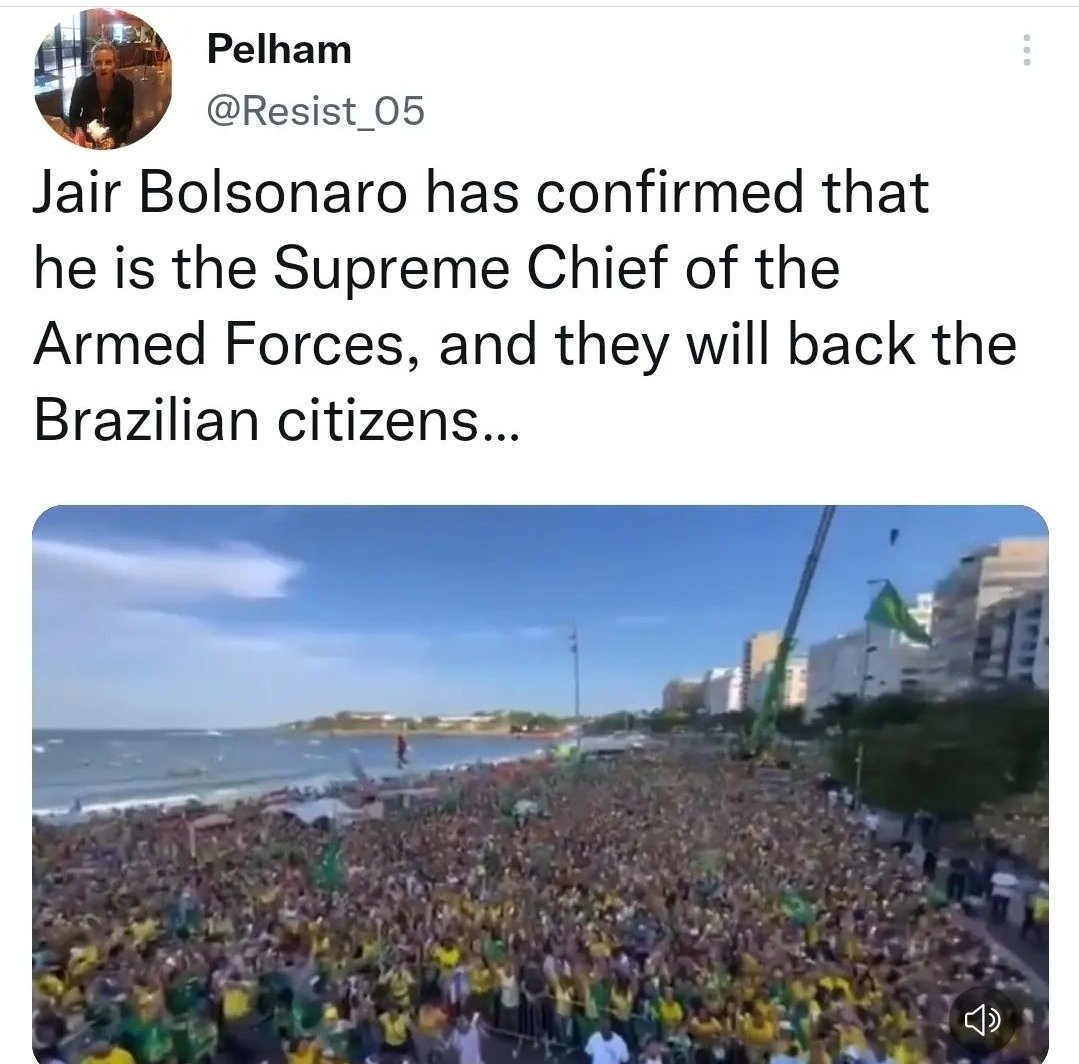 Not sure about the accuracy of this publication, so take it with a grain of salt:
Brazilian Military Begin Executing Lula da Silva Officials As Bolsonaro Declared 'Real President of Brazil'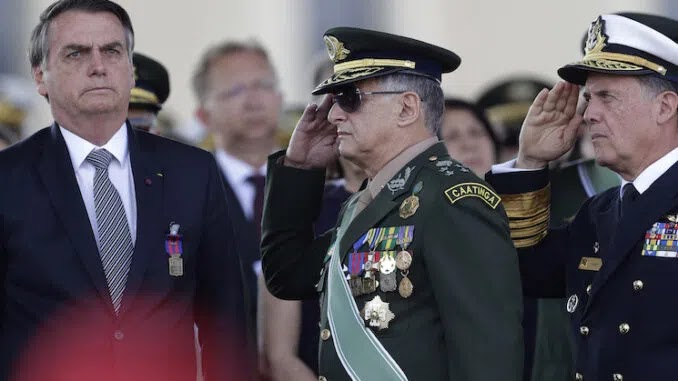 Brazilian Military Begin Executing Lula da Silva Officials As Bolsonaro Declared 'Real President of Brazil'
by @planettoday #PlanetToday: https://www.planet-today.com/2022/12/brazilian-military-begin-executing-lula.html