It's a news cartel begging to be busted
Thanks to JoNova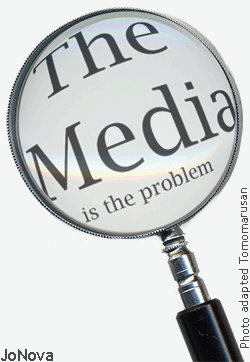 The Trusted News Initiative (TNI) was set up last year [2019, just in time, eh?] to protect audiences and users from disinformation, particularly around moments of jeopardy, such as elections.
Nearly everyone's on board:
Core partners in the TNI are: AP, AFP, BBC, CBC/Radio-Canada, European Broadcasting Union (EBU), Financial Times, Information Futures Lab, Google/YouTube, The Hindu, The Nation Media Group, Meta [Facebook], Microsoft, Reuters, Reuters Institute for the Study of Journalism, Twitter, The Washington Post, Kompass – Indonesia, Dawn – Pakistan, Indian Express – India, NDTV – India, ABC – Australia, SBS – Australia, NHK – Japan.
Which is a handy list of "where not to get your news".
UN Secretary-General: "We'll call for action from everywhere with influence on the spread of 'mis- and disinformation' on the Internet." pic.twitter.com/IR3NiSFsS9

— The First (@TheFirstonTV) February 6, 2023
The real free press are the bloggers now
There are clear expectations" for members to "choke off" alleged online misinformation.
Read it all at Quadrant — as Tony Thomas tells it, it's a profit making cartel. The Kennedy suit explains how the TNI members were promoting vaccines while silencing all the cheaper medicines.