This is getting worse by the day. Perverts targeting your children is just not on, no matter how hard they push. These people are insane.
So, this guy who's pushing as hard as he can for YOU to be cool with chemical castration and surgical mutilation of your child, is glad he waited to start his "transition" because had he done it soon he wouldn't have his children. That's rich. https://t.co/qYULcpSOxN

— Joe Pags Pagliarulo (@JoeTalkShow) March 18, 2023
We beg to differ. Mental patients like "Rachel" Levine must be stopped from grooming children.
"Minor-Attracted Individuals"
Leftoids & perverts subtly normalising pedophilia.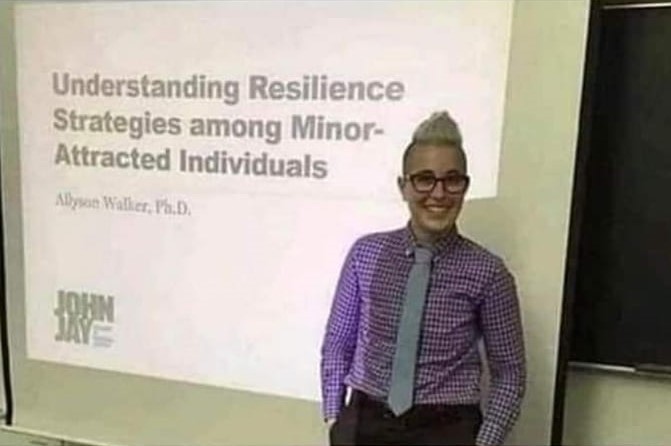 "Understanding resilience"- what's next? How to rape minors when they resist?
Homo's are getting desperate. "Hands off our kids" they say to parents. As they were theirs to groom!