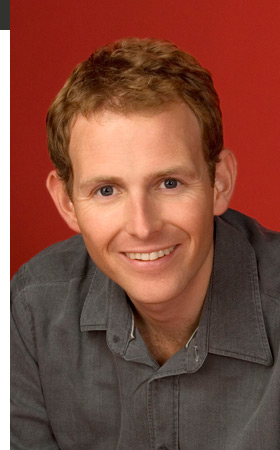 * Â Reality resistent CNN reporter Dan Rivers in his last interview with the Bali bombers still insists that Islam is a Religion of Peace and somehow 'twisted' by terrorists like Imam Samudra, Mukhlas and Amrozi.

Rivers is promptly disabused by Imam Samudra that he is a kaffir and that he "knows nothing".

"Where does it say in the Koran that you have the right to kill innocent people? You are twisting your religion completely," Rivers asks.

"I know better than you because I am Muslim and you are kaffir (infidel). You kaffir know nothing," Samudra replies, waving his hand at the reporter.

"The verse, blood by blood, soul by soul. Your country – US, UK, Australia alliance – already killing my people," he says.

Tears, joy as bombers Mukhlas, Amrozi and Imam Samudra executed

 

*****
The Job of actively Dumbing down America was obviously taken to task by the Main Stream Media which began sometime after the beginning of the War in Iraq.

News Giants , CNN , MSNBC , CBS , ABC , BBC , and the Wire Services started filtering news reports , separating out news worthy fact and replacing it with fictitious innuendo and rumor.

*
Other major players in the game of national misinformation will include the major tabloids like the New York Times , The La Times , The Washington Post , the Boston Globe , and Time Warner in general.

*

The fact that General Electric mother company to some of these Media outlets is being handsomely rewarded by the Obama campaign does not pass the smell test.
 
Full list of Australians killed in 2002 Bali bombings
* Update: who is Stephen Smith to say that Australia does not support the death penalty? Lets have a referendum! in a recent poll on this website 80 % Â voted in favor of capital punishment.
 
 FOREIGN Minister Stephen Smith said today he had nothing but contempt for the bombers, but Australia did not support the death penalty. Australia seeks international action
THIS is the list of the 88 Australians killed in the 2002 Bali bombings – they will never be forgotten.
Gayle Airlie 
Belinda Allen
Renae Anderson
Peter Basioli
Christina Betmilik
Matthew Bolwerk
Abbey Borgia
Debbie Borgia
Gerardine Buchan
Steve Buchan
Chloe Byron
Anthony Cachia
Rebecca Cartledge
Bronwyn Cartwright
Jodie Cearns
Jane Corteen
Jenny Corteen
Paul Cronin
Donna Croxford
Kristen Curnow
Francoise Dahan
Sylvia Dalais
Joshua Deegan
Andrew Dobson
Michelle Dunlop
Craig Dunn
Shane Foley
Dean Gallagher
Angela Golotta
Angela Gray
Byron Hancock
Simone Hanley
James Hardman
Billy Hardy
Nicole Harrison
Tim Hawkins
Andrea Hore
Adam Howard
Paul Hussey
Josh Iliffe
Carol Johnstone
David Kent
Dimmy Kotronakis
Elizabeth Kotronakis
Aaron Lee
Justin Lee
Stacey Lee
Danny Lewis
Scott Lysaght
Linda Makawana
Sue Maloney
Robert Marshall
David Mavroudis
Lynette McKeon
Marissa McKeon
Jenny Murphy
Amber O'Donnell
Jessica O'Donnell
Sue Ogier
Jodie O'Shea
Corey Paltridge
Charles van Renen
Brad Ridley
Ben Roberts
Bronwyn Ross
David Ross
Kathy Salvatori
Greg Sanderson
Cathy Seelin
Lee Sexton
Tom Singer
Anthony Stewart
Julie Stevenson
Jason Stokes
Behic Sumer
Nathan Swaine
Tracy Thomas
Clint Thompson
Robert Thwaites
Jonathan Wade
Vanessa Walder
Jodie Wallace
Shane Walsh-Till
Robyn Webster
Marlene Whiteley
Charmaine Whitton
Gerard Yeo
Luiza Zervos