Mosque arson in Germany: Turk confesses to attacksThis is a case that political hacks, the far left media and the usual suspects maxed out to the last drop against the imaginary "right wing extremists" that are lurking in the bushes everywhere, if one were to believe them. But don't hold your breath, none of them will be taken to task over this:
As he hides his face behind a paper, the trial against mosque arsonist Musa C. (age 31), starts.
The Turkish casual worker has confessed to having committed the arson attack at the Cologne Central Mosque on Venloerstraße on 3 February. His trial before the district court started Wednesday.–  (BCF)
Hold the "Islamophobia" hysteria: Muslim confesses to arson attack on mosque in Germany
And he is accused of arson attacks on two other mosques. He was angry about how he was treated at Qur'an school. If he hadn't confessed, there is no doubt that his arson attack on the mosque would have been central to a campaign against "Islamophobia" — a campaign designed to intimidate people into thinking [Robert Spencer] Continue Reading »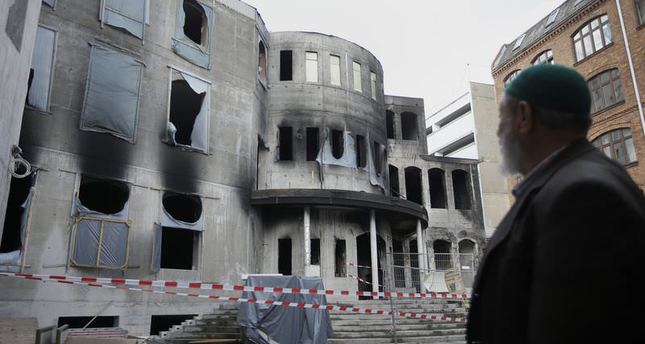 ISTANBUL —
 A Mosque in the German town of Bad Salzuflen was set on fire on Saturday, raising again concerns about a rise in Islamophobia and racism.
.
You know what "Islamophobia" is. And Islam is not a race.
.
The mosque was found on the entrance floor of a building, out of which the fire department has reportedly saved nine people. Three of the rescued were children, the sources said.

Suspected arson attacks on mosques attended by Turks in Germany raises concerns about a rise in Islamophobia and racism. In Germany alone 81 attacks targeting mosques have been carried out since 2012.
Turkish BS, not to be taken seriously. This, however, is very serious:
Germany: "There are by now legal proceedings against more than 200 suspects in connection to Islamic State"
How very odd. There are "thousands" of suspected jihadis in London alone, and over in Germany, 200 active investigations of Muslims in connection with the Islamic State. Whence this epidemic of misunderstanding of Islam? Can't Barack Obama and John Kerry and David Cameron and Theresa May do something about this? After all, it is so [Robert Spencer /Comments] Continue Reading »