Watch for western politclowns telling us that this has absolutely nothing to do with Islam. BBC reports that local Tunisian radio is saying that the victims are mostly British and German.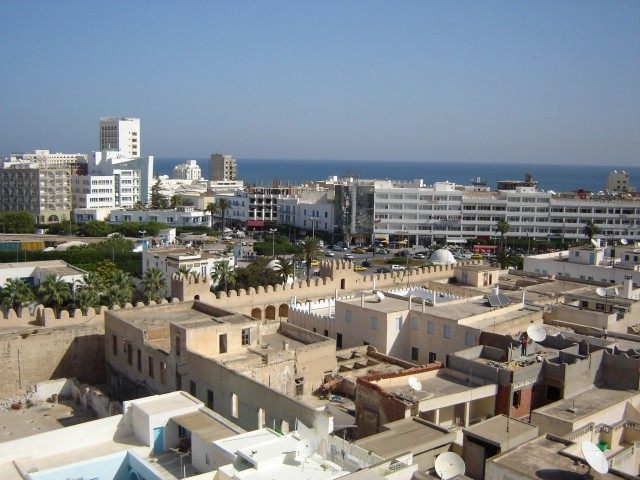 At least 27 tourists are dead in a Tunisian hotel attack as Islamic terrorists reportedly 'shoot people on sunbeds' along a beach packed with western holidaymakers at the popular holiday resort of Sousse.
The attack, feared to be from Islamic state (IS), happened 90 miles south of the capital Tunis on the Mediterranean coast.
At least one gunman has been shot dead and another is being pursued, officials say. Details of the attack, which a local security source at the scene and radio reported was on the Imperial Marhaba hotel, are still emerging.
British tourist Gary Pine told Sky News: "We thought fire crackers were going off but you could see quite quickly what was going on.
"There was a mass exodus off the beach. My son was in the sea at the time and myself and my wife were shouting at him to get out and as he ran up he said I've just saw someone get shot."
The body of one gunman lay at the scene with a Kalashnikov assault rifle after he was shot in an exchange of gunfire with police, the source said.
Tunisia has been on high alert since March when militants killed 22 people, mainly foreign tourists, in an attack on a museum in the capital Tunis.
According to the BBC "a terrorist attack" is ongoing.
Additional reporting via AFP. More to come…
Update:
David Camoron has already publicly stated in a press conference today at the meeting of European leaders that we must remember 'Islam is a religion of peace'.
Yes Dave it sure is. And diversity is our strength, and immigration has been overwhelmingly beneficial to the UK, and the real menace facing America is white on black crime, and Bruce Jenner is a woman, and black is white, and white is black, and the moon is the sun, AND WAR IS PEACE, AND FREEDOM IS SLAVERY, AND IGNORANCE IS STRENGTH.