Austria: Muslim drives car into crowd, killing 3, then gets out and stabs passersby  (Jihad Watch)
The bodies on the streets of Graz, Austria weren't even cold before police moved to reassure the public they had only witnessed a random act of violence by a mentally ill killer yesterday, but the attack has all the hallmarks of an emerging form of terror.
Update:
Not only has the Islamic State called for Muslims to use their cars to murder Infidels, but there have recently been such attacks in France, Canada, and Israel….JIHAD WATCH
.
Full story below the fold>>>>
Scary Scenes in Mariahilferstraße in Vienna:
.
Not the first time, not the last. Here,  a flashback:
.
Allahu akbaring Koranimal runs over pedestrians in the Mustard city of Dijon, authorities retreat into denial…
 .
Police arrest man who shouted 'Allahu Akbar' during incidents that left at least 11 people injured in French city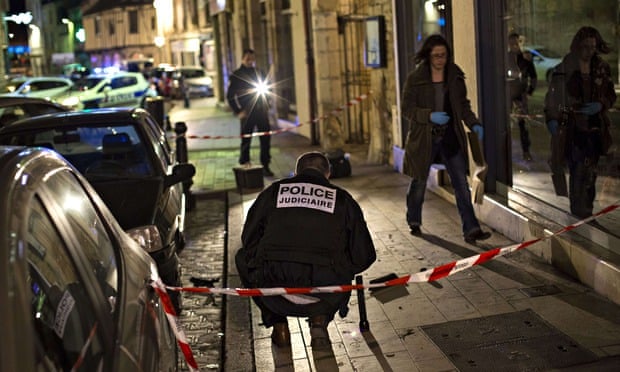 A lone assailant shouting "Allahu Akbar" (God is great) rammed French pedestrians with his car in the central town of Dijon on Sunday night, injuring 11 people, in the second such attack in France in two days.
The usual:
The attacker in Dijon, who shouted to passers by that he was acting on behalf of "the children of Palestine," was described by police as a 40-year-old who had been receiving psychiatric treatment until the middle of last month.
Predictable reaction from the enablers:
After the attack, the Socialist party defence spokesman, Eduardo Rihan Cypel, said that there was no need to panic.
There were three deaths and 34 other injuries yesterday as the driver of a large family car sped though the main shopping areas of Graz at speeds witnesses have claimed to be as high as 90 miles an hour. The dead were a 28-year-old Austrian man, a 25-year-old woman and tragically, a four-year-old boy.
You may have heard the news bulletins surrounding the killings yesterday, describing the driver as a 26-year-old Austrian, a "deranged lone assassin" struggling with family problems. What you probably didn't hear was that the killer was a migrant from Bosnia, and had been identified locally as devout Muslim Alen Rizvanović.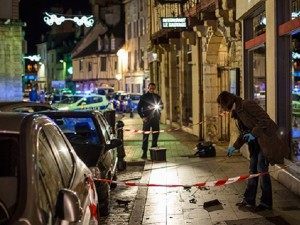 What appears to be Rizvanovićs Facebook page gives piles of clues to the mental position of a man who would plough his car into dozens of people before setting upon them with a "large knife". He 'liked' pages on Facebook including 'Islam: Religion Before Culture', 'The United States is Israel's Bitch', and 'Convert to Islam', as well as dozens of pages proclaiming his devotion to Allah, the Koran, and the Hadiths.
Yet police appear to be treating the attempted murders of dozens of people as an open-shut case of a depressed man having relationship problems with his wife and children.
Aware that sophisticated, well planned attacks are becoming nothing more than invitations for the security services to arrest radical Islamists in Europe, controlling influences in groups like the Islamic State have started calling on their followers to take a 'low-tech' approach. Impressed by the ease with which the Woolwich killers planned and executed the killing of Fusilier Lee Rigby in 2013, the attack has been repeatedly held up as an example to potential imitators.
Earlier this year, Islamic State spokesman and propagandist Abu Mohammed al-Adnani called upon to Muslims living in Western countries to wage jihad on a small, personal scale rather than banding together to form easily-intercepted groups. In a nine-minute video, and in comments that have been repeated in the Islamic State's own glossy recruiting magazine since, al-Adnani said:
"We repeat our call to Muslims in Europe, the infidel West, and everywhere to target the Crusaders in their home countries and wherever they find them… We will be enemies, in front of God, to any Muslim who can shed a drop of blood of a Crusader and abstains from doing that with a bomb, bullet, knife, car, rock or even a kick or a punch".
In March, the Islamic State again called upon its adherents to use the car – specifically calling for a 'Lee Rigby' style attack against British Home Secretary Theresa May. They said: "[Theresa May] an evil witch should be hunted down and run over with a car to shut her up from speaking words against Islam".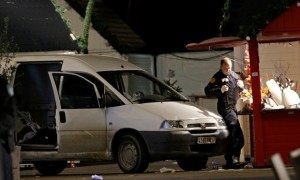 The use of a car travelling at high speeds as a weapon, before disembarking and using a knife to finish off victims, followed by lightning-quick assurances from the authorities the attack had nothing to do with Islam is now becoming a discernible pattern. Breitbart London reported in December on a spate of such events, now largely forgotten in the wake of the Charlie Hebdo killings in France, and the stunning reluctance of the authorities to admit the plainly obvious.
Just days before Christmas, Dijon, France was rocked after a man screaming "Allahu Akbar" and "for the children of Palestine!" repeatedly drove his car into groups of people on the pavement, in a attack that went on for a remarkable 30 minutes before he was apprehended. One of the victims was just eleven years old – yet baffled French police refused to be drawn on whether it constituted an act of terrorism.
The next day it happened again, this time at a Christmas market in Nantes, France. A van driven by a man shouting "Allahu Akbar" drove through crowds and rammed a stall serving mulled wine before the driver attempted to stab himself to death. Again, French police ruled out the possibility of terrorism, calling it an "isolated incident" perpetrated by a man with mental issues.
These incidents in Europe following a string of similar attacks in Israel. The question is, are authorities covering up a litany of terror attacks, while calling them all one-offs?