Everybody in the world knows he is a Moslem. Shame about the stupid Americans. Shame on the drecks media.
Just the facts:
So many questions that should have been addressed in 2008. But the drecks media prefers to investigate  Republican candidates unpaid parking tickets. Pretty sad. Nobody seems to care how Americans were manipulated because everyones afraid of the 'racist' shriekers if you dare ask a question.
It is unanimous amongst Islamic scholars that having one Muslim parent makes the child a Muslim,, unless the child renounces Islam after puberty, then they are an… WWW.REDFLAGNEWS.COM
Barry Soetoro aka Hussein Obama wouldn't lie to you, right?
As we all now know, our media is working overtime to pretend it is an outrage that Trump declined to defend President Obama from the Obama-Is-A-Muslim rumors started by Hillary Clinton in 2008.
Cooper and CNN are now so outraged they are making things up, and the dishonest desperation is so glaring, even the leftwing Washington Post cried foul.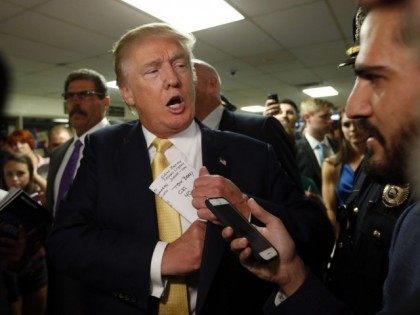 Treating this stupid media controversy like it deserves to be treated, Republican presidential frontrunner Donald Trump took to Twitter to wrist-flick away the latest bubbled, leftwing mainstream media frenzy. Early Saturday morning The Donald tweeted, "Am I morally obligated to defend the president every time somebody says something bad or controversial about him? I don't think so!"
Good morning! Whatever you do, don't hit the snooze button….
"Jordan's Queen Rania has used a speech in Berlin today to call upon Europe to help more Syrian refugees – and not to 'bolt the door for fear of the unknown'."
The threat – always the threat. It's the Islamic way. Oppose the invasion or face the consequences. There it is. I submit that the consequences of the Muslim invasion of Europe are far greater than "the consequences of extremism". What's the difference?
Europe (and the U.S.) should indeed not bolt the door for fear of the unknown. They should bolt the door for fear of the known.| Pamela Geller
Funny how those guys have the will and energy to riot against europeans, but not to fight for their country huh.–See More
The whole thing is a ruse, under the cloak of – ironically enough – "humanitarianism" when what these invaders bring to the host country is anything but.
JUST a fifth of migrants registering for asylum in Europe are from Syria, shocking EU statistics have revealed.
 | Express