Zacharia is no "secular Muslim", this is the son of an imam. Zachary is a strategically positioned Muslim agitprop  who constantly, consistently denigrates America, its values, its people. His business is sowing doubt, hatred, he confuses the gullible, he minimises the threat, he equivocates and writes like a snake slithers."Secular" my foot!
As he opened Sunday's Fareed Zakaria GPS on CNN, host Zakaria brought up his background as a secular Muslim as he condemned Donald Trump's "bigotry and…–NEWSBUSTERS.ORG
Boston Submits!
Boston Judge Paul Yee Jr ordered Pastor Daisy Obi to "respect the rights of all Muslims and to take an introductory course on Islam." Now the highest court in Massachusetts is being asked to decide whether the judge violated the landlord's constitutional rights.
After the Boston jihad bombing, it appears the city of Boston has utterly surrendered and submitted to Islam. Boston Strong? More like 'Boston Submits.'
A judge ordered Pastor Daisy Obi to respect the rights of all Muslims and to take an introductory course on Islam. 
 | Pamela Geller
.
 Saudi prince  al Waleed bin Talal who demanded Trump quit is a big Clinton Foundation donor who reportedly enjoys dwarf-tossing…
Saudi Prince Silent Amid Tweeted Jabs From Trump, Coulter and Stone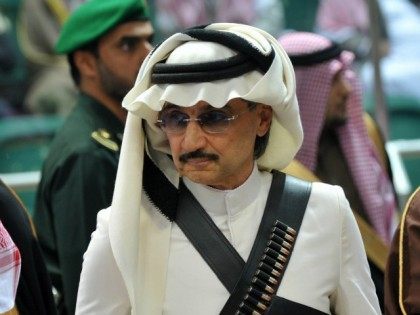 Saudi Prince Alwaleed bin Talal has ducked for cover amid a light barrage of tweeted jeers from Donald Trump, Ann Coulter and Roger Stone that dared disagree with his royal decree on Friday that Trump exit Americans' 2016 presidential race. (Breitbart)
Alternative Universe:
WH SPOX: REPUBLICAN 'OFFENSIVE, HATEFUL, DIVISIVE RHETORIC' ENDANGERING AMERICA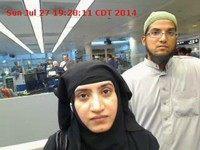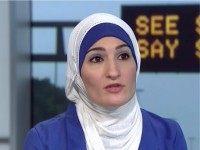 Any resistance to the Islamic expansion program is terrorism for this Islamo-spokesturd in the service of CAIR, a front for the Muslim Brotherhood.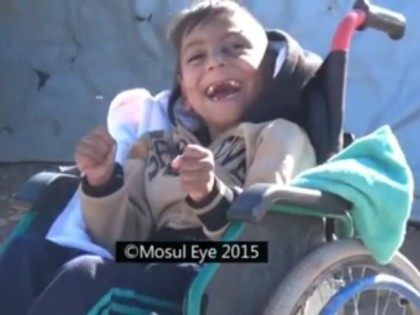 Islamic State Issues Fatwa Against Children with Down Syndrome, Murders 38 Disabled Infants…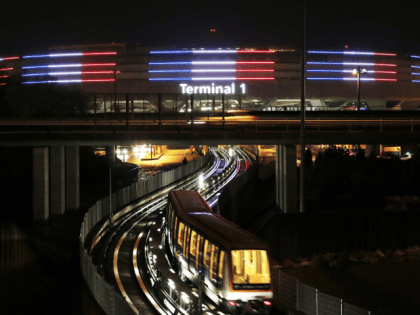 Of course they are not just "airport workers", they are Mohammedan infil-traitors, soldiers of allah who are biting their time and who will strike when the time is right.
Jeh Johnson Reveals Why He Sides With Muslims in the Terror War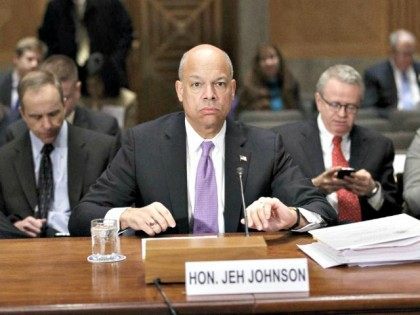 The ineffectiveness and incompetence of the Department of Homeland Security under the clueless moonbat Jeh Johnson may have you wondering what possible qualifications he might have, other than being black and a bundler of campaign donations for Obama. He has exactly one. Like Obama himself, he is a red diaper baby:
While speaking to Muslims [since the San Bernardino attack], Homeland Security chief Jeh Johnson revealed why he's so protective of them. He compared growing suspicions cast on them to the plight of his communist kin.
Johnson dropped the bombshell that his grandfather had been investigated for communism and un-American activities. We can't say we're surprised. Add him to the parade of Red diaper babies in the Cabinet, including top White House advisor Valerie Jarrett, former political advisor David Axelrod and President Obama himself.
No wonder this administration isn't interested in monitoring radical Muslims for terrorist connections.
"In 1949, during the McCarthy era, my own grandfather was called upon to testify before the House Un-American Activities Committee, to deny he was a member of the Communist Party and defend the patriotism of African-Americans," Johnson said in a speech to the ADAMS Center in Sterling, Va., a mosque founded by alleged radical Muslim Brotherhood leaders.
"Today his grandson is responsible for the homeland security of this entire nation," he boasted.
That means the danger Joe McCarthy is maligned to this day for heroically attempting to protect us against has come to pass. It means that we are in deep trouble.
Like Obama, the worst man imaginable for his position.
– See more at: http://moonbattery.com/#sthash.psUSPB6Q.dpuf