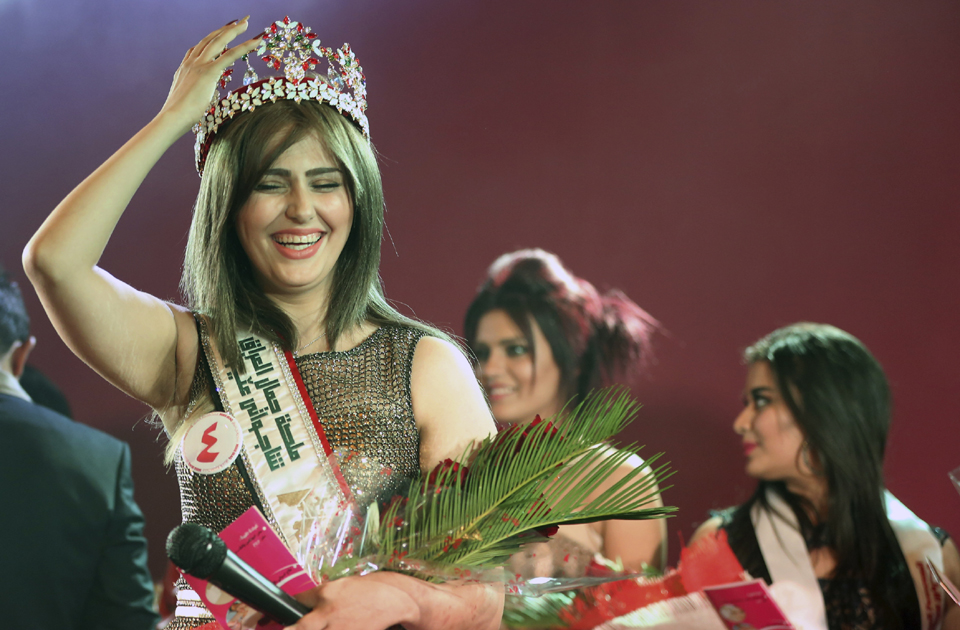 Riyadh: Newly-crowned Iraqi beauty queen has received threats from Islamic State group.
"You either join the Islamic State for sex Jihad or you will fall into captivity sooner or later"
Melbourne woman is probably the first person to be charged with religious vilification in Victoria for a social media post. (The AGE)
.
An Australian woman has been charged with religious vilification after her Facebook post last month calling for "all mosques to be burnt down with the doors locked at prayer time" went viral.
However, the woman claims she cannot be charged with racial vilification because she does not acknowledge Islam as a religion. She believes it is a "evil, hateful ideology".
She made the post calling for the mosques to be burnt down on November 27.…See More
Australia: two wannabe headchoppers arrested:
It's the new normal of a slow news day: just another terrorist plot uncovered…
NSW counter-terrorism police have arrested two men as part of Operation Appleby.–NEWS.COM.AU
.
Turkish Official: Muhammad Cartoons Cause Same Damage as Islamic State
Quran 2:217: unbelief is worse than slaughter….
Mehmet Görmez, the head of Turkish Religious Affairs (Diyanet), stated that the damage caused by the Islamic State (ISIS/ISIL) is on par with the damage caused by those who draw Muhammad.
"Today, the damage caused the networks, distant from any belief, reason and wisdom, who engrave the name [of God] on their so-called flags is no less than the [damage caused by] cartoons –intolerable by any means– by the pioneers of Islamophobia," he declared.  (Breitbart)
.
Europe and Turkey closed airspace for Russian Long-Range Aviation planes carrying out airstrikes on Daesh positions in Syria, forcing Russian pilots to…
 — Sott.net
France:
From AFP via Yahoo news  Paris (AFP) – A jihadist plot was foiled last week in the French region of Orleans, southwest of Paris, Interior Minister Bernard Cazeneuve said Tuesday, said Tuesday, as the government prepared constitutional changes to enshrine emergency police powers. "A planned attack 
…Read More…
Egyptian political analyst: All Islamic groups and members support the Islamic State
Dr. Ahmed Darag, an Egyptian political analyst, recently declared that "Every individual in every Islamic group in general, supports the Islamic State in one way or another."
His comments came soon after it was revealed that Dr. Yasser Burhami—one of Egypt's leading Salafis and vice president of the popular organization, the Salafi Call—was working closely and supporting the Islamic State.