If you are are an enemy of the state, you will rise in the Obama administration.–Pamela Geller
According to the Qu'ran, the unbelievers are dumb, deaf and blind. Those who cannot see what the community organiser is up to are indeed missing the forest for the trees….
Back in 2002, Gamal Abdel-Hafiz was in the FBI, and refused to conduct a secret recording of a Muslim suspect. He said: "a Muslim doesn't record another Muslim."…
.
Pamela Geller:
The jihadi's first words to the 911 operator were the bismillah. He was a devout Muslim who declared he was waging jihad in the cause of Allah.
What's it going to take? How many have to die?
You can deny jihad, but you cannot avoid the consequences of denying  jihad.
"DHS' Islamic Advisor: Orlando Jihad Was Not Islamic," Breitbart, June 21, 2016:
Last week's terror attack by an Islamic jihadist on the Pulse gay nightclub in Orlando was not actually Islamic terrorism, says a Muslim activist invited to serve on President Barack Obama's homeland security advisory council.

The message from activist and advisor Laila Alawa came via a retweet of a tweet from the her business deputy.
This Laila Alawa is a nasty peace of work. Read it all….
'I believe she was going to travel but I do not know exactly her location now'—-NEWS.GRABIEN.COM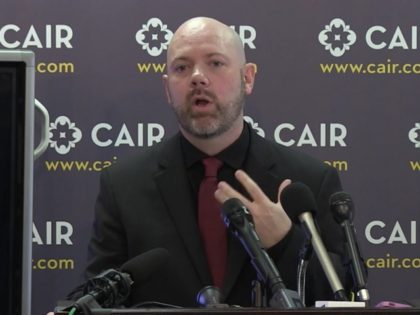 CAIR: cynical, deceptive, subversive, and insidious – with numerous lapdogs in the media eager to retail their lies not a week after scores of Americans were murdered in cold blood in the cause of Islam.