Any deal with Mohammedans is bad news. No treaty with infidels is worth the paper it is written on.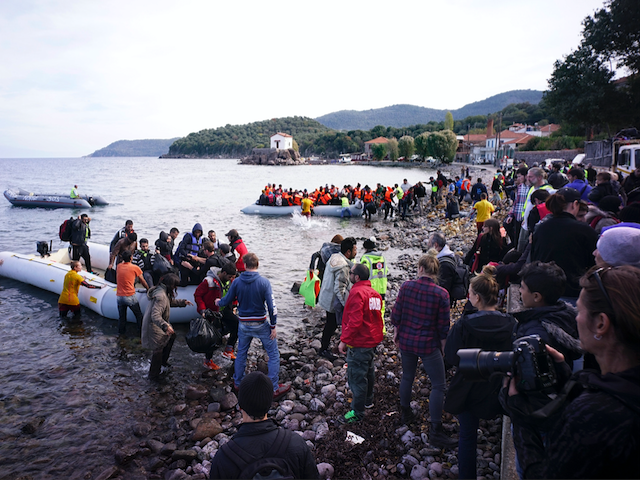 (REUTERS) – Turkey would have to back out of its agreement with the European Union to stem the flow of migrants into the bloc if the EU does not deliver visa-free travel for Turks, Foreign Minister Mevlut Cavusoglu has said.
Visa-free access to the EU – the main reward for Ankara's collaboration in choking off an influx of migrants into Europe – has been subject to delays due to a dispute over Turkish anti-terrorism legislation and Ankara's crackdown after a failed coup.
Cavusoglu told Germany's daily Frankfurter Allgemeine Zeitung the agreement on stemming the refugee flow had worked because of "very serious measures" taken by Ankara.
"But all that is dependent on the cancellation of the visa requirement for our citizens, which is also an item in the agreement of March 18," Cavusoglu said in a release in advance of comments to be published in the newspaper's Monday edition."If visa liberalisation does not follow, we will be forced to back away from the deal on taking back (refugees) and the agreement of March 18," he said, adding that the Turkish government was waiting for a precise date for visa liberalisation.
"It could be the beginning or middle of October – but we are waiting for a firm date."
European Commissioner Guenther Oettinger said recently he did not see the EU granting Turks visa-free travel this year due to Ankara's crackdown after the failed military coup in mid-July.
(Writing by Paul Carrel; Editing by Andrew Bolton)
 Faster, Faster Islamisation!
Professor Riaz Hassan, an expert on suicide bombings and terrorism, is director of the International Centre for Muslim and non-Muslim Understanding at the University of South Australia….
So what does that mean? He is an agent of Islam, a Mohammedan agitprop, who is in Australia solely to promote Mohammedan causes. Is that what we need? 
A leading Muslim academic fears that bias within the migration program, perhaps fuelled by concerns about terrorism, is making it ­difficult for Muslims from the Middle East to come to Australia.