Main suspect in Berlin attack is a Tunisian migrant who had a "certificate of tolerance" from the German government.

Twelve people are dead and 48 are injured (at the time of writing) because they attended a Christmas market at Breitscheidplatz in Berlin. This BBC headline effortlessly conveys the madness of our times:
Ah, so the truck did it. So it's nothing that can't be fixed by some basic truck-control measures – like, say, licensing and registration of trucks.
Within moments, the familiar rituals of this latest vehicular misfortune emerged: "It was definitely deliberate," said one intended victim. And as CNN reported:
Witnesses told police the attacker had shouted out…
Go on, take a wild guess!
…'Allahu akbar' and 'Infidels must die' as he carried out the attacks.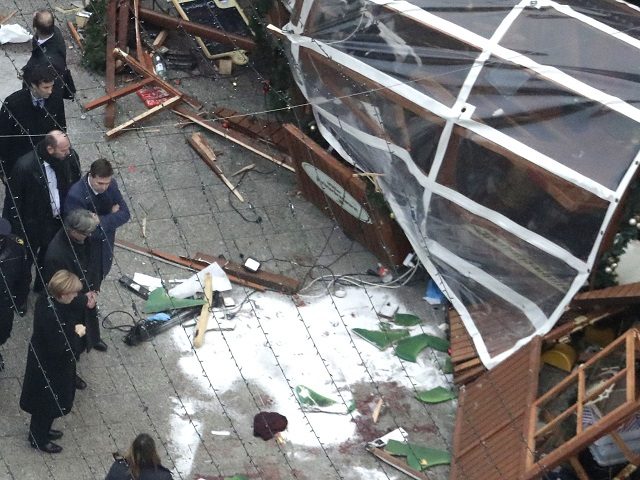 Sounds like she's spitting on the graves of the victims.
That is something we are looking forward to.
Migrant Youths, Locals Brawl at Christmas Market
Every Muslim is a soldier of allah.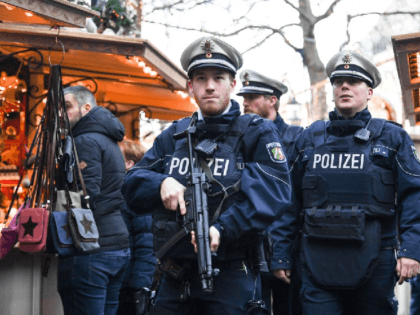 MARINE AND MARION LE PEN SLAM MERKEL FOR BERLIN ATTACK
….and rightly so.
Most people reject that reality and prefer to believe in multiculti fluff….
.
.
Donald Trump Condemns 'Radical Islamic Terrorist' Attacks in Berlin, Turkey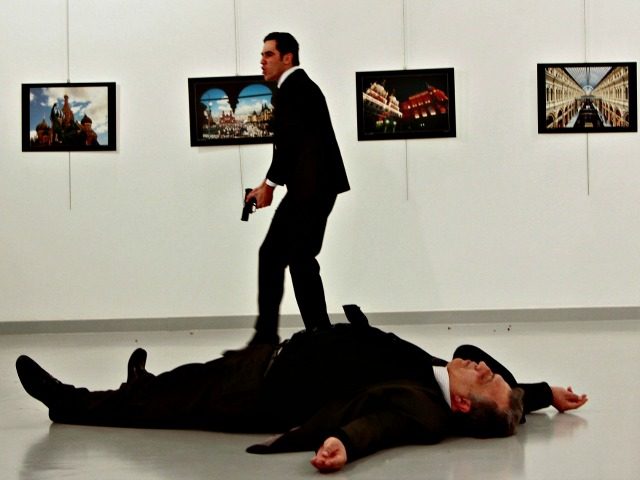 President-elect Donald Trump reacted to the news that Andrei Karlov, a Russian ambassador to Turkey, was assassinated on Monday.
"Today we offer our condolences to the family and loved ones of Russian Ambassador to Turkey Andrei Karlov, who was assassinated by a radical Islamic terrorist," Trump said in a statement. "The murder of an ambassador is a violation of all rules of civilized order and must be universally condemned."
Trump also released a statement condemning an attack in Berlin, after a tractor trailer drove into a Christmas market killing nine and injuring at least 50.
"Innocent civilians were murdered in the streets as they prepared to celebrate the Christmas holiday," he said. "ISIS and other Islamist terrorists continually slaughter Christians in their communities and places of worship as part of their global jihad."
As Democrats have spent weeks alarming American citizens about Russia, Trump's statements refocus on radical Islamic terror as the bigger threat facing the world.
"These terrorists and their regional and worldwide networks must be eradicated from the face of the earth, a mission we will carry out with all freedom-loving partners," he said.
Trump also reacted to the news on Twitter, recognizing a shooting at a mosque in Switzerland as well.
"Today there were terror attacks in Turkey, Switzerland and Germany – and it is only getting worse," he wrote. "The civilized world must change thinking!"