Australian Leftoids Are Just As Bad
Deplorable. Leftist Indoctrination of children is criminal. These teachers should be flogged in public.
Thousands of Australian children write heart-warming welcome messages for refugee and migrant children making this country their home.–ABC.NET.AU
Swedish judge refuses to deport teens who gang-raped child
A Swedish judge has refused a prosecutor's request to deport five Afghan teenagers who forced a younger boy into a wood and then gang-raped and beat him at…THE LOCAL
A last kiss for mama: Jihadi parents bid young daughters goodbye… before one walks into a Damascus police station and is blown up by remote detonator
Footage shows a fanatic lecturing the two children, seven and nine, in Damascus
They are dressed in coats and hats before being embraced by burka-clad woman
Seven-year-old then thought to have been killed in explosion at a police station
The blast in Damascus, the Syrian capital, wounded three police officers
This is the moment jihadi parents kissed their daughters goodbye shortly before one of them walked into a Syrian police station and was blown up by a remote detonator.
Footage shows a male fanatic lecturing the two children, seven and nine, about how to carry out suicide bomb attacks before they are embraced by a woman in a burka.
A short time later, the seven-year-old is thought to have walked into a police station in Syria's capital, Damascus, before being killed in an explosion.
With music in the background and sitting in front of a black and white flag, the ranting extremist holds the girls in his arms as he brainwashes them.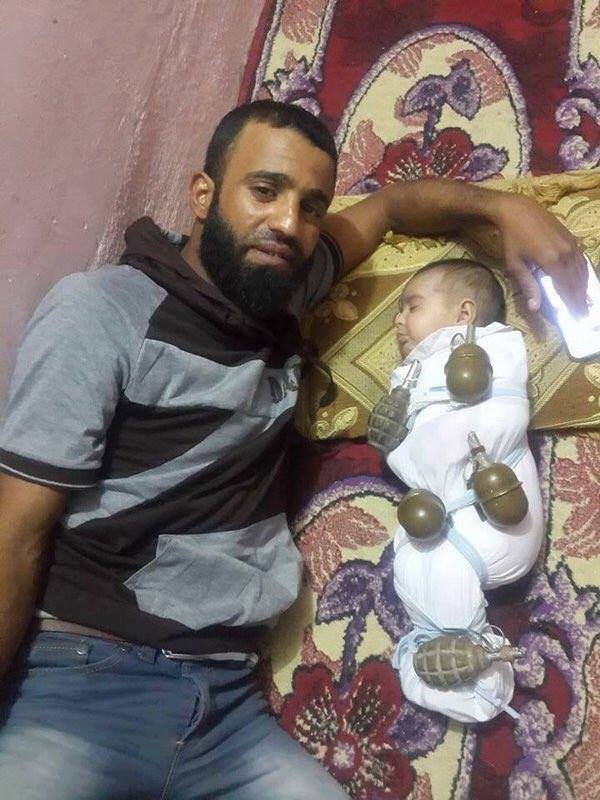 Another Muslim who mysteriously misunderstands the Qur'an and the sermons at his mosque….
 Those man-child migrants? Some were as old as 29: Social workers discover hundreds of adult asylum seekers have lied about their age in order to enter Britain 'as teenagers'…
Man in Hampshire claimed to be 17, but was assessed as being 29 by officials
Official age assessments were carried out by social workers across the country
Almost one in four of the claimants were found to be older than they claimed
In some areas every claimant turned out to be over 18 
Official age assessments carried out by social workers across the country revealed that a staggering number of those claiming to be lone refugee children were far older than they pretended to be.
In some cases they were close to 30 and could have posed a risk to school pupils or foster families had they not been checked.