Climate racketeering affects us all.
Obama declines to bomb an ISIS convoy because burning trucks will boost CO2 emissions … Australia's defence wallahs fret about rising seas and drowning air bases …  alarmist ratbaggery distorts strategy and budgets. Military effectiveness has a new enemy: the climate-scam crowd
The US military is in flux as President-elect Trump prepares to rid it of Obama's global-warming overlays. This switch is underway just as the Australian military is starting to adopt Obama-style environmentalism, after a decade's passive resistance to  climate politics.
The ADF has already capitulated to feminists and inclusiveness mavens, with top brass applauding then-Human Rights Commissioner Elizabeth Broderick for her 2014 report castigating the force's "masculine norms" and "warrior culture". The ADF was also told by Assistant Defence Minister Stuart Robert in the Abbott government in March, 2015, to recruit an imam for the benefit of the force's 100 Muslim recruits. The coming capitulation is to the hyped climate "science" of the ANU Climate Institute and Tim Flannery's crusading Climate Council.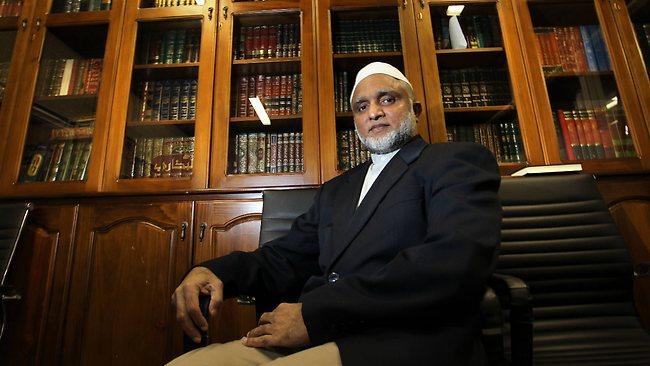 This essay looks at the status quo with environmentalism in the US military, and the recent flow-ons to Australia.
What happens when the military gets climate-minded played out in Syria a year ago. Russian President Vladimir Putin was annoyed at  Turkey shooting down a Russian SU-24 bomber. So he blew the whistle on America's  reluctance to attack Syrian ISIS road tankers carting oil into Turkey. Those black-market oil sales generate the main funding for ISIS.[1]
Showing Russian reconnaissance footage, Putin spoke of "vehicles, carrying oil, lined up in a chain going beyond the horizon…a living oil pipe day and night." US reporters wondered why the Obama administration hadn't ordered US planes to  blow up the "living oil pipe". The public explanation from former Deputy CIA Director Michael Morell was that Obama did not want "to create environmental damage" or wreck infrastructure that Syrians would need in peace-time.
In an Obama version of shock and awe, A-10s Warthog ground-attack planes and Spectre gunships did start attacking the tankers, but only after leaflet drops to give the ISIS tanker drivers a considerate 45 minutes to "get out of your trucks now and run away from them."
Concern about CO2 emissions from exploding ISIS oil tankers is just one facet of Obama's generalship. Since 2009 he has been issuing progressively-tougher Executive Orders to government agencies, including Defence, demanding that global warming issues be raised to top-priority status. Obama has several times publicly declared climate change to  be an equal or greater threat than terrorism, and the Obama/Kerry team recently  moved climate change talks from the Oval Office to the "Situation Room," for military/security discussion of  active threats to the US.
Dakota Wood, a retired Marine Corps officer and U.S. Central Command planner, says the Pentagon is introducing climate change, right down to military tactics, techniques and procedures level.
China's military doctrine is less convoluted: "China's armed forces uphold combat effectiveness as the sole and fundamental standard and work to build themselves into a people's military that can fight and win."  Putin, like his Chinese counterparts, has not afflicted the Russian military with climate provisos.
Another serious "threat to national security" posited by Obama is from politicians who deny that various extreme weather events are demonstrations of climate change.  Whatever dissent existed among the top US brass about the Obama campaign went mainly unspoken, while more ambitious officers competed publicly  to burnish their climate credentials. But in mid-2015, General Martin Dempsey, the current Chairman of the Joint Chiefs of Staff, made his disgust clear by issuing a 14-page policy statement on military doctrine that contains not one mention of climate change.
Trump's eagerness to drain Obama's military swamp is evident from his 74 questions to the Department of Energy. He wants to identify all programs tainted by Obama's junk science, along with the programs' bureaucratic champions. The specificity of the questions is impressive, and designed to trump any civil-service obfuscation and passive resistance. The Brits take a perverse pride in Yes, Minister bureaucrats who run rings around their politicians. Trump and his realpolitik appointees intend to (and know how to) beat the bureaucrats.
The US Navy's so-called "Great Green Fleet" reflects Obama's priorities, and has some direct Australian flow-ons. The background is the Navy target to run 50% on planet-friendly alternative fuels by 2020, along with many conventional energy-saving measures.  In practice, if a fuel stock contains as little as 10% biofuel, it can be fudged into the 'green' category.
Obama's original intent was emissions reductions to slow global warming. During that era of $US120+ for a barrel for oil, producing fuel from chicken fat and old cooking oil didn't seem wholly irrational. Even so, Navy coffers were depleted by at least a billion dollars in subsidies to biofuel refineries and infrastructure, with leakages to the usual green parasites and scammers.
The three US military-spec biofuel refineries can put out a mere 100 million gallons of biofuel a year, relative to the US military's total fuel use of 4.6  billion gallons.
The biofuels policy has required constant patches to make it sensible-seeming in the real world. In this era of sub-$US50 per barrel oil, justifying biofuels is not easy. Even to Obama, the program must look like a dead man walking. The flaws, and their patches, include
Low energy density: Normal biofuels pack less energy per unit volume, an obvious burden to the military. The suppliers must offer "Third Generation" biofuels which somehow equal the energy-density of petroleum.
Extra expense: Suppliers must win orders commercially, which is only made possible by government subsidies to upstream processing.
Transition problems: Supplied biofuels must be 'drop-in' capable and require no modification to ships'  fuel equipment.
No actual saving in emissions: The farm-intensive nature of biofuels means their life-cycle CO2 emissions are normally worse than for fossil fuels. Suppliers are now required to demonstrate life-cycle CO2 savings, or at least go through the motions of doing so.
Crop diversions from foodstocks to biofuels: Nearly half US corn production is now diverted to biofuels and the world's poorest suffer because of more expensive foodstocks. Suppliers must show (somehow) that their cropping is "complementary" to food production.
A Rand report in 2011 for the Secretary of Defence concluded (p83): "There is no direct benefit to the Department of Defense or the services from using alternative fuels rather than petroleum-derived fuels."
After all that, the Secretary of the Navy, Ray Mabus, can muster only two rationales for the biofuel switch. The first is that it benefits growers in Ohio and other corn-producing states. Well, it would. The second is that biofuels improve US fuel security : "It keeps … fuel from being used as a weapon against us,"  he said. This is absurd, given America's vast new  wealth of  fracked petroleum and  impending energy self-sufficiency.
Back home now, as newsreaders say, and Queensland Premier Anna Palaszczuk last August took a break from the mass-hiring of public servants to sign a "high-level agreement" on  biofuels with the US Navy's deputy under-secretary for management, Thomas Hicks. Her vision is for the US green navy to be able to refuel at Queensland ports with 'drop-in' local biofuels. This would ease the US Pacific fleet's self-inflicted logistical issue of running on two different but equivalent fuel stocks, one of them virtually unavailable outside the US. Palaszczuk's plan is to explore how to "make Queensland the biofuel hub of the Asia Pacific". She sees the signing as "a giant stride" towards a new Queensland industry generating "the next wave of long-term, export-oriented job opportunities".
She has also "lured" (her word)  Southern Oil Refining from NSW to build a $16 million biofuel pilot plant at Gladstone using sugar-cane waste. If successful, it would be scaled to a $150 million refinery making 200 million litres of military-style biofuel.
Meanwhile, Australian scientists are supposedly close to using eucalyptus trees to develop 'green' jet fuel. According to Anthony Bergin of the Australian Strategic Policy Institute, this terrific idea could also revegetate arid areas and military training ranges with suitable trees, along with creating jobs for indigenes while ironing out the ups and downs of commercial fuel prices."[2] This really over-sells some embryonic research.
Obama's notions of a climate-friendly military are now getting traction with the Australian Defence Force. For example, the ADF is an official supporter of WWF's Earth Hour. At 8pm next March 25, expect lights at the ADF's Russell offices to twinkle off (happily, it's a Saturday night).
The military is seen by Australia's social-justice set as a trophy agency – capturing it would be a PR coup. A more sinister agenda emanates from the Greens Party, with its policy  for downgrading military capacity to non-offensive roles, with funding to be cut accordingly; ranks having the right to conscientiously object to what they see as illegal military actions; and closure of all foreign bases and joint facilities in Australia.[3] By also  loading up  the ADF with social-justice add-ons, the Greens can effect and enjoy the force's reduction in combat capability.
Until 2009, the emissions-haters had got nowhere with the ADF, despite Kevin Rudd's accession and his come-and-go assertion of 2008 that climate is the greatest moral challenge of our time. In a huge embarrassment to the warmist community, the 2009 Defence White Paper had this to say:
4.61  Uncertainty about the effects of climate change and the period of time over which potential impacts may develop makes it difficult to assess its strategic consequences. Large-scale strategic consequences 
of climate change are not likely to be felt before 2030."  (My emphasis)
Although the White Paper went on to fret about drowning island states etc., along with imagined future droughts, floods and cyclones, the damage was done – who really cares about hypothetical weather 20 years hence? Not the ADF, for starters.
To add to the Greens' annoyance, the 2009 White Paper also included a bitchy aside that social instabilities and resource pressures, "whether caused by climate change or other dynamics" could create issues.  Heavens, doubt is expressed!
Those 2009 heresies could not be allowed to stand, since military greenies were  clamouring that global warming is already upon us (regardless that atmospheric warming has now been insignificant for the past 18 years, apart from the 2015-16 El Nino spike). So in the 2013 White Paper, the year 2030 disappeared, along with any doubts about global warming . The White Paper continued to gloom about South Pacific islands and added the fashionable memes about myriads of climate refugees.  (The UN  converted this scare to farce by forecasting in 2005 a surge of 50 million refugeesby 2010 . When challenged on it in 2010, the UNEP people furtively shifted the end-date to 2020. A further furtive shift is likely three years' hence).
The 2016 White Paper, which had its main gestation during the un-green Abbott Prime Ministership,[4] keeps the climate story brief and muddled. It talks, as usual, about the Pacific islands' instability, but not from 2030 (2009 report) but out to 2035. Quite a difference. With a rush of honesty, it puts the instability down to economic growth, crime, and social problems, with "climate change challenges" cited last on the list. Later it says climate change "will" see big sea rises and more and worse extreme weather events, with more calls on the ADF for neighborly help.
The "increased extreme weather" rationale is a croc. Roger Pielke Jr.,  professor of environmental studies at the  University of Colorado and a specialist in extreme weather's history, has found  no significant trends in global tropical cyclone and floods frequency over the past 50-to-100 years. Nor has the IPCC. After giving such evidence to Congress in 2013, Pielke was witch-hunted by Democrat politicians falsely claiming he had dishonestly concealed fossil-fuel funding.
There is a new and somewhat comical concern for Australian coastal ADF facilities, because of the feared CO2-driven sea rises. There were further ADF inquiries in 2015 about the peril, putting the RAAF Townsville on the front line of sogginess (the findings are secret). I can assist the ADF by noting tide gauges at Townsville show 130mm of rise since 1959, that's 5 inches in 57 years — or, put another way,  a bit more than the length of my hand (8in) per 100 years. Also that Queensland sea levels have been flat geologically for 7000 years; and that the current global sea rise is not accelerating.[5] Allowing for the climate models' wild exaggerations to date, I'd say Townsville RAAF tarmac is safe from global-warming swamping till about 2100 or maybe 2300.  Indeed, a   Nature Climate Change study published in August found via satellites a net global gain of land totaling 58,000 square km. This included 13,500 sq km of coastal land surface, during  a 30 year period of spectacular CO2 emissions.
All-up, the ADF's most workshopped public statements give global warming a perfunctory run of negative factoids, certainly not in the apocalyptic tone sought by green advocates inside and outside Defence.
The ginger group working to wean the ADF into climateering is led by ADF chief  (1998-02), and now ANU academic Admiral Chris Barrie (Ret.)[6] Barrie, like the HRC's Gillian Triggs, also virulently criticized the Abbott-led asylum-seeker policy. Despite the degree of operational insight one would assume to be conferred by the title "admiral", Barrie got it wrong on the tow-back solution, incorrectly predicting tht boats would be burnt and sunk by their undocumented occupants.
On global warming, Barrie is  heavily influenced by the ANU's Climate Institute boss Will "Death Threats" Steffen. In 2015 they wrote a joint report for Flannery's Climate Council on why the ADF should elevate global warming to a central place in strategy.
Another ardent climate pusher is Major Michael Thomas (Ret.) He says the politicisation of climate change had been "a huge distraction to defence", i.e. it had resisted the urgings of the unelected academics and various ex-military. Thomas, who refers without quotes to the "progressive" Rudd-Gillard governments, said a year ago, "There are pockets of interest within the military on the subject, but it's not something that has captured the attention of our senior leadership…"
Similarly Barrie, who teaches at the Australian National University, said captains and majors "get it" but "we were just not getting it where it really mattered…We do need to get the leadership all signed up in politics and the ADF." Since Turnbull took over as PM, the brass  are publicly hitching the ADF to the warmist bandwagon.
A particular goal of the lobbyists is the creation of peak bureaucratic councils within the ADF on global warming, to include climate scientists and other activists.  This would give them more power than merely hosting external joint seminars and writing climate tracts for ADF consumption.
Chief of the Army Lt.Gen. Angus Campbell also has been nobbled by the ANU Climate Institute, inserting their apocalyptic factoids into an important speech to the Chief of Army's Exercise last September 6. The speech drew on three luminaries from the Climate Change Institute –   Steffen, Andrew Glikson[7] and Janette Lindesay.
The speech drew on three luminaries from the Climate Change Institute –   Steffen, Andrew Glikson[7] and Janette Lindesay.
"For the first time in mankind's history our planet may become unsuitable for habitation in many of the places where large populations presently live," Campbell fantasised. He quoted the Institute that "changes would be irreversible on the time scale of human civilisation and would dramatically change the planet as we know it."
Campbell hasn't noticed that the nearly one degree of global warming to date has promoted massive gains in food output.[8] Nor that CO2's beneficial effects in the past  30 years include greening the planet's deserts to an extent equal to 2.5 times the area of Australia. Even the ABC couldn't ignore that bit of news.[9]
Instead, the Lt-Gen has put his trust in IPCC computer models which, although claiming prescience to year 2100, never foresaw the past two decades' warming hiatus (as measured by satellites), and on average are now overstating actual warming by a factor of two or three times.
Campbell doubled-down on his Year 2100 soothsaying, quoting that failure to check emissions would lead to a 23% drop in world economic output by 2100. This futurism on stilts derived from a2015 Stanford-based study in Nature. An equivalent would be a cavalry colonel in 1900 forecasting army transport in 2000. A decade ago we had the UK report by Lord Stern, wildly mis-forecasting net benefits of emissions control over the next half-century. Economists mocked his use of an absurd 1.4% future discount rate to ensure that emission reductions came out all good.
Campbell also trotted out the drowning-atolls meme, which has been debunked by tide gauges,  post-war aerial mapping– and Charles Darwin, who provided the theoretical refutation in 1836.   The islands may be uninhabitable by 2050, as Campbell suggests. But that would be from eco-degradation by the fast-breeding  locals, not from  imperceptible sea rises. As mentioned, the 2016 White Paper hinted at the main causations.
All this may become moot when President Trump marches the climate crowd out of the military sphere. With the Turnbull government wedded to spending nine-figure sums on anti-global- warming symbolism, the ADF may continue to be white-anted by global warming accretions. Within the ADF must be thousands of front-line people sickened by their employer's pivot to political correctness and irrational solutions to non-problems. How it all plays out will be seen in the next federal election. At least the social justice warriors aren't yet demanding "safe spaces" in the military.
Tony Thomas' new book of essays, That's Debatable – 60 Years in Print, is available here.