Ulrike Trebesius, a former member of the AfD party in Germany and now member of the European Parliament, makes a strong statement about Merkel's Germany and…
– The Rebel
A bill to pull America out of the UN has been put before Congress. We look at the links between the UN and Islamism. 
| Clarion Project
And the half-million lemmings who showed up in "solidarity."
FRONTPAGEMAG.COM
While actress Ashley Judd complained at a Washington D.C. "Women's March" that "tampons are taxed when Viagra and Rogaine are not," thousands of Yazidi children and women were being forced into sexual slavery in Iraq and Syria at the hands of Islamic State.
Some Yazidi girls were "sold" for a few packs of cigarettes. "Some of those women and girls have had to watch 7-, 8-, and 9-year-old children bleed to death before…
Gatestone Institute
Complete Lunatics at the paid woman's March
As reported previously, 2 students at The University of California stated that they would publicly remove their penis' if Trump enforced the existing USA-Mexico border wall. In a continuance of this trend, 4 students at the University of Washington have promised to remove pieces of their reproductiv…
DAILYEB.COM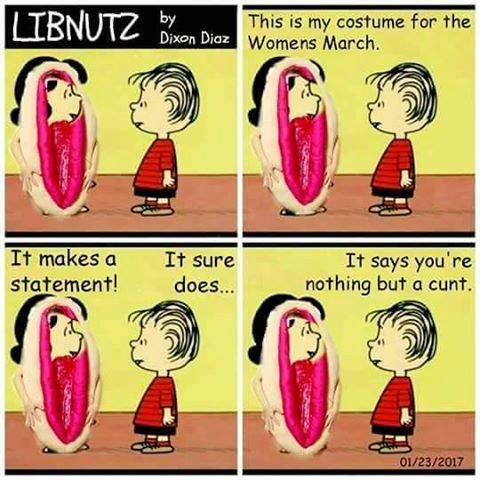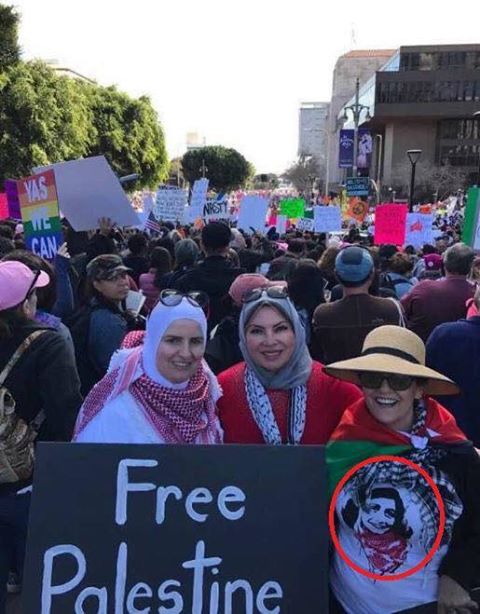 If you ever wondered how many disgusting, despicable, brainless and useful idiots could fit into one picture, here's your answer.
These ignorant women are wearing a hijab like it's a goddamn fashion statement, supporting women's and gays rights while attacking the ONLY country in the Middle East that actually have these rights, and then, to top it off, spit on the memory of Anne Frank and all the millions of Jews murdered in the Holocaust by wearing that horrible t-shirt.
What is wrong with people? Do they actually know what they are protesting against, or rallying for? If not, just STAY HOME and do something useful with your lives. I suggest knitting or watching some daytime soap operas. 
Babies are terrorists' newest weapon, Nigerian officials warn.
.
"Female suicide bombers carrying infants set off explosive devices in Madagali on Jan. 13 after they were let through a security checkpoint where they were mistaken for civilians. The women killed themselves, two babies and four others."