Bill Leak has died. It is a terrible loss. We  mourn the death of this genius cartoonist and sympathise with his family,
Bill Leak
Devastating: brilliant cartoonist Bill Leak died today of a heart attack. He was just 61. What a huge, huge loss, and not only for his wife.
But I am also so angry, Leak was hounded and stressed to the very end by stupidly vindictive legal action thrugh the Human Rights Commission over his cartooning. Just two days ago I asked him about this on my show.
I will have a special Bolt Report on Sky News tonight with Rowan Dean and Tim Blair, two of Bill Leak's great friends.
Here, some of his cartoons: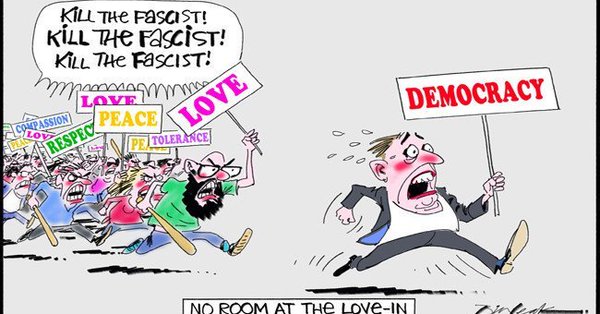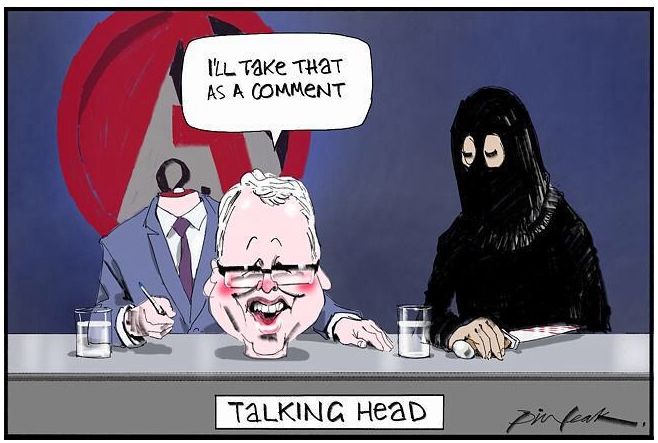 Here's the famous cartoon for which Gillian Triggs dragged him through the courts: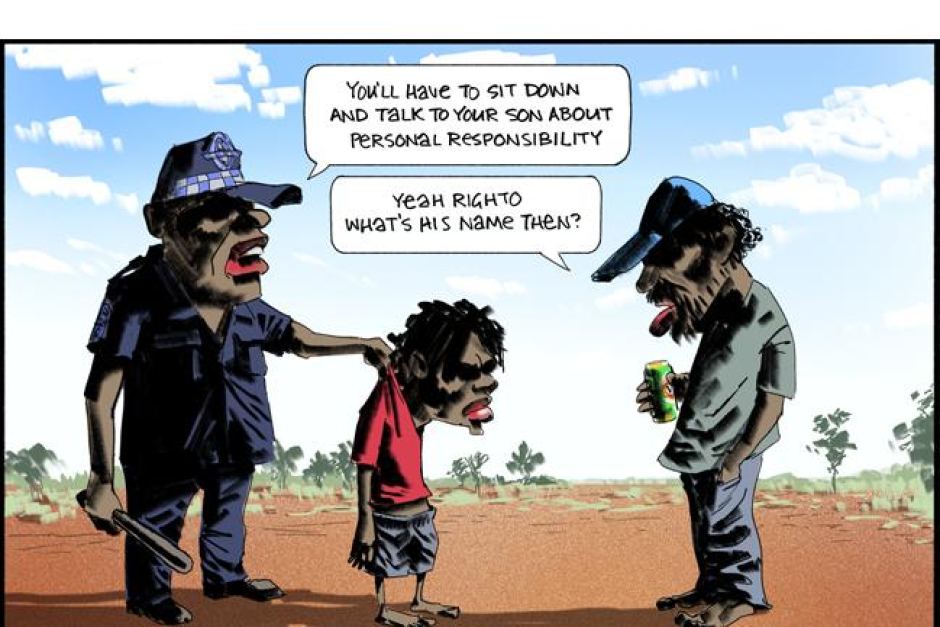 BILL LEAK: A GREAT CARTOONIST, HOUNDED TO THE END
Bill Leak was possibly our greatest cartoonist, and certainly our bravest. His death from a heart attack is a shocking loss and something needs to be said not just about his talent and his courage, but about those who so hounded him.
Here is my editorial from The Bolt Report: