I suppose the authorities are still unclear about his motive – they usually are even when it is glaringly obvious. From Sky News again Police confirm a crime watchlist suspect shot a policewoman before launching an attack on a soldier at a Paris airport. A radicalised Muslim on a crime watchlist 
…Read More…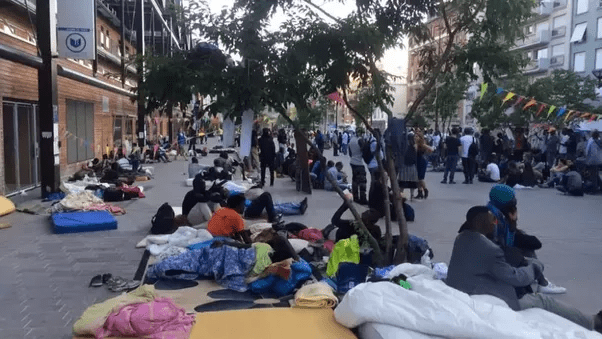 Why would you want to spend your holiday in such a place?
How Paris has become one of the most dangerous capitals in the world
ONCE known as the city of love, Paris has become one of the most dangerous capitals in the world.
The latest incident could not have come at a worse time for tourism chiefs still reeling from the impact of the attacks on the Bataclan theatre in Paris and in Nice.
They will be worried that even more visitors will be scared off from booking Easter breaks in Paris.
A recent report said that terror attacks, strikes and floods cost the Paris region tourism industry £644 million in the first six months or so of last year.
Children and women are being raped by human traffickers inside the Camp de la Linière, a migrant camp in the northern French city of Dunkirk; they are forced to have sex in return for blankets, food or the offer of passage to Britain. A volunteer worker referred to the children as being like "little steaks" because they were considered so appetizing and vulnerable to traffickers.
The breakdown in law and order in Muslim neighborhoods in Paris is being fueled by impunity for criminals and a lenient judicial system, according to Hugues Moutouh, a former advisor to the Interior Ministry.
"You can pass on my respects to the Grand Mufti, but I will not cover myself up." — French presidential candidate Marine Le Pen, cancelling a meeting with the Grand Mufti of Lebanon.
The report implies that deradicalization, either in specialized centers or in prisons, does not work because most Islamic radicals do not want to be deradicalized.

On Feb. 21, French presidential candidate Marine Le Pen cancelled a meeting with Lebanon's Grand Mufti after he insisted that she wear a headscarf. "You can pass on my respects to the Grand Mufti, but I will not cover myself up," she said. (Image source: France24 video screenshot)

February 1. The Interior Ministry reported a 45% decline in attacks against Jews and Muslims in France in 2016, but a 17.5% increase in attacks against Christians. The ministry said there were 1,125 attacks against Jews and Muslims in 2016, down from 2,034 attacks in 2015. It also reported 949 attacks against Christians in 2016, up from 808 attacks in 2015. Attacks against Christians jumped by 245% between 2008 and 2016.

February 2. Undercover police wearing burqas and qamis (traditional Arab gowns) were filmed apprehending a drug dealer in the Marseille's Bricarde district, a notorious no-go zone. Police confirmed the "totally normal camouflage technique" after the cellphone video was posted on social media. A local resident complained: "This gives the impression that you basically have to be Muslim or look like a Muslim in order to blend in." Another resident said:

Continue Reading Article
by Judith Bergman  •  March 14, 2017
Uninhibited by the obvious fear of their citizens, the EU nevertheless carries on its immigration policies.
Ironically, Western political elites consider this clearly widespread sentiment against Muslim immigration "racist" and "Islamophobic" and consequently disregard it — thereby empowering anti-immigration political parties.
"Islam has no place in Slovakia…. [the problem is not migrants coming in, but] rather in them changing the face of the country." — Robert Fico, Prime Minister of Slovakia.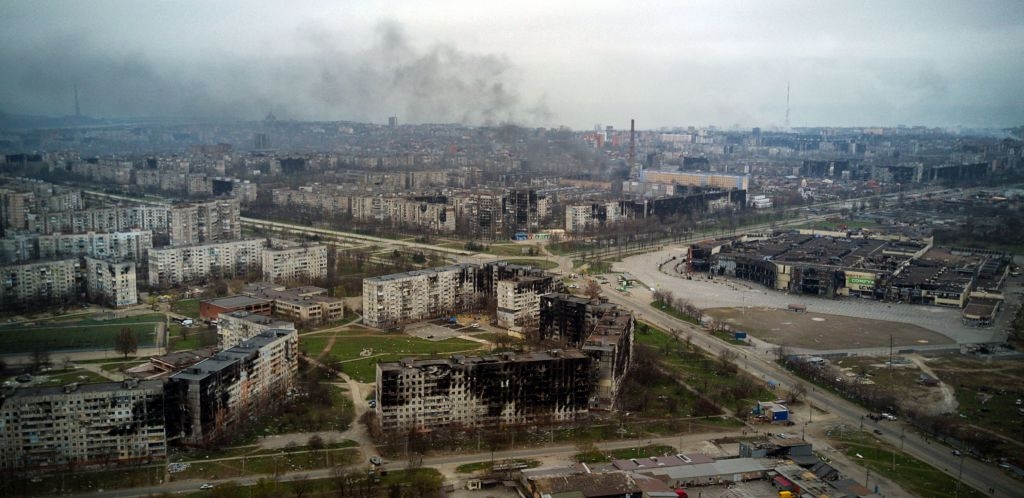 German Chancellor Angela Merkel (center) was asked how Europe could be protected against Islamization. Merkel, who has a personal security team of 15-20 armed bodyguards around her, working in shifts, answered: "Fear is not a good adviser." (Image source: Paralax video screenshot)
Europe, so many years after the Cold War, is ideologically divided into a new East and a West. This time, the schism is over multiculturalism. What Hungarian Prime Minister Viktor Orbán has termed "liberal babble" continues to govern Western Europe's response to the challenges that migration and Islamic terrorism have brought, especially to personal security.
The Western European establishment considers arming oneself against terrorists, rapists and other ill-wishers outlandish, even in the face of the inability of Europe's security establishments to prevent mass terrorist atrocities, such as those that took place in Paris at the Bataclan Theater or the July14 truck-ramming in Nice.
The European Union's reaction to terror has been to make Europe's already restrictive gun laws even more restrictive. The problem is that this restrictiveness contradicts the EU's own reports: these show that homicides committed in Europe are mainly committed with illegal firearms.
Continue Reading Article