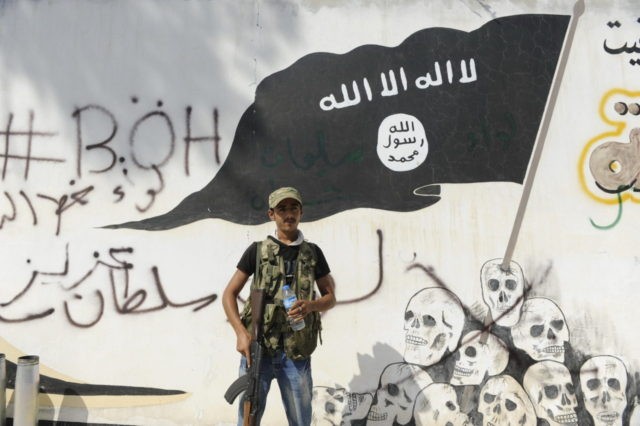 TEL AVIV – Islamic State radicals are urging Western supporters to carry out terror attacks against Jewish communities by dressing up as Jews and using bombs, knives and – in the ultimate irony – the Israeli martial art of Krav Maga.
"IF YOU'RE STILL IN THE WEST! Dress up like a Jew! Go to your nearest Jewish area! Make sure you have plenty of weapons under your coat! Then unleash the pain of the Muslims upon these A.P.E.S!!!" a message on the ISIS-linked Telegram channel "Lone Mujahid" reportedly reads.
Continued below the fold:
Montreal, Canuckistan: Flashback!
FRIDAY SERMON BY SHEIKH WAEL AL-GHITAWI: JEWS ARE KHAZAR, SLAYERS OF THE PROPHETS, AND HAVE NO HISTORICAL RIGHT TO PALESTINE
In Friday sermons delivered in Montreal, Canada, Sheikh Wael Al-Ghitawi said that the Jews were "people who slayed the prophets, shed their blood, and cursed the Lord." "Jerusalem is Arab and Islamic," Sheikh Al-Ghitawi said, adding that "the Jews do not have any historical right to Palestine." He claimed that contemporary Jews are "Tatars, Turkish Mongols, who lived in a land called Khazaria." The sermons were delivered at the Al-Andalous Islamic Center in Montreal, and were posted on the Alrah…
The chat room aims to help budding terrorists carry out "lone-wolf" attacks by providing PDFs and instructional videos on everything from the correct way to stab somebody to instructions for how to build a bomb. Incredibly, and without any apparent intention at satire, there are even full-length tutorials on Krav Maga, a martial art invented by Israelis that is based on Israeli military training.
Another post on the channel contains a list of Jewish communities in the UK accompanied by a photo of Amedy Coulibaly, the terrorist responsible for killing a policewoman in Paris along with four hostages at the Hyper Cacher kosher supermarket.
Late last year, Lone Mujahid posted a call urging fanatics to launch attacks on Christmas, Hanukkah and the New Year.
"Christmas, Hanukah and New Years Day is very soon, InshaAllah. So let's prepare a gift for the filthy pigs / apes," reads one post, accompanied by a screenshot of a pressure cooker bomb-making tutorial.
The loss of territory and the ever-increasing challenges of reaching the Islamic State caliphate in Syria and Iraq has meant that the terror group has reduced its recruiting efforts for foreign fighters. Whereas foreign IS recruits peaked at 2,000 per month, that number has dwindled to 50.
Instead, the terror group is now appealing to jihadists who are likely to carry out attacks in their home cities.
IS Commander Abu Mohammad Al Adnani, who was killed in in a coalition airstrike in August 2016, famously said, "If the tyrants have shut the doors of hijra [immigration to ISIS territories] in your face, then open the gate of jihad in their faces and make them regret their action."
Jewish targets were prized even before the January 2015 attack in Paris. Mehdi Nemmouche, a 29-year-old French national of Algerian origin who claimed to be an IS jihadi, opened fire in 2014 at the Jewish Museum in Brussels, killing three people. A fourth later died due to injuries sustained in the attack.
The intended targets of last year's suicide bomb attack at Brussels airport last year were also believed to be Jews and Americans.
"We know they wanted to target Americans. It's clear they had quite specific targets. … We know they were obsessed with the Israelis, too," a source told the AFP.
Meanwhile, in Israel, a Jewish Israeli who converted to Islam after serving in the Israeli army was arrested last month after trying to join the Islamic State in Syria, the Shin Bet security agency said on Wednesday.