Update:
Tommy: We are at war!
Must watch: TOMMY ROBINSON RIPS LIBERAL REPORTER AT SCENE OF LONDON ATTACK

A knife-wielding (Muslim)  man went on a deadly rampage at the heart of Britain's seat of power Wednesday, plowing a car into pedestrians on London's Westminster Bridge before stabbing an armed police officer to death inside the gates of Parliament. Four people were killed, including the assailant, and about 20 others were injured in what Prime Minister Theresa May condemned as a "sick and depraved terrorist attack."
EVERY INTAKE OF MUSLIMS COMES WITH THIS DANGER
A new day. A new Islamic terror attack. A new hashtag. A new "Nothing to do with #Islam" speech. More innocent people dead.#London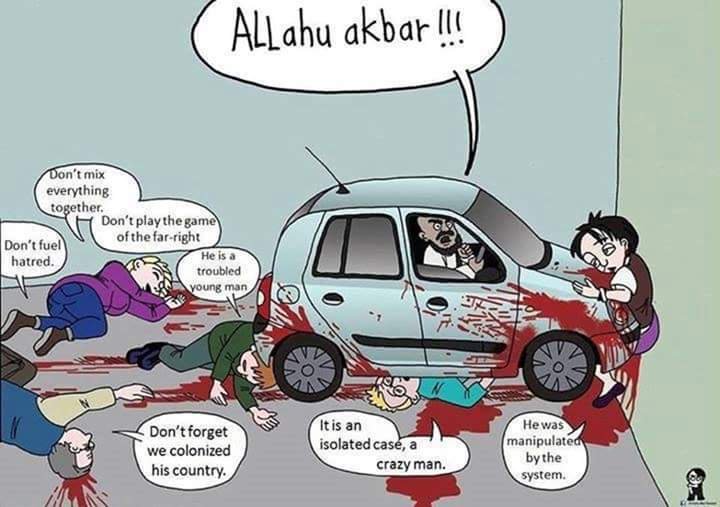 The usual psychobabble from al #BeBeeCeera.
Brits  doubling down on stupid after London by 1.) defending Muslims. 2.) Creating hashtags, 3.) Praying  (Doing Nothing)
EVERY INTAKE OF MUSLIMS COMES WITH THIS DANGER
We are also betting that the children of those we do take in will not radicalise, too:
More than 500 Iraqi and Syrian refugees bound for Australia in the past year under the government's humanitarian program have been refused entry after an alert from the Five Eyes intelligence network that their names were on an international security watchlist.
At least 30 of those refugees had also turned up on ASIO's ­national security terrorism watchlist, with a further but undisclosed number red-flagged by intelligence agencies as having adverse national security profiles.
The security net included a number of refugee applications made under the one-off ­special humanitarian program announced in 2015 to resettle 12,000 displaced and persecuted Syrians trying to flee the civil war.
Is the gamble worth it? Would it not be safer – and would our money not go further – if we helped refugees where they are rather than admit a lucky few?
Flashback: Paki mayor of Londonistan calls Trump "ignorant"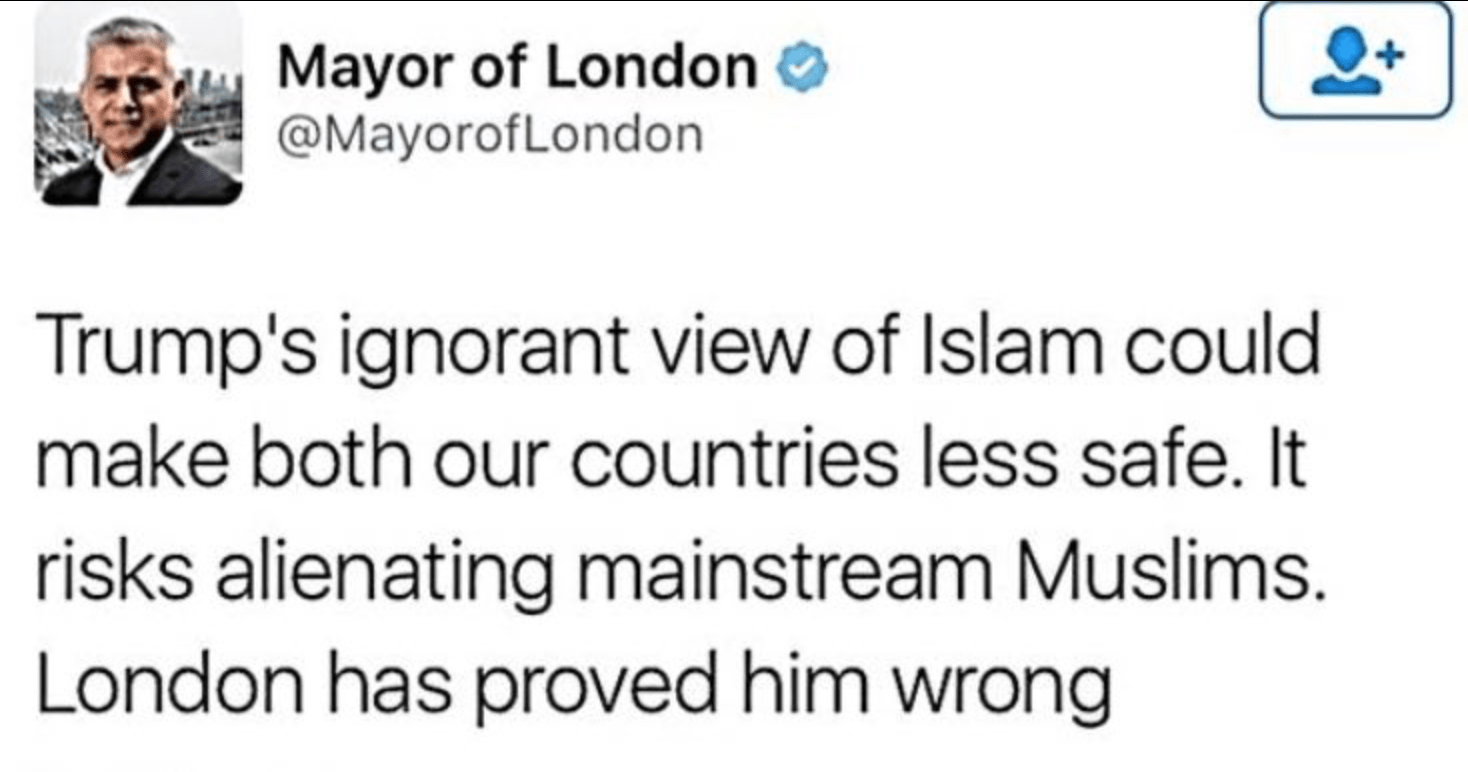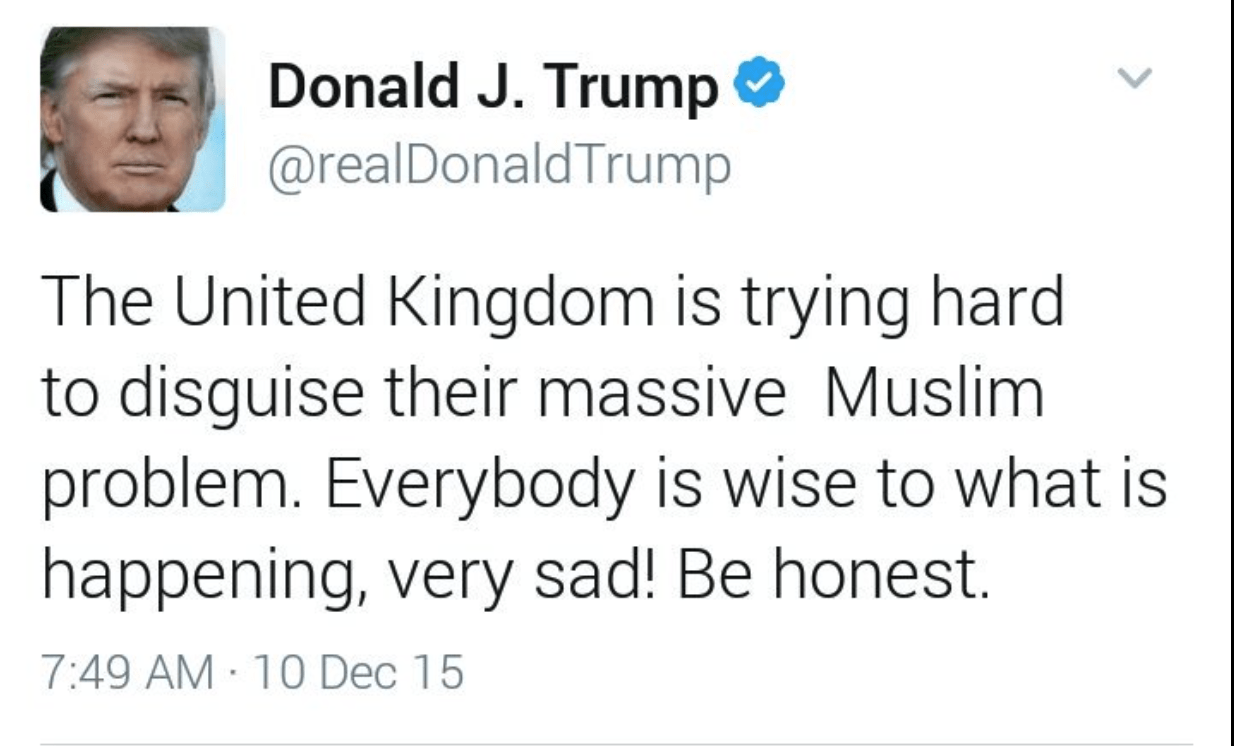 Sadiq Khan: London Paki mayor says terror attacks 'part and parcel' of living in a major city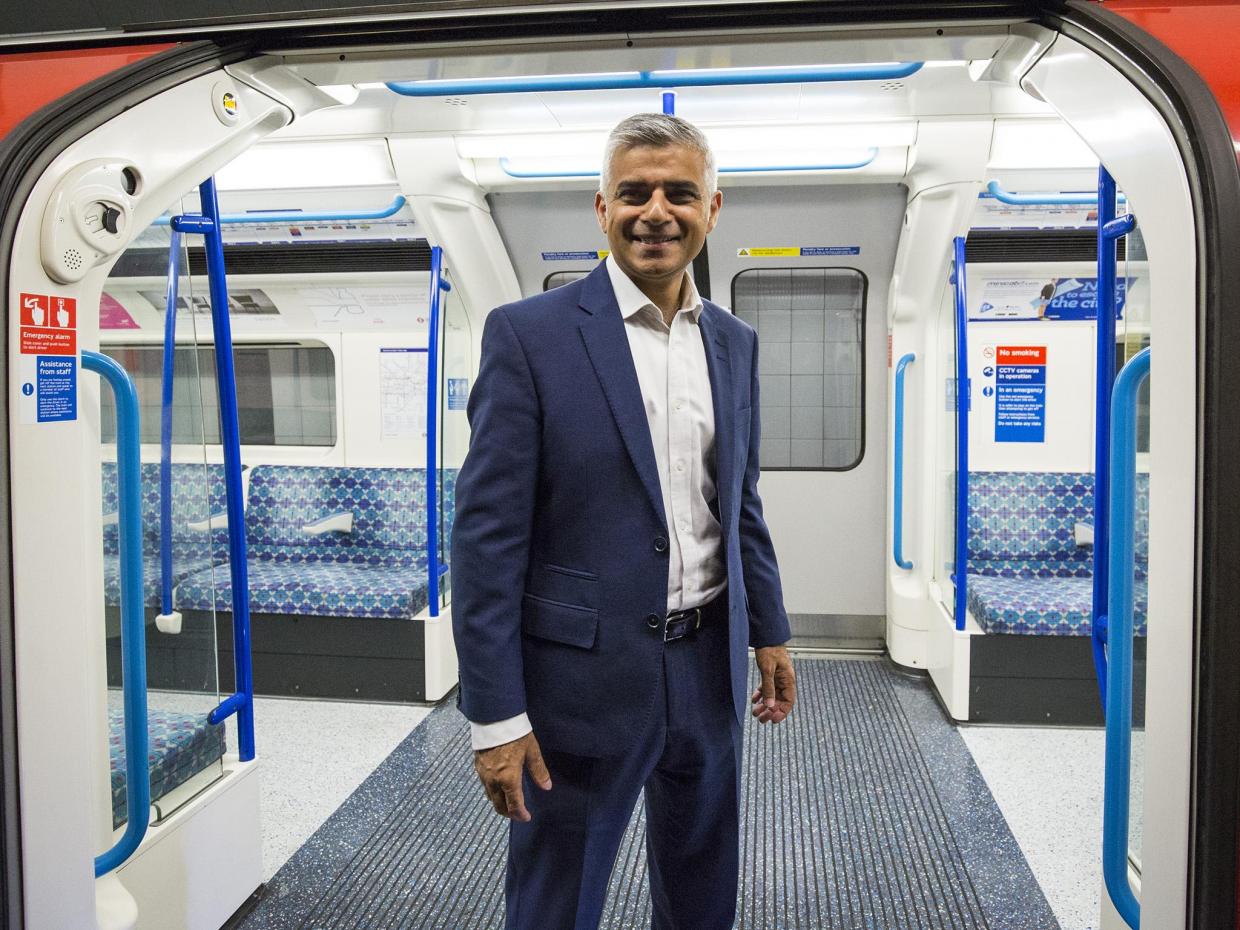 Labour politician says capitals 'have got to be prepared' for attacks like New York bombing
Teresa May says it was an attack on Freedom?
Err, not.  Imprisoning people for bacon sandwiches and having them murdered in prison is……
Is Al BeBeeCeera  going  to mention the M word?
Only those who point out that Muslims murder in the name of Islam are condemned, as Muslim murderers and Islam get a pass. This is madness.
BS-proclamations from pandering dolts like Theresa May:
Former English Defence League leader Tommy Robinson went to town on a reporter today after he was interrupted in the midst of a Rebel Media interview at the scene of the London terror attack.
Robinson was speaking with Rebel Media's Caolan Robertson on the unsurprising nature of the incident in light of the suspected perpetrator's identity being released.
"This isn't a shock to me," said Robinson. "I don't understand people who are surprised by this. We have over 3,000 Muslims who are monitored 24 hours a day 7 days a week at a cost of nine billion [pounds] a year. We're following them, waiting for them to do this."
As Robinson continued to rant, a crowd apparently formed around him and began filming. Among them was a reporter who quickly took the offense against Robinson.
"Do you have information that no one else seems to have?" inquired the reporter.
"I have information that shows there was four terrorist attacks last week in France," shot back Robinson. "There was 12 planned last year. Driving your car like this man has done is exactly what the 'Inspire' magazine, which is Al Qaeda's magazine, which was downloaded by 50,000 British Muslims last year… 50,000 British Muslims downloaded a terrorist manual."
"There was 12 planned last year. Driving your car like this man has done is exactly what the 'Inspire' magazine, which is Al Qaeda's magazine, which was downloaded by 50,000 British Muslims last year… 50,000 British Muslims downloaded a terrorist manual in our country. Not 10, not 20. 50,000 people who want to see exactly what you see there – that's what they want."
"They want war, they want death and we keep on pandering like you just [came] up to me saying it's got nothing to do with Islam."