The Ahmadiyya are the biggest proselytisers and taqiyya gigolos among all the Muslim sects. In Pakistan, where they originated, they are not even considered Muslims. Their mosques are blown up on a regular basis. The original purpose of the Ahmadiyya movement is to destroy Christianity. Their current leader,  Hazrat Mirza Masroor Ahmad, threatened Geert Wilders and all the enemies of Islam with 'destruction'. So much for their 'moderation'.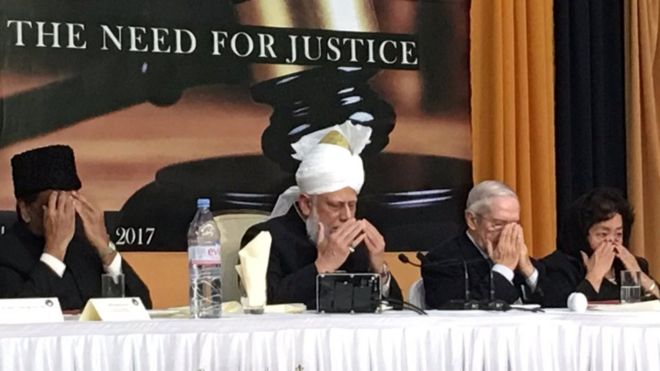 The Caliph of the Ahmadiyya Muslim Community called the attack a 'barbaric atrocity'
The world leader of millions of Muslims has condemned the Westminster terror attack calling it an "affront to the teachings of Islam".
Hazrat Mirza Masroor Ahmad, the Caliph of the Ahmadiyya Muslim Community (AMC), said his "heartfelt sympathies" were with the victims.
He was speaking at a Peace Symposium held at the Baitul Futuh Mosque in Morden, south London on Saturday.
Five people died and 50 were hurt outside Parliament, last Wednesday.
In a message Prime Minister Theresa May praised the conference, which she called "an annual reminder of your community's commitment to promoting peace".
MPs Paul Scully and Siobhan McDonagh were among the hundreds who attended the event at the UK's largest mosque.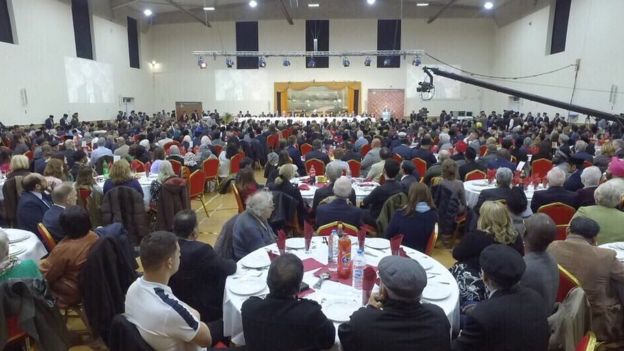 The caliph described the attack in central London a "barbaric atrocity".
"No matter what terrorists may claim, under no circumstances are indiscriminate acts, or killings ever justified," he said.
That's not what the Qur'an says. 
He added that Muslims and non-Muslims "must stand up against all forms of oppression, hatred and use all our capabilities to try and foster peace in the world."
There will be peace when Islam is destroyed.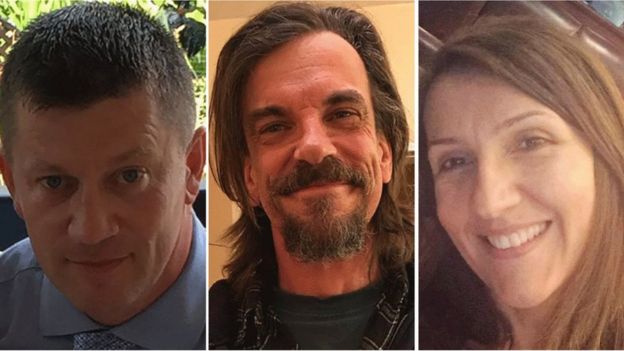 Three people were killed in Wednesday's attack when Khalid Masood drove his car into pedestrians on Westminster Bridge, before stabbing to death unarmed PC Keith Palmer.
Masood was then shot dead by police.
---
Who are the Ahmadis?
An Islamic sect founded in India in 1889, Ahmadi Muslims believe their own founder, Mirza Ghulam Ahmad, who died in 1908, was a prophet
This contradicts traditional Muslims who believe the last prophet was Muhammad, who died in 632
Most Ahmadi followers live in the Indian sub-continent. There are about 35,000 members in the UK
Ahmadis have been the subject of sectarian attacks and persecution in Pakistan and elsewhere
In 1974, the Pakistani government declared the sect non-Muslim