Al BeBeeCeera reporter cannot mention the 'M' & 'I' words and is totally puzzled over what motivated this (Musel-)"man" — something we will never know…..
Enough is enough from the hideous propaganda machine that is the BBC – they described this scum sac simply as "A British passport holder"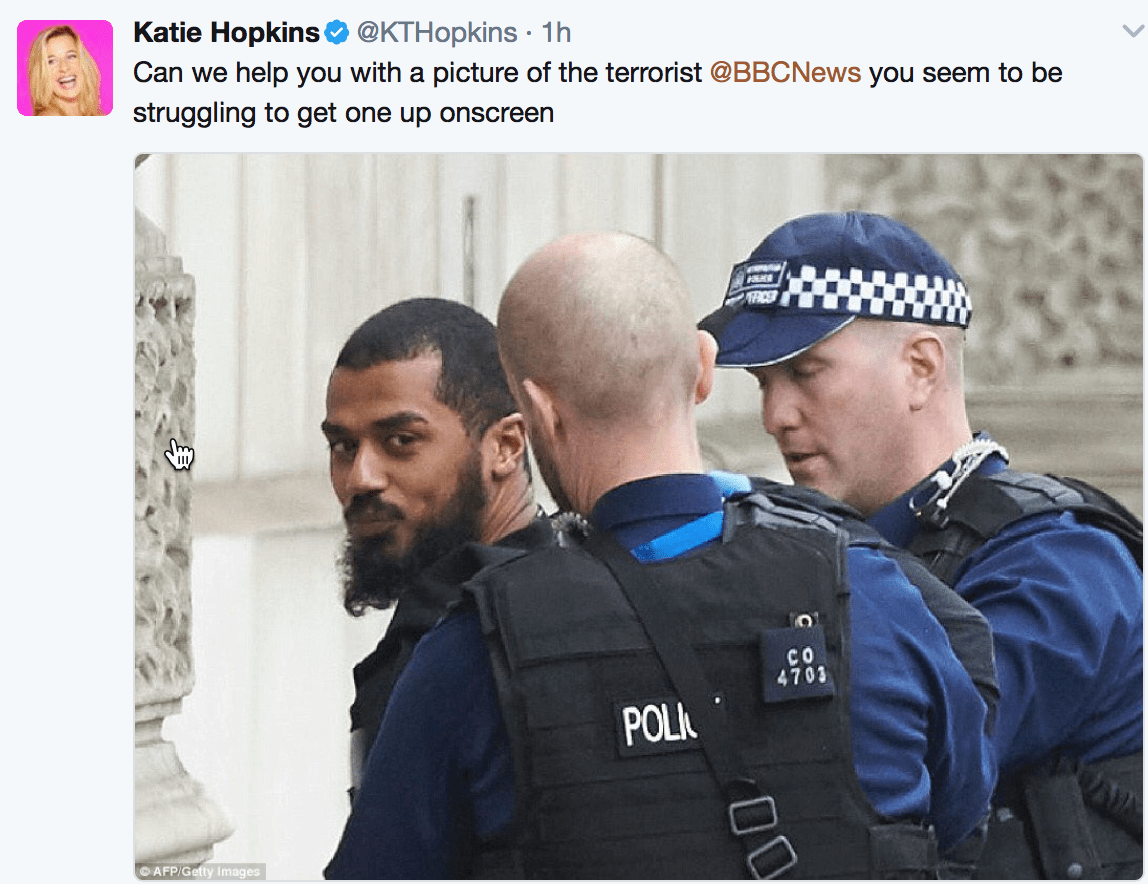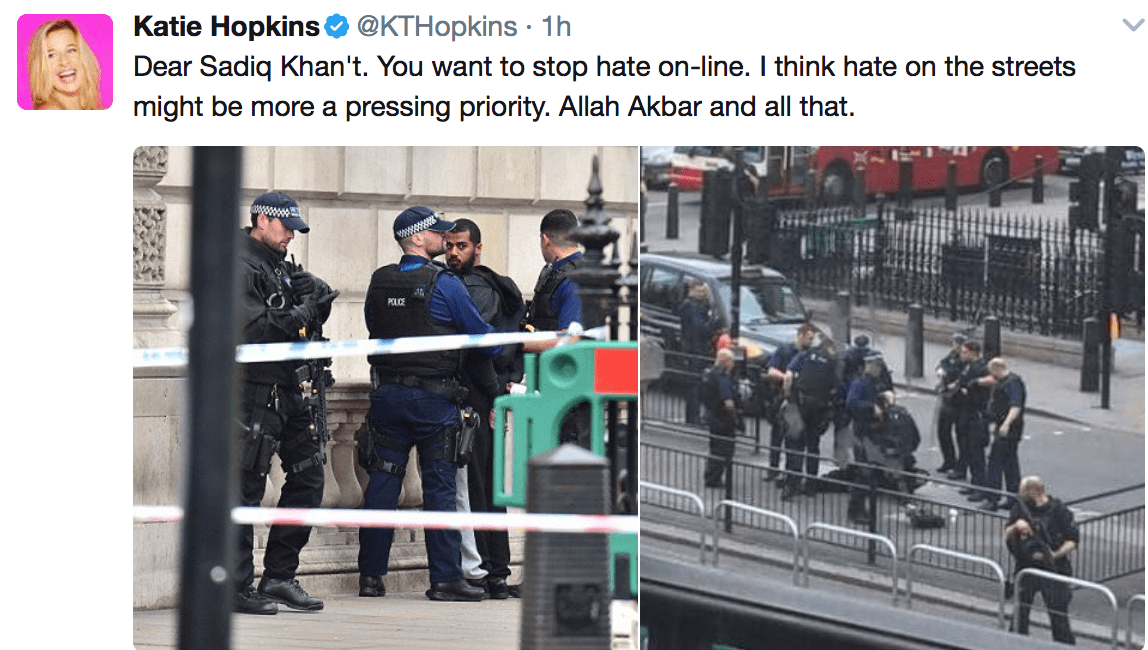 The only description the BBC have given is that he is "A British Passport holder" The BBC are disgusting apologists for Islamic scum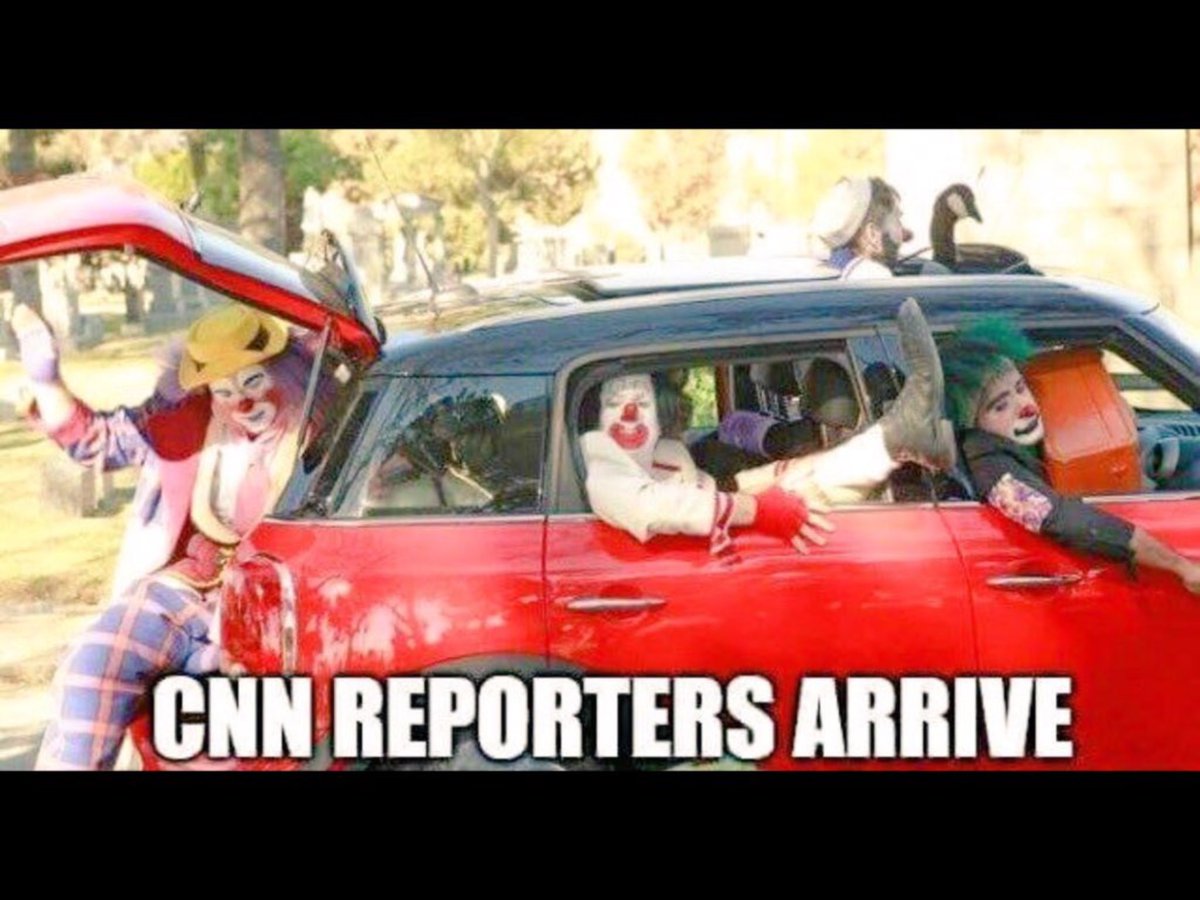 Adelaide Sheikh Mohammad Tawhidi and federal Nationals MP George Christensen are demanding Yassmin Abdel-Magied lose her job as host of ABC News 24's Australia Wide program for her inappropriate Facebook post.
Back in Australia:
A secular Muslim sheikh Mohammad Tawhidi wants Islamic ABC presenter Yassmin Abdel-Magied to be sacked for publishing a 'disrespectful' comment…
DAILYMAIL.CO.UK
.
"It is not racist to be patriotic. It is not bigoted to honour those who have up their lives so we could live freely. It is not "Islamaphobic" to say that Islam has given absolutely nothing to the West other than hate, violence and death. It is not at all outlandish to get upset over some absolutely immature twit attempting to cheapen the gallantry, bravery and heroism of those who paid the ultimate sacrifice."
.
I would add 'lets make no excuses and no apologies either'. Those who hate us should be told to  bugger off, in no uncertain terms.
.
Londonistan: 
The Guardian does not see fit to provide any identifying information about this knife carrier, other than that he is male and was apparently planning an act of terrorism. They were probably hoping that he would turn out to be a "right-wing extremist," but such people are much more active in Leftist fantasies than in reality. The suspect's appearance (thanks to
Guido Fawkes
) makes it clear that he is an Islamic jihadist. The British authorities' and the Guardian's unwillingness to tell us anything about him is of a piece with their overall determination to keep people ignorant and complacent regarding the jihad threat.