Andrew Bolt: Julie Bishop's stance on Yassmin Abdel-Magied a farce
THE scandal now isn't Yassmin Abdel-Magied. It's how this Muslim activist is used by poseurs like Foreign Affairs Minister Julie Bishop.
Abdel-Magied is only 26 and foolish. She has apologised for misusing Anzac Day to foment Muslim resentment, posting: "Lest. We. Forget. (Manus, Nauru, Syria, Palestine …)". But who cares about Abdel-Magied? Lots of activists are silly on social media.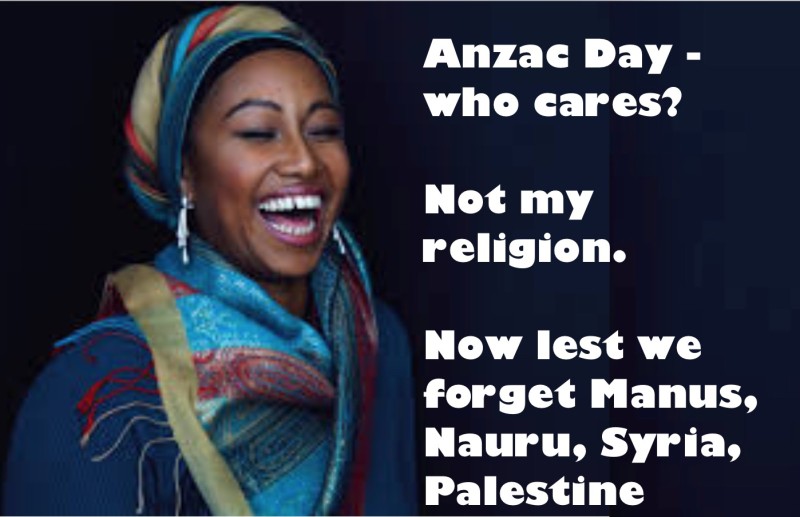 The difference here is that Abdel-Magied was adopted by the elites and given government favours for wearing the colourful headscarfs that advertise her funky faith. The ABC, for instance, hired her as a TV host, despite a lack of media expertise. But I wonder whether the ABC hired her not for her professional talents but to show it was into "diversity". It also wanted to make Islam seem safe, with a follower as pretty as Abdel-Magied chirruping that "Islam was the most feminist religion".
The Gillard government also adopted Abdel-Magied, putting her on the ANZAC Centenary Youth Working Group. Again, she seems to have been hired to make Labor seem inclusive. Enter Julie Bishop, whose Department of Foreign Affairs and Trade sent Abdel-Magied on a trip to the Middle East and Africa to promote her autobiography. Yet there was nothing amazing about Abdel-Magied's memoir. She's done little except become an engineer and her book is neither insightful nor particularly well written. But sponsoring her showed Bishop's department was broadminded and Australia tolerant of Muslims.
Bishop's department also put Abdel-Magied on its Council for Australian-Arab Relations, where she remains. Here again, Abdel-Magied seems to have been hired less for her advice than for making Bishop and her department look tolerant. Bishop has now made it look like Abdel-Magied is being used cynically, writing a ludicrous letter to Liberal senator Eric Abetz to explain why she hasn't sacked the controversial activist. Bishop claimed everyone she'd asked thought Abdel-Magied had made "a significant and positive contribution to (the council) and its objectives", when it seems Abdel-Magied inflamed Australian-Arab relations. Bishop added no good would be served by sacking Abdel-Magied, who'd instead be "mentored".
There's the farce made clear.
So Bishop has an advisory board with an adviser who needs an adviser to stop her saying dumb things? That makes it seem clear Abdel-Magied is hired for her looks and faith, not her judgment?