Seems to be the same mental illness that is spreading throughout the West:
An explosion at a kindergarten in eastern China that killed eight people and injured dozens more Thursday afternoon was a deliberate attack by a mentally unstable man, Chinese state-run media reported.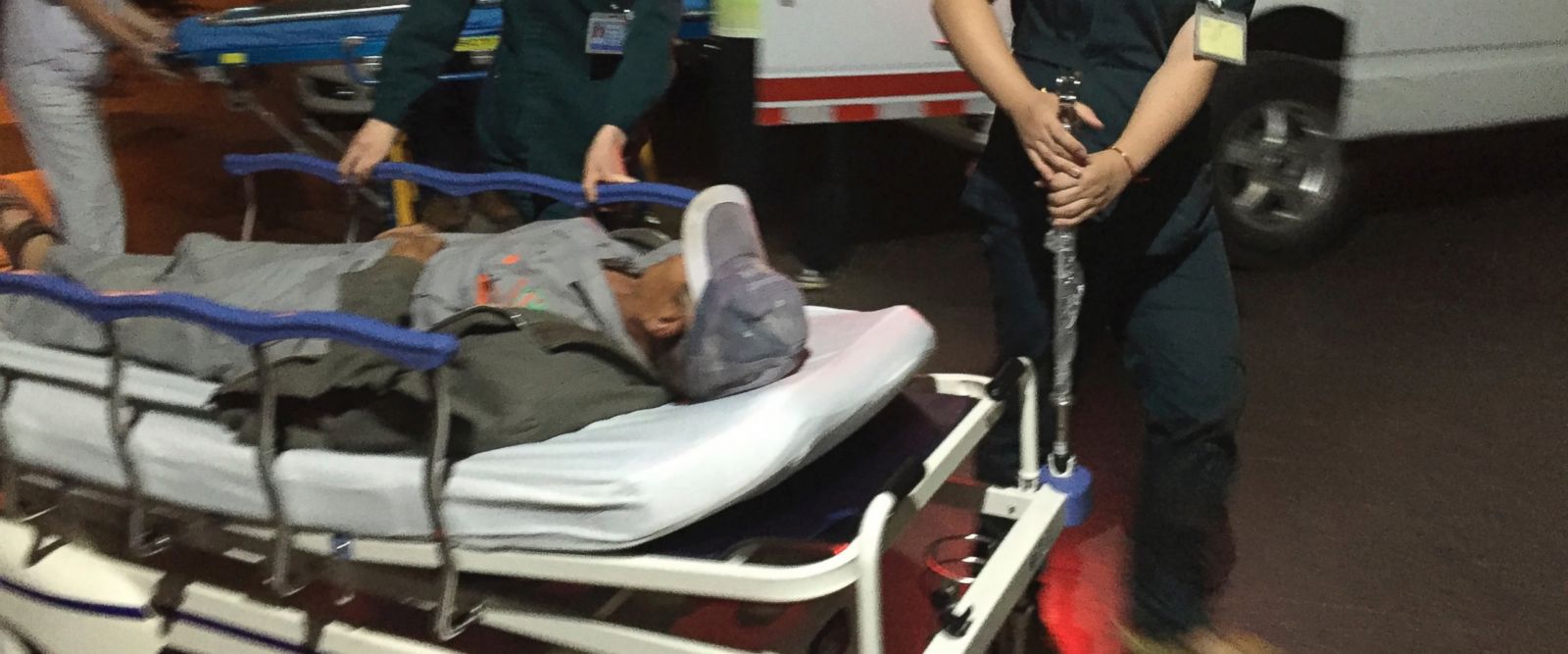 The bombing at the front gate of a kindergarten in eastern China that killed eight people, including the suspected bomber, is the latest in a string of attacks on Chinese schools and students. Most are blamed on people with mental illnesses or who fault society or neighbors for failures in life.
Experts cite stress and feelings of inadequacy resulting from a highly demanding and rapidly changing society as contributing factors, along with shortcomings in diagnosing and treating mental illnesses.
A look at some recent incidents:
XUZHOU, JUNE 2017 — A 22-year-old man made a homemade bomb that exploded at the front gate of a kindergarten in the eastern Chinese city of Xuzhou, killing eight people, including the suspect. Investigators say they found bomb making materials at the suspect's nearby residence. Emblazoned on the walls were the Chinese characters for death, disaster and other related dark themes. The man, identified by his surname Xu, had left school because of a disorder whose symptoms can include depression, anxiety, dizziness, vision problems and problems with basic bodily functions. Sixty-five people were injured, including eight listed in critical condition.
———
WEIHAI, MAY 2017 — A driver angry over the loss of overtime pay set fire to his school bus in the eastern city of Weihai, killing 13 people, including 11 children from China and South Korea. The driver bought gasoline which he ignited while the bus was travelling through a tunnel in the coastal city that is home to many South Korea businesses. Police determined that the fire started on the floor of the bus next to the driver's seat, where the cap to a cigarette lighter and gasoline residue were found. All 13 people aboard the bus were killed, including the driver himself and a teacher.
———
HANZHONG, MAY 2010 — A 48-year-old man charged into a kindergarten in a poor region of northwestern China and hacked to death seven children and two adults with a cleaver — the fifth such rampage in less than two months. The attacker then went home and killed himself. The assault, which left 11 other children hospitalized, occurred despite heightened security countrywide, with gates and cameras installed at some schools and additional police and guards posted at entrances. The suspect was believed to have feuded with the kindergarten's owner.
———
NANPING, MARCH 2010 — A former medical worker who reportedly had a history of mental illness stabbed to death eight young children and wounded five others outside an elementary school in the eastern China city of Nanping. The attacker struck in the morning as students arrived for classes. He mingled with parents at the gates before suddenly pulling out his knife and slashing children. The rampage was finally stopped by passers-by and school security guards and the 41-year-old attacker was arrested. A former co-worker said the suspect was "difficult to get along with." Zheng Minsheng was executed after being convicted on homicide charges. During the trial, police said he had no history of mental disorder — highly common in China where such conditions are almost never considered a mitigating factor.
———
OTHER ATTACKS — In July 2007, a mentally ill man wielding a wrench wounded 18 children and a teacher in a kindergarten in southern China before fleeing on a motorcycle and trying to stab himself to death. In June the same year, a man slashed four students, wounding one seriously, in a high school in the southeastern city of Fuzhou. In 2002, a jealous business rival spiked food in a snack shop where students at local boarding schools bought their breakfast, killing at least 38 people, most of them believed to be children. China's worst such incident in March 2001 destroyed a schoolhouse and killed at least 42 people, most of them children. Officials blamed a mentally ill man who charged into the school in Jiangxi province with a bag full of dynamite, although parents claimed the children had been forced to make fireworks at the school.