To emigrate in the cause of Allah – that is, to move to a new land in order to bring Islam there, is considered in Islam to be a highly meritorious act. "And whoever emigrates for the cause of Allah will find on the earth many locations and abundance," says the Qur'an. "And whoever leaves his home as an emigrant to Allah and His Messenger and then death overtakes him, his reward has already become incumbent upon Allah. And Allah is ever Forgiving and Merciful." (4:100) The exalted status of such emigrants led a British jihad group that won notoriety (and a shutdown by the government) a few years ago for celebrating 9/11 to call itself Al-Muhajiroun: The Emigrants.
And now a hijrah of a much greater magnitude is upon us. (Excerpt from Robert Spencer's Hijrah into Europe)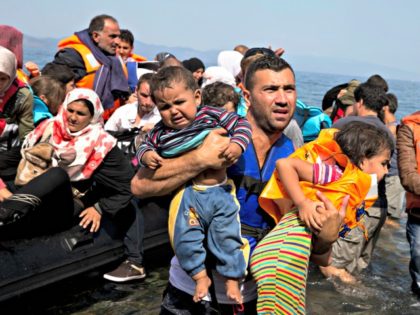 The State Department has confirmed that as of Wednesday the number of refugees resettled in the United States in FY 2017 has reached the 50,000 annual limit established by President Trump in Executive Order 13780.