That's a piss-weak magistrate for all I know. It takes a lot more than a rebuke when dealing with these creatures.
Magistrate rebukes supporters of Christmas plot accused who refused to stand in court
Supporters of four men accused of plotting a terrorist attack have refused to stand in court, prompting a sharp rebuke from a magistrate.
A "sharp rebuke" is about as effective as a wet handkerchief when your car's on fire. Rest assured that the very same magistrate would have taken quite effective measures if it was you or me in court behaving like Muslims do.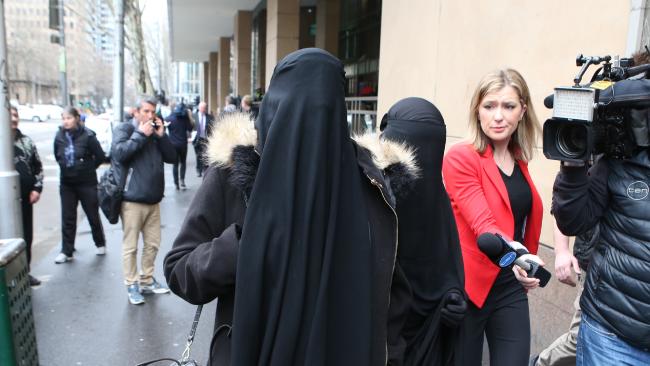 Ibrahim Abbas, 23, his 22-year old brother Hamza, Abdullah Chaarani, 27, and Ahmed Mohamed, 24, are charged with conspiring to plan a terrorist attack in Melbourne's CBD last Christmas.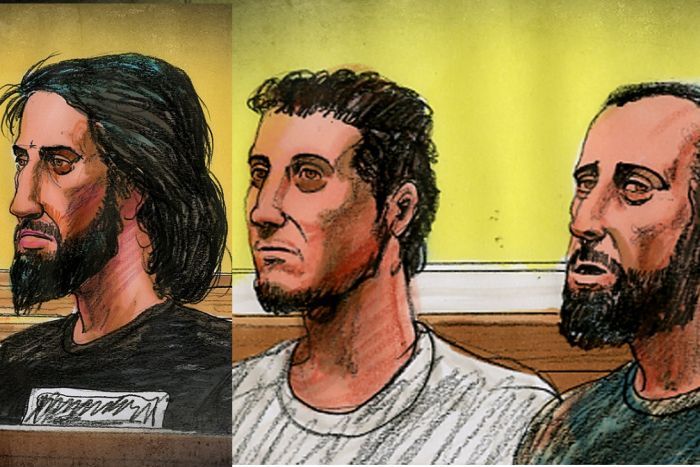 Their committal hearing at the Melbourne Magistrates Court this week has been attended by several burka-clad women and a man who today refused to stand when magistrate Peter Mealy entered the court.
Related links:
The women also refused to stand during yesterday's hearing.
Mr Mealy this morning rebuked the group, saying standing up was "a sign of respect for the law and justice" in Australia.
"There are some here today in this court who chose not to adhere to that simple custom, and I'm told there were some here yesterday who decided that that was not an appropriate custom to respect or to adhere to," he said.
"It is said that the simple act of failing to stand demonstrates views held that are not consistent with the general views with respect in the community.
"In other words, I hope you think you have achieved something.
"You have achieved something and you might want to reflect on that."
The committal hearing has heard that chemicals found at the homes of some of the men accused of planning a Christmas Day terrorist attack on St Paul's Cathedral and Federation Square could have been combined to an explosive TATP, known as 'Mother of Satan".
The court has also been told some items located with the men could have been used to make an improvised explosive device.
The hearing continues