So why do we preach hatred of Australia?
Activists must stop trashing Australia and be warned by the latest terrorist attack by Muslim refugees.  Andrew Bolt, Herald Sun
UK: Nail bomb explodes in Manchester – no media coverage for a week
A bomb which exploded outside a café was packed with nails and screws.
The UK is under siege and these weekly, sometimes daily terror attacks barely get reported. The UK media didn't report on this nail bomb (packed with shrapnel) for a week. These new stories certainly don't see the light of a day in America. Such reportage is considered 'Islamophobic.'  It only came to light after the series of jihad tube bombings in London, the day before yesterday.
Shockingly, the = explosion that rocked a Manchester cafe is not being investigated by anti-terror cops – despite claims it was packed with nails and screws. The alleged nail bomb was left under the shutters of The Lounge, cafe in Salford on Tuesday. A source told Manchester Evening News: "It was packed full of nails and screws and forensics have been pulling them all out of the woodwork."
Sources close to the investigation say it was 'packed full of nails and screws'
The explosion outside the Salford cafe was heard across Greater Manchester
Four men in a Lexus were arrested after police chased them down the street 
Police believe it may be linked to another explosion in the county days earlier
An industrial style firework was strapped to an exhaust to blow up a car 
Not terror?
By Sebastian Murphy-bates For Mailonline
'I'm sorry, I'm sorry': Dramatic moment Parsons Green bomb suspect yelled out as police disguised as tramps pounced on him outside takeaway where he worked – and KitKats and Maltesers spilled from his bags
Yahya Faroukh, 21, was taken into the home of Penelope and Ronald Jones in Sunbury-on-Thames, Surrey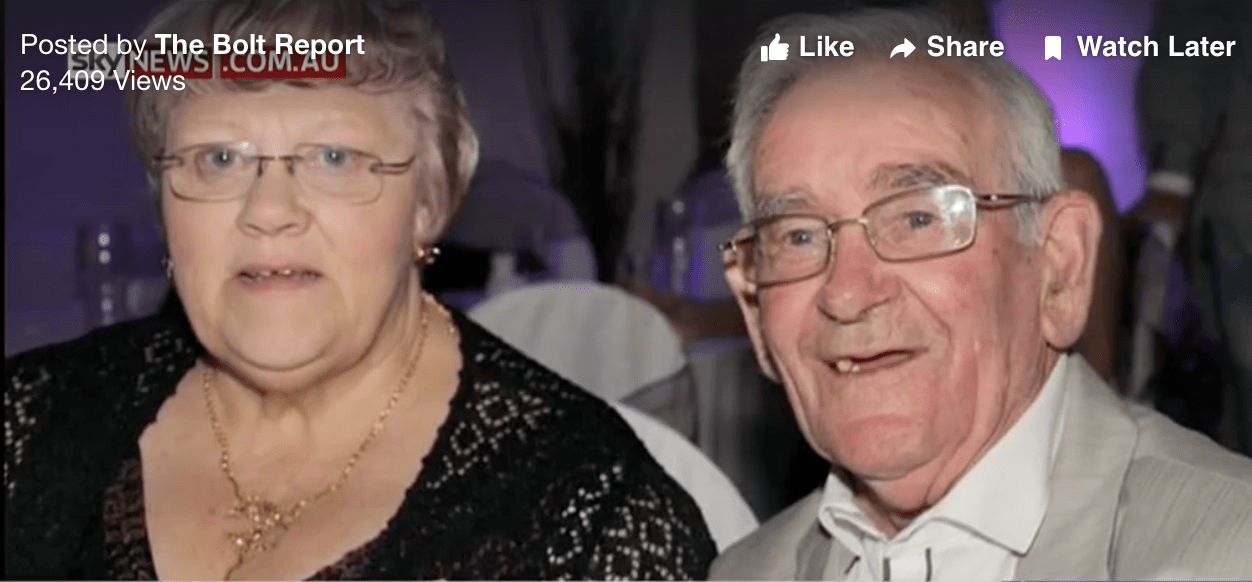 He had been placed with the Joneses after reaching Britain in 2013 from Al Harah near Damascus, Syria
Police swooped on the foster carers' house and a home opposite Heathrow airport where Faroukh lives
Footage shows him being restrained by officers after a minor struggle outside a chicken shop in Hounslow
The first suspect arrested, an 18-year-old, is also believed to have lived under Mr and Mrs Jones foster care
At least 30 people were injured in the Parsons Green bomb on the London Underground on Friday morning  
By Sam Greenhill and Emine Simnaz and Fiona Parker For The Daily Mail and Paddy Dinham and Martin Robinson, Uk Chief Reporter For Mailonline
Yahya Faroukh, 21, was cuffed outside Aladdin's Fried Chicken in Hounslow on Saturday night (left), where the Syrian asylum seeker served behind the counter for the past nine months
London Tube jihad bomber is Muslim "refugee" Yahyah Farroukh
This is the moment a Syrian refugee held over the Parsons Green bucket bomb was pinned to the wall by police who pretended to be homeless people and Londoners waiting for a bus outside the takeaway where he worked.
Yahya Faroukh, 21, was cuffed and then wrapped in plastic to preserve evidence outside Aladdin's Fried Chicken in Hounslow on Saturday night, where he served behind the counter for nine months.
Officers were at a bus stop while the 21-year-old suspect walked past them before they turned around and grabbed him while he allegedly yelled: 'I'm sorry, I'm sorry, I'm sorry' and a pile of Maltesers and KitKats spilled out of his bag.
Other police waiting in cars in surrounding streets grabbed his mobile phone, put plastic bags over his hands, feet and legs and forensics teams took pictures of him and the scene.
A worker at the takeaway said: 'The police must have been watching the chicken shop since Friday. I saw the police outside the station looking over at it on Friday.
'I heard from some other members of staff that one of the undercover cops was dressed as a homeless person when they jumped out at him.
'It happened near the bus stop and supposedly the police officer was sitting on the ground then jumped out at him.'
The worker added: 'We're all shocked about it, Yahyah seemed just like the rest of us, he was into football and liked going out.'
A day earlier an 18-year-old boy in foster care with Faroukh was arrested at the Port of Dover and is believed to be the bucket bomber.
Scotland Yard are today investigating whether they first met abroad in the Calais 'Jungle' camp or even as far away as ISIS-controlled Syria or Iraq.
They had been showered with love by Penelope and Ronald Jones at their property in Surrey after seeking asylum.
Onlooker Tareq Haque, 21, said when he was arrested his bag was dropped to the floor and fell open – showing it was full of chocolate bars.
Yahya Faroukh, whose home was raided by police, pictured at Brighton beach
Law student Tareq said: 'I was just going to get some food and was right next to the shop.
'It looked totally normal but all of a sudden they just grabbed the guy and tackled him to the floor.
'The officers came out of nowhere. They had obviously had a tip off. They were acting like they were waiting for a bus, just standing there. They turned around and just took him to the floor.
'It was quite sly. Pretty dramatic. They were all not in uniform so really we had no idea what was going on until they said to him who they were.
'He was screaming on the floor with this woman on top of him pinning him to the floor. He was screaming. His bag went to the floor and it had chocolate bars in it and his phone was on the floor too.
'There were about four or five chocolate bars inside. They must have been Maltesers or Kit Kats because they were red.
'Someone – a friend who was with him – tried to pick up his phone but the CID officers were shouting at him telling everyone not to touch anything.
'Someone was with him when he was arrested. He was saying to everyone 'he's a good guy, there is nothing wrong with him, I know his family and he's a good guy'. He was saying 'this is all a mix up'.
'They started to put bags around his legs. I suppose it was to preserve the evidence.
'He was saying to them 'let me go, let me go' and they were telling us there was nothing to worry about. He started saying 'I'm sorry, I'm sorry, I'm sorry'.'
Another witness said police shouted at the man to hand over his mobile phone, which was knocked out of his hand in the commotion.
The suspect responded to the police's orders, but the witness said he did not speak a lot of English.  The passer-by said the policemen had been waiting in a car, which had seats covered in plastic wrap.
Yahyah Farroukh may have been finishing a shift at Aladdin's Fried Chicken when he was arrested by anti-terror police on Saturday night.
Suleman Sarwar, one of the owners of the takeaway in Hounslow, west London, said: 'He never mentioned anything about ISIS or anything like that.
'He never seemed like a radical, if anything I thought he was the opposite. He seemed very Westernised, he was into American rap music and wore Western clothes like jeans and T-shirt.
'He was very sensible and mature, and not into religion at all. There was nothing to make him stand out.
'We would just have normal conversations, but we didn't talk much at work as his English was not very good and my Arabic is not good so there was not much common ground.
'When his dad died around June this year he was very upset but I didn't see a great change in him.
'HOMELESS' AGENTS DOUSE THEMSELVES IN THEIR OWN URINE
The subterfuge tactics used by MI5 used to arrest Parsons Green suspect Yahya Faroukh are commonly employed, a former MI5 agent has revealed
Undercover police swooped on the 21-year-old Syrian refugee outside his workplace at Aladdins chicken shop, in Hounslow, after posing as homeless people.
But their mission was far from revolutionary – the agent told of similar missions he has been involved in and the extremes they went to in order to stay in character.
On one occasion he was tasked with waiting for an Islamic terrorist suspect outside a London mosque during evening prayers.
He told Sky News: 'It was chucking it down and I was dressed as a tramp, pretending to ask for change, my own clothes soaked in my own urine to compliment that cover.
It emerged the man they were hunting had put on a burka to disguise them as a woman.
'There were more woman worshippers that had left the mosque than had gone in, so I alerted the team that there was a possibility he had changed his appearance.'
After catching and arresting him in a high-speed chase, a pipe bomb and other weapons were found in his car – ahead of a planned attack on coaches returning school children from France.
The MI5 agent added that Britain's security forces are halting attacks 'all the time'.
'He didn't become bitter, not that I saw in his behaviour. But as a human being you would expect him to be upset.
'I didn't ask him too much about it or how he died.
'I don't know his father's connection with Egypt, I believe he was from Syria also. I'm not sure where his mother is now.'
Both the 18-year-old suspect and Faroukh are thought to have arrived in Britain several years ago as refugees, having travelled across Europe to get to the so-called Jungle camp at Calais.
They were then taken in by Penny and Ronald Jones in Sunbury-on-Thames.
On Sunday police searched the Jones' home along with an address at Heathrow that Faroukh moved to a few months ago, after he was arrested in west London.
He had been placed with the Joneses, who looked after children from war zones, after reaching Britain in 2013. Soon he was posing for selfies in front of Big Ben and the London Eye.
Other pictures showed him puffing on a cigarette by Brighton pier, at a shopping centre and at the National Gallery in the capital.
Faroukh posted a photograph of himself with a suitcase outside his foster parents' home in May when he moved out.
A homeless man who sleeps outside the station said he saw police guarding Aladdin's Fried Chicken restaurant the day after they swooped on the suspect as shocked diners watched on.
Local residents say he might have worked at the restaurant or lived nearby, it was said.
Sam Mayo said he saw police officers standing outside the takeaway the next day and the eatery was shut during the evening as officers searched the building.
The 29-year-old said: 'There were two cops standing outside yesterday. The whole place was on lockdown, they weren't letting anyone in or out.
'Some people say he might have worked there or he lived nearby but I think they might have been searching it'.
He is believed to come from Al Harah near Damascus – an area that has escaped much of the devastation caused by Syria's civil war.
He appears to have fled his homeland for Egypt, possibly by flying to Cairo. On November 23, 2013, he posted a picture on his Facebook page showing a dilapidated fishing boat with the caption: 'The boat we took from Egypt to Italy.'
Within a few days he was in Croydon, where Britain's immigration authorities are based.
He was placed with the Joneses at their home in Sunbury-on-Thames and began studying at West Thames College.
A Facebook profile in his name says he worked for promoters Dope Diamond Entertainment and BSQ London.
On his Instagram he wrote about 'smoking weed every day' and posted an image saying: 'For better life you need to have weed, vodka and drugs.'
He also posted anti-Israel images proclaiming: 'Stop Israeli terror in Palestine.'
Mohammed Konbus, who met Faroukh during the journey through Egypt, said: 'He wasn't into all that religious stuff. He was a very sensible person and very mature. I am so surprised that he has been linked to this.
'I really hope that it isn't him, but I haven't seen him in three years, and no one knows what can happen in three years.
'He doesn't seem like a guy that would go to that limit. I don't agree with people being killed so I hope we find out who it was.
'We moved because the situation got worse in Egypt and he wanted to learn English and start establishing his future.'
At Christmas 2015, Faroukh appears to have travelled to Scotland to see a cousin, also a refugee, and some children.
But 11 weeks ago, on June 29 – a few days after the London Bridge terror attack – his father died back in Syria.
It set off a period of intense mourning for Faroukh, who posted sombre images of his father on his Facebook page.
By now he was living in a house in Staines, next to Heathrow Airport. Anti-terror police swooped there yesterday.
Neighbour Pat Hodge, 59, said: 'My wife and I have sat outside in the communal garden with him in the summer and had ice lollies.
'He seems like a nice chap. Sometimes his family come down from Edinburgh, I think it's his brother and two nephews.
'They're all really lovely to talk to. They're obviously Arabic but the kids speak with perfect Scottish accents.
'Sometimes he and his friends go out in the garden with their prayer mats and shisha pipes. I did think it was a bit strange that whenever I leave the house in the early hours of the morning, he's always up with his friends.
'His lights are on all night, every night, and often there are three or four of them in there together.
'Sometimes I wave if I'm walking past the window. They seem to play video games together.
'The other strange thing is that he's got hardly any furniture in his house. He sleeps on a mat and sits on the floor most of the time. It's frightening to think we've welcomed him to the neighbourhood.'
Another neighbour, Bob Farwell, said: 'He's a nice guy. His brother used to visit from Scotland and they'd sit outside on the grass.
'He used to have loads of people over at 3 or 4 in the morning and have the curtains closed.
'He kept himself to himself but would say hello to me.
'He'd come out for a smoke – he'd never smoke in the flat and he seemed all right.
'I heard a load of noise at midnight and came out and there were loads of police outside.'
It comes as a man was caught on camera an hour-a-half before the Parsons Green bombing carrying a Lidl bag as he left the Joneses' house.
CCTV footage shows a figure outside the property in Sunbury-on-Thames, Surrey, at 6.50am, just 90 minutes before a 'bucket bomb' inside a shopping bag exploded and injured 30 people.
An 18-year-old suspect, who was known to police and is believed to be an Iraqi refugee, was detained in the Port of Dover after being tracked to its departures hall before officers swooped on the house.
In the CCTV video obtained by ITV, a man dressed in a grey tracksuit keeps his head down and his face hidden from the camera as he walks quickly down the street.
The arrested teenager is thought to have been a 'problematic foster child' who was raised in Sunbury-on-Thames, Surrey, by Penelope Jones, 71, and husband Ronald, 88.
A local councillor said the teenage suspect came to the UK aged 15 after his parents died in Iraq while a friend of the Joneses said the man's biological family did not agree with him moving in with Christian foster parents.
The couple's home was raided by armed officers on Saturday and a neighbour claiming a bomb had been found, although Scotland Yard quashed reports that 15 firearms were seized, a neighbour claimed.
Following the arrests the Home Secretary Amber Rudd announced the UK terror threat level has been reduced to 'severe' — meaning intelligence chiefs no longer think an attack is imminent.
She added said it appeared the bomber was not a lone wolf but added that it was 'too early to reach any final conclusions on that'.
Read more: http://www.dailymail.co.uk/news/article-4893510/Syrian-Heathrow-home-raided-Parsons-Green.html#ixzz4t4Nqu9yh
Follow us: @MailOnline on Twitter | DailyMail on Facebook