This was no accident:
Paul Weston: Man with no name released by police. Odd not to name him, no?
Mass panic after a car accident. Is this really a country that is "carrying on as normal"?
It is still unclear why a car crashed into pedestrians in west London, but people at the scene have reported panic and confusion.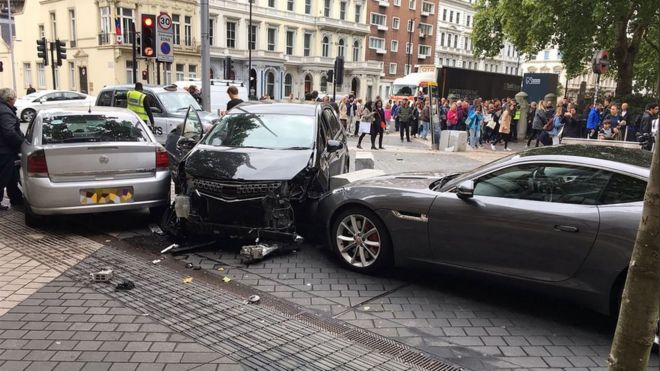 A man arrested following a crash outside London's Natural History Museum has been released under investigation, police said.
The 47-year-old had been questioned on suspicion of dangerous driving.
Eleven people suffered non-life threatening injuries in the incident, involving a Black Toyota Prius, in South Kensington on Saturday.
The Metropolitan Police said it was not "terrorist-related" and is appealing for witnesses.
Real unanswered questions about the Las Vegas massacre, NOT conspiracy theories:
The only people celebrating the Las Vegas massacre were far-left nutjobs and CBS executives.
Room service & valet receipts both show Paddock was in the hotel BEFORE official check in date. Very bizarre.  Valet Entries Prove Paddock Checked In 3 Days Before Date Given by Authorities –