Police Officer: Almost All Serious Crime Committed By Migrants
Migrants are to blame for the vast majority of serious crime in Sweden causing the police force to become overloaded, a detective has said.
In an exasperated rant in Swedish on Facebook the officer, Peter Springare, conceded it was not politically correct to say so, but nearly all the serious crime cases he had dealt with over the past week involved migrants – and that the situation had been ongoing for the last decade or more.
Describing his week, he posted: "Here we go; this is what I've handled from Monday-Friday this week: rape, rape, robbery, aggravated assault, rape-assault and rape, extortion, blackmail, assault, violence against police, threats to police, drug crime, drugs, crime, felony, attempted murder, Rape again, extortion again and ill-treatment.
"Suspected perpetrators; Ali Mohammed, Mahmod, Mohammed, Mohammed Ali, again, again…..
Swedish Lawyer: Majority of Rape Suspects In Cases Are Muslims Migrants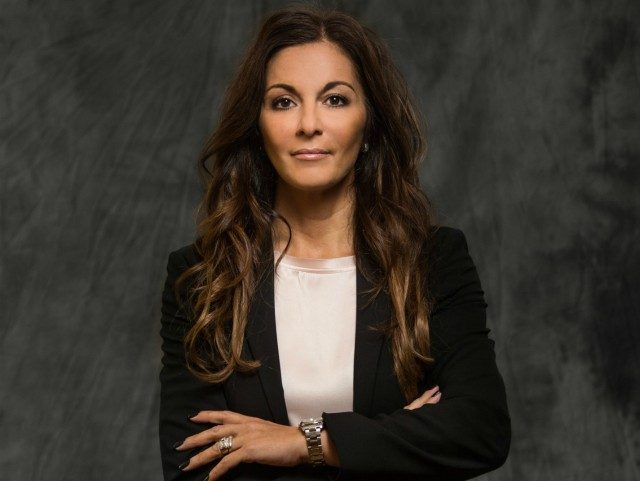 Swedish lawyer Elisabeth Fritz claims that in the majority of rape cases she has had to work on the suspects have been individuals from migrant backgrounds and has called on the government to "lift the lid" on the issue.
Ms Fritz took the unusual step of writing about the issue on her Instagram account, and posted a picture of herself having just come from a district court in the Swedish capital of Stockholm.
She wrote, "The rape reports are increasing and at my desk and I have many rapes and group violence. The majority of the suspects I meet in these cases have a foreign background."
She then claimed that her colleague contacted the  Swedish National Council for Crime Prevention (Brå) to examine the national statistics on migrant crime. "Brå also has no number, because such statistics do not exist," she said.
"If we are to work preventively and stop rape it's time to find out how the perpetrator looks. We must take the matter seriously and dare to lift the lid. How else will we fight these terrible and tough rapes committed to all victims? It is the perpetrator that is the problem. I will proceed with the question because this is NOT acceptable" she added.
Ms Fritz is just the latest Swede involved in the justice system to blow the whistle on the extent of migrant crime in the country. Earlier this year Swedish police officer Peter Springare caused a national uproar when he claimed that the majority of criminals he dealt with were migrants.
Springare was initially threatened with charges of hate speech and investigated by the police but the charges were later dropped and he was offered a column in the Swedish newspaper Nyheter Idag. The reasoning for offering him a column was so that the paper, rather than Springare would be responsible for the content of his writing and will give him protection from prosecution.
Shortly after Springare blew the whistle on the problem he was backed up by criminology professor Leif GW Persson who said, "Yes, I have made the same observation," and added, "anyone with eyes to see can know who is doing these kinds of actions."
Sweden just got its first tax-funded harem, states Tino Sanandaji, who is a Swedish National Economist and author.
The Swedish refugee policy continues to create headlines internationally. The reason is not, as it is sometimes said, that other countries intentionally try to smear Sweden, but in many cases the country's policy differs from the norm – both in comparison with other countries and with Sweden's history.
As the case recently reported on, where a newly arrived refugee family consisting of a 57-year-old Syrian man, his three wives and 16 children received three expensive properties Nacka, a rich municipality in the county of Stockholm. The municipality bought three rental apartments to the man and his harem, and since the apartments are located in one of Sweden's most exclusive residential areas, the purchase price totaled to SEK 14 million. The unusual family constellation also gets about SEK 100,000 ($12,300) a month in total contributions and benefits.
Nacka municipality defends these expensive solutions with that the government is forcing them to accept refugees and that there is a housing shortage. However, the sense of justice is put to the test, and many people are also provoked by the municipalities outbidding their own citizens in the housing market. And that a polygamous immigrant man is awarded several apartments in a luxury area that ordinary people only can dream about.
It may be surprising that Sweden allows polygamy marriages, even though polygamy is illegal in the country, but such are the rules when the marriages have been entered into in other countries, before the migration. Today there are about 300 polygamous families officially registered by the Swedish Tax Agency, and in addition, according to media reports, around 130 child marriages. That taxpayers are forced to accept and, moreover, fund polygamy and child marriages, is one of the reasons why the Swedish refugee policy continues to create headlines internationally.
READ: Syrian man with three wives got three homes – elderly Swede referred to the street

READ: Swedish feminist: – Why is it so bad that a Muslim man has three wives?