A$$hole of the Month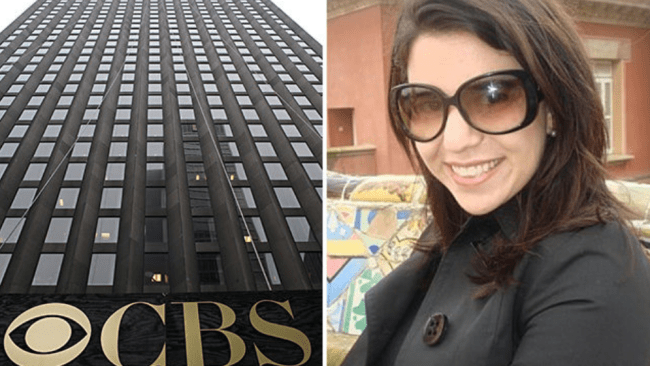 Former CBS employee Hayley Geftman-Gold
"COUNTRY MUSIC FANS OFTEN ARE REPUBLICAN GUN TOTERS"
Tim Blair, The Daily Telegraph
A CBS lawyer has been fired after declaring she had no sympathy for the victims of the Vegas attack.
Brooklyn-based Hayley Geftman-Gold was removed from her job within hours of sharing her vile views on Facebook:
CBS fired a company executive Monday after she criticized some victims of the Las Vegas mass shooting as "Republican gun toters" who did not deserve sympathy.
Her unedited line: "I'm actually not even sympathetic bc country music fans often are Republican gun toters."
Hayley Geftman-Gold, who was a vice president and senior legal counsel at CBS in New York, also wrote on Facebook that she had no hope that Republicans — whom she called "Repugs" — would ever take action and "do the right thing" if they didn't do anything when children were murdered, an apparent reference to the Sandy Hook shootings that left 28 people dead, including 20 children killed inside their elementary school.
That explains Chicago's death toll, then. It's all those inner-city Hank Williams fans.
Geftman-Gold, who had been with CBS for a year, said that she "sincerely regrets" her "indefensible" and "shameful" post, and is "deeply sorry for diminishing the significance of every life affected" by the gunman's terrorism, according to Fox News.
Interestingly, Bernie Sanders was sometimes criticised last year for his relatively liberal record on gun control.
UPDATE: "CNN's Jeff Zeleny inexplicably pointed out Monday after the Las Vegas shooting that many country music fans are likely Trump supporters."
More of the global outbreak of mental illness? "US Officials: No evidence Las Vegas shooter tied to militant group," Reuters, October 2, 2017:  BY
JIHAD WATCH
.
Dems (mainly
#
Hillary
) jump on the gun control and 'silencer' debate just hours after the Las Vegas massacre. People bleeding & fighting for their lives while Hillary Clinton is foaming at the mouth attempting to politicize Las Vegas Tragedy.  
Hannity
on Dems' Gun Control Push After Tragedy:
'The Left Has No Shame'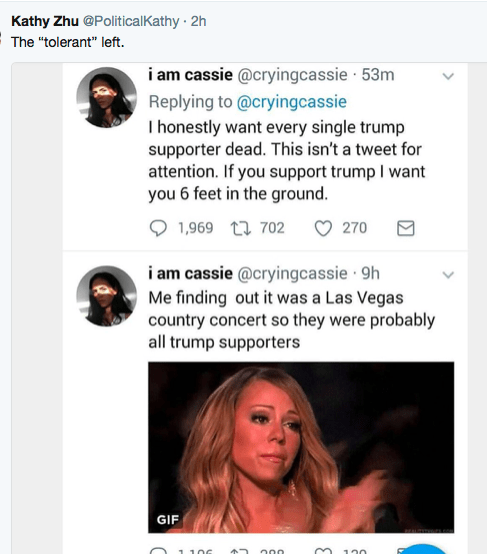 The stupid is strong in this one. Is it contagious?
The professor has made her tweet private now. Hopefully out of shame. Here it is, thanks to Vlad Tepes: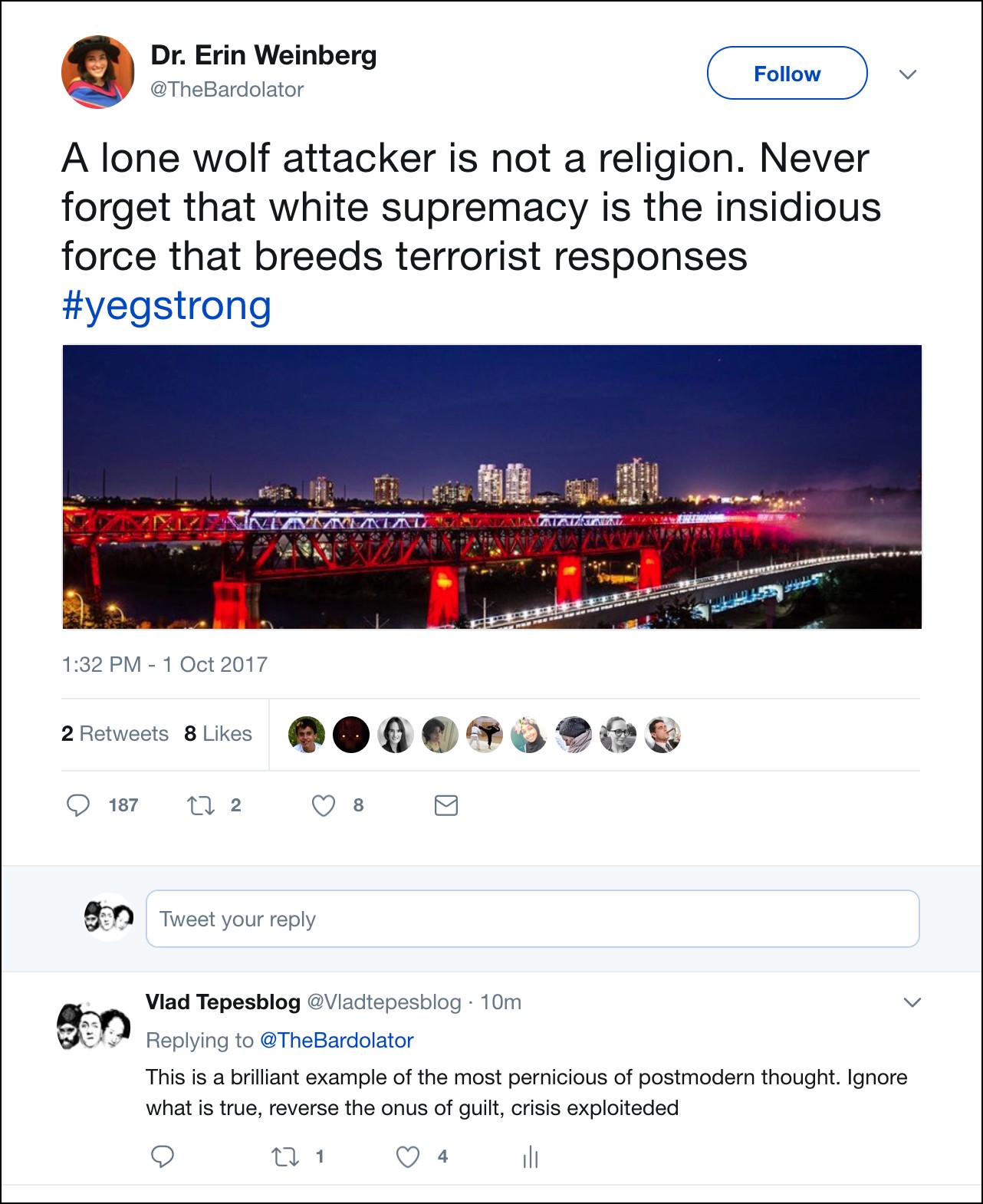 In 1 hour, @FBI says Stephen Paddock was not affiliated with ISIS but it takes them over 12 months to determine whether Trump is paid by Putin.
– 59 Dead, 527 to Hospital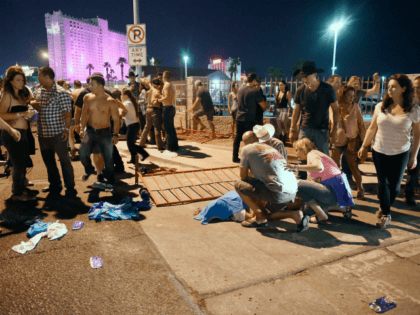 The shooting site overlooked by the Mandalay Bay casino
50 PLUS DEAD IN VEGAS; KILLER NAMED; AUSTRALIAN LINK
ISLAMIC STATE CLAIMS RESPONSIBILITY FOR LAS VEGAS SHOOTING
64-year-old Stephen Paddock has been identified as the Las Vegas mass killer following the deadliest shooting attack in modern US history.
Further from the Daily Telegraph:
The lone gunman opened fire at the open-air Route 91 festival, unloading hundreds of rounds of ammunition from a room high up at the Mandalay Bay casino complex.
Witnesses say the shots appeared to come from a balcony on the adjoining casino, aimed at the crowd of 30,000 people on the ground below.
Las Vegas Sheriff Joe Lombardo confirmed Paddock, described as a "local", was killed in a standoff with police. He was described as a Las Vegas resident living in a local retirement community.
To say the least, based on early information Paddock seems to fall far outside the usual profile of a crazed gunman.
He opened fire from the 32nd floor of the Mandalay Bay casino. Police used explosives to blast their way into the room where he was "engaged" …
Las Vegas Metropolitan Police Department undersherriff Kevin McMahill confirmed that Paddock had died from a self-inflicted gunshot wound just as police made entry to the room. They also revealed the shooter had hoarded weapons in his hotel room, including eight guns.
Paddock's partner, 62-year-old Marilou Danley, holds an Australian passport and previously lived on the Gold Coast. She has since been located by police and cleared of involvement in the shooting:
A former Gold Coast woman named as a person of interest in the Mandalay Bay massacre was found last night by the FBI …
Friends tonight confirmed Danley had lived on the Gold Coast for more than a decade and was married to an Australian man – who had since died – before moving to the US about 20 years ago.
It soon emerged that Danley is currently outside the US:
Clark County Sheriff Joseph Lombardo … told reporters: "We have located her out of the country. She was not with him [Paddock] when he checked in [to his Mandalay Bay hotel room]. We have discovered he was using some of her identification.
"We have had conversation with her, and we believe her at this time not to be involved."
Paddock's brother has spoken to media:
"We have no idea. We're horrified. We're bewildered and our condolences go out to the victims," Eric Paddock said in a brief telephone interview with Reuters, his voice trembling. "We have no idea in the world."