60,000 people joined a nationalist march in Poland
Poland denies Islam rule & fake news CNN labels them white nationalist protesters. Pathetic way to earn a living Jeff Zucker.
Update: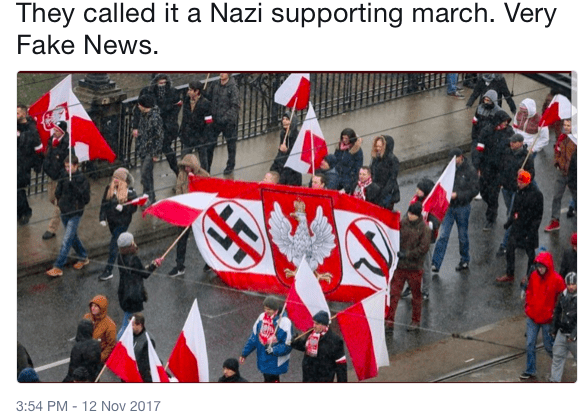 Chants included: "The whole Poland sings with us: f*** off with the refugees", "God, honour, homeland", "Not red, not rainbow but national Poland", "One nation across the borders" and "F*** Antifa".
Some reports said that amid the sea of banners, messages included: "Clean Blood", "Europe Will Be White" and "Pray for Islamic Holocaust".
Poland has refused to take in refugees, with officials claiming that people of Muslim background are a threat to security. Fewer than one percent of the Polish population is Muslim.
The event, also attended by citizens of neighbouring countries, sent the world a clear anti-European Union, anti-liberal and anti-Islam message, although many participants – including organisers – claimed that the march was peaceful and patriotic.
Warsaw, Poland (CNN)Tens of thousands of nationalist protesters disrupted Poland's independence day events Saturday, waving flags and burning flares as they marched down the streets of Warsaw.
Demonstrators carried banners that read "White Europe, Europe must be white," and "Pray for an Islamic Holocaust."
Some wore masks and waved red and white Polish flags, chanting "Death to enemies of the homeland," and "Catholic Poland, not secular."
Police estimate that 60,000 people took part in the nationalist demonstration. While the vast majority were Poles, other protesters came from all over Europe.
One of the lead organizations behind the nationalists march is the National Radical Camp, which has previously taken to the streets to protest against Muslim immigration,gay rights, the EU and anything it considers undermines Polish Catholic values.
While support for the group remains small, its critics argue that the Polish government, which has struck a nationalistic tone and linked immigrants to crime and disease, has fostered an atmosphere of intolerance and xenophobia that has emboldened it.
Earlier on Saturday, the Polish capital had seen a far smaller demonstration by groups condemning the protesters' hijacking of Polish independence day, which falls on November 11.
The day celebrates the re-birth of Poland in November 1918, 123 years after the Prussian, Habsburg and Russian empires carved up Poland among themselves and erased it from the map of Europe.
But in the past few years, the holiday has been overshadowed by the far-right march and fears of violence.
Polish President Andrzej Duda led the formal celebrations of Polish independence day in central Warsaw. After laying a wreath at the tomb of the unknown soldier, he told the crowd to remember the price of freedom and independence.
.
In other news: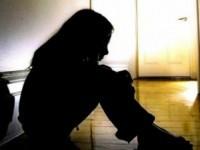 Mohammedans follow their prophet. He raped and enslaved infidel women. He is the perfect example for all mankind, for all time….