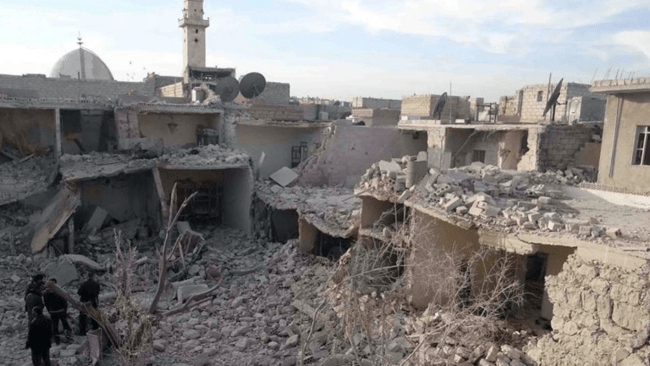 A touch of climate change might actually do Syria some good
You know, Syria might just have bigger problems than what the weather might be like hundreds of years from now.
But that doesn't mean they can't dream of surviving that long:
Syria has decided to sign the Paris agreement on climate change, the world's final functioning state to do so. The surprise decision, taken amid a brutal civil war in the country, will leave the US as the only country outside the agreement if it follows through on President Donald Trump's vow to leave.
Syria's decision brings to 197 the number of nations signed up to the landmark 2015 pact on global warming, the first in more than 20 years of UN negotiations to bind both developed and developing countries to a clear limit on temperature rises …
Syria's decision was largely symbolic, given the country's disarray, and follows a similar announcement before the Bonn talks by the only other holdout on the Paris accord, Nicaragua.
Every nation's Paris support is symbolic. The US would be right to get the hell out. So would Australia, for that matter.