Germany's Brandenburg Gate in 1939 vs. 2017.
Happy Hanukkah!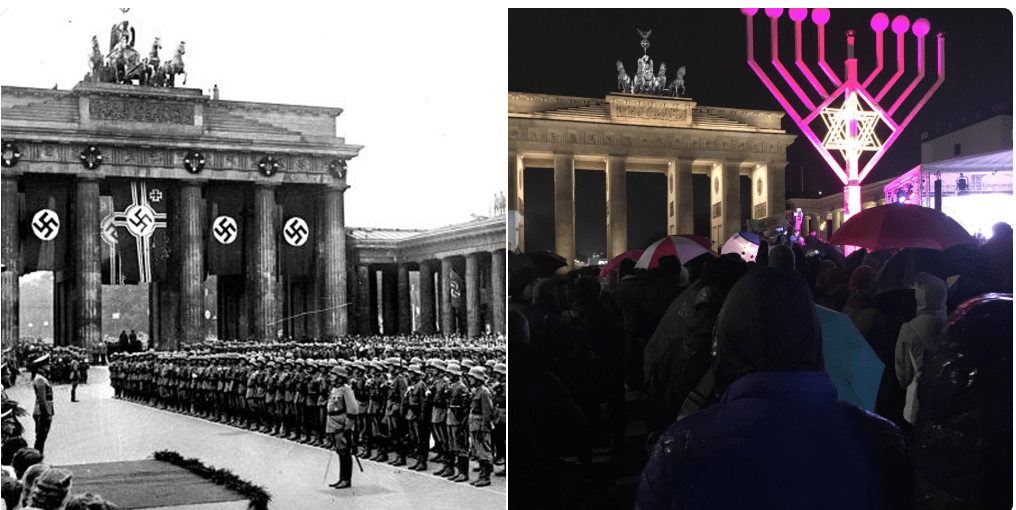 A year on, Merkel will finally meet families of Berlin attack victims. Well, she's busy. Destroying a continent is time-consuming.
Merkel visits Berlin market one year on from attack – and FINALLY agrees to meet families
GERMAN Chancellor Angela Merkel has visited the Christmas market at Breitscheidplatz, one year on from the deadly terror attack there which left 12 dead.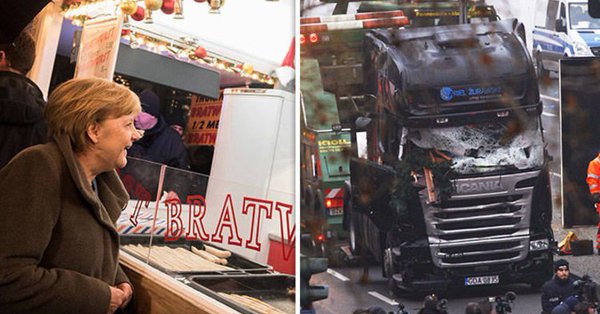 In December last year an Islamic extremist hijacked a truck and ploughed into shoppers, killing 12 and injuring 56.Families of the victims have repeatedly criticised Mrs Merkel for not acknowledging their grief in the year since the attack.This week she finally said she will hold her face-to-face meetings with relatives of those killed in the attack. 
Polish Foreign Minister Witold Waszczykowski has said his country is welcoming migrants from its poor and conflict-stricken European neighbours,…
– News Bison
If that happens, the lights will go out all over Europe. The light of Islam is the fire of hell.