Don't play role of Allah, Johor Islamic council advisor warns Muslims
The act of Muslims labeling one another as infidels is an extremist attitude, said Johor Islamic Religious Council advisor Datuk Nooh Gadut.
….if the values of wasatiyyah were not practiced, it would continue to tarnish the image of Islam in the eyes of the world and non-Muslim societies and would actively promote Islamophobia.
Dr Mahathir misunderstands Islam: says 'don't force Islam on the public'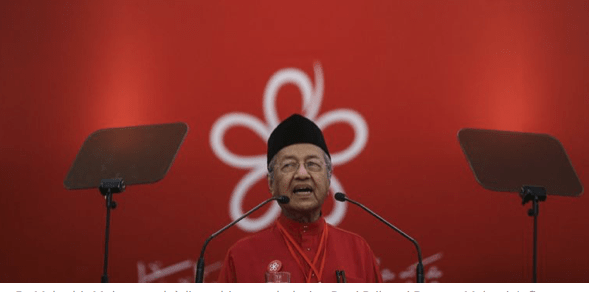 "The freedom of religion is the right of the people. Don't intrude on this and force anybody," the PPBM chairman said.
"For Muslims, this coercion is forbidden. This was said many times in the Quran. To us our religion, and to them theirs."
Really. Is he telling us he never heard of the concept of abrogation?  And how would he interpret sura 9:29?
[9.29] Fight those who do not believe in Allah, nor in the latter day, nor do they prohibit what Allah and His Apostle have prohibited, nor follow the religion of truth, out of those who have been given the Book, until they pay the tax in acknowledgment of superiority and they are in a state of subjection.