Angela Merkel and the rest of the progressives running Germany imported over 1 million "refugees" in 2015. The floodgates remain mostly open, with hundreds of thousand per year flooding in from the Third World to avail themselves of Germany's lavishly generous welfare state. But at least we are starting to see some assimilation.
No, the Muslims aren't assimilating. That is very much against their religion. Assimilating leads to honor killing by relatives. It is Germans who are assimilating into Islam — with the help of systematic indoctrination:
Germans who do not want their culture to be extinguished have only a matter of a few years to save it, if it is not too late already. Barring a miracle, the demographic changes that have been set in motion will soon replace their country with an Islamic state at the heart of Europe.
UK: Police Hunt Down Facebook Users Who Made 'Offensive' Comments About Muslim Grooming Gangs Online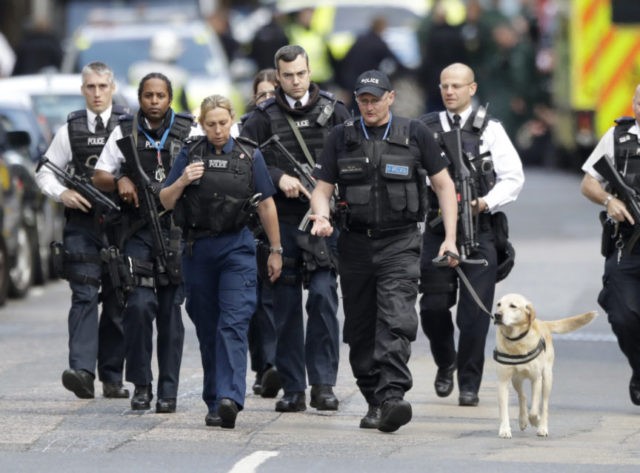 Northumbria Police have warned that "offensive" comments on the Internet will not be tolerated, tracking down users who made "potentially criminal" posts on social media about grooming gangs.
The force launched an investigation into comments left on its Facebook page in response to articles about the Operation Shelter scandal, in which young white British girls in were groomed, sexually abused and trafficked by mostly Muslim men of South Asian descent in Newcastle.
Officers made a review of every comment on the page after a member of the public complained that a number of posts referred to the race and religion of the 18 people convicted following the operation.
ChronicleLive reports that police recorded two cases of racially aggravated public order offences among responses to the news articles on Facebook, and have now tracked down six people responsible for posts "deemed to be offensive and potentially criminal".
A spokesman from Northumbria Police said: "As a result of a complaint, we can confirm we looked into a number of comments posted on the force's Facebook page.
"Following an investigation, which has now concluded, we spoke to two males as voluntary attenders and visited a further four people in their homes, and provided them with words of advice.
"All expressed their remorse and stated that the intention of their comments was not to cause concern or to be offensive and have acknowledged the words of advice provided."
The spokesman added: "We would also like to take this opportunity to remind people using social media that they should do so responsibly and ensure they do not post anything which could be considered offensive."
Campaigners and MPs had demanded that the crimes of groomers who target white girls be treated as "racially aggravated", urging Britain's Attorney-General to review the Newcastle gang members' sentences after claims that the racist nature of the crimes was not reflected in their punishment.
But despite the abuse having been labeled "profoundly racist" by former director of public prosecutions Lord MacDonald, members of the grooming gang escaped the harsher sentences which accompany racially motivated crimes, with Judge Penny Moreland claiming victims were targeted "not because of their race, but because they were young, impressionable, naive and vulnerable".