"I'm an American— I'm not running and hiding. I would like to be armed and at least have a fighting chance." 
Condi clueless as ever: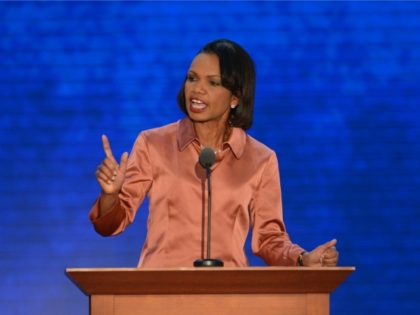 This guy is dumb:
Michael Moore here demonstrates that he knows nothing about either the NRA or the Islamic State (ISIS).
"Michael Moore: NRA is Worse than ISIS," by Jerome Hudson, Breitbart,
Need proof that Maajid is a Mohammedan agitprop?
"Britain Must Take Responsibility For The Jihadi Beatles, Insists Maajid Nawaz," LBC, February 13, 2018:
Maajid Nawaz insisted the so-called "Jihadi Beatles" should be tried in Britain rather than Syria… because they are British….
Maajid Nawaz works for the Quilliam Foundation. The QF's  one & only purpose in the UK is to make Britain islamic.
Upate:
CNN commentator Van Jones claimed Thursday that a "whole generation of young people" now sees the National Rifle Association (NRA) as the KKK because of the NRA's "destructive role" in the debate on gun control.
Whoever offers this Obamunist a soapbox is complicit.
Well at least the gun debate isn't getting hyperbolic.
In other news from the Religion of Peace: