Esteemed countermoonbat Katie Hopkins brings us up to date regarding the ghastly situation in Europe under Islamic invasion, and issues a dire warning to America:
Once progressives succeed at making Europeans a minority in Western Europe, the ethnic cleansing will go into overdrive. Refer to South Africa to see what lies ahead.
Small wonder European governments don't acknowledge the natural right to bear arms. The murder of Europe will keep getting uglier.  (Moonbattery)
White Genocide Project:
Angela Merkel and the EU's Budget and Human Rights Commissioner say European funding must be linked to the number of migrants member-states take from Africa and Asia.
Merkel's Germany: EU Funds to Be Linked to Accepting Third World Migrants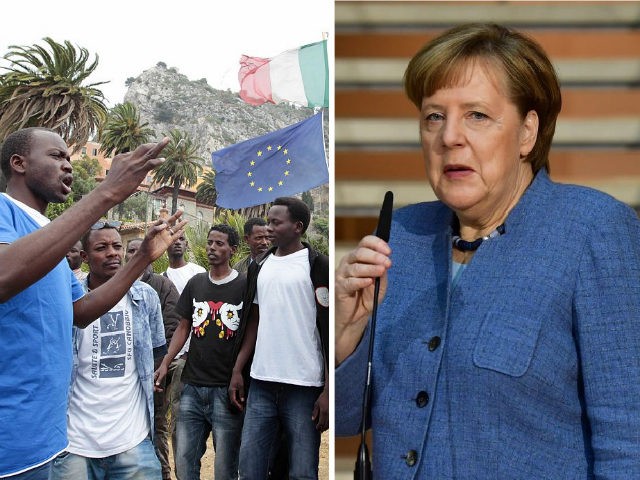 German leader Angela Merkel has called for European Union funding to be based on nations' willingness to take in third world migrants.
Speaking ahead of a Brussels summit with other leaders of EU nations, the German Chancellor said fighting for "shared European values" should be at the heart of the bloc's spending decisions.
"Solidarity cannot be a one-way street," she insisted in the Bundestag. (But the import of African savages most certainly is a one way street.)
Austria's Kurz Slams Merkel for Linking EU Funding to Migrant Quotas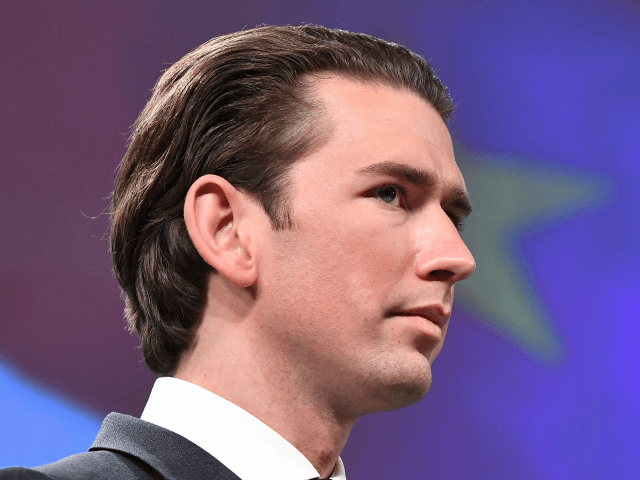 Austrian Chancellor Sebastian Kurz has opposed German Chancellor Angela Merkel's proposal to link European Union funding to migrant quotas, arguing for stronger borders instead of migrant redistribution.
The Austrian leader slammed Mrs Merkel, saying that while in principle he understands the conditions for European Union aid, "I would just ask, not only to constantly focus on refugees," Die Welt reports.
Kurz argued that the main focus of the EU should be to strengthen the external borders of the political bloc to stop illegal mass migration, rather than just look at redistributing migrants once they enter.
Muslim Leader: Islamic State Jihadists Leaving Middle East for Philippines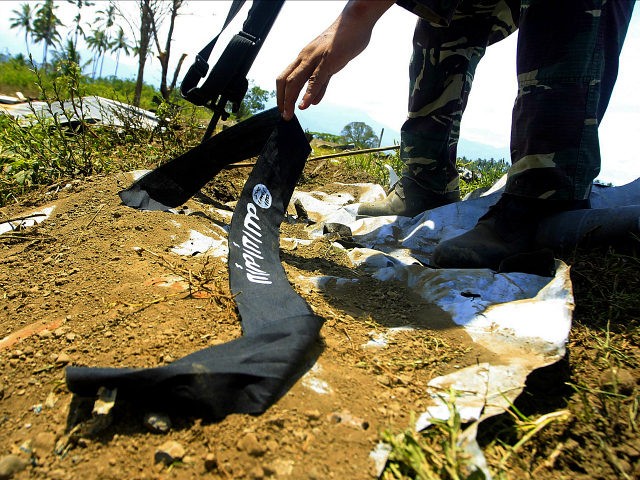 Islamic State (ISIS/ISIL)-linked foreign fighters from Indonesia, Malaysia, and other predominantly Muslim countries are traveling to Christian-majority Philippines to join the terrorist group's Southeast Asia wing.
The Middle East, home to the original ISIS "caliphate," has become inhospitable for the group following the liberation of Raqqa, Syria, and Mosul, Iraq, at the hands of U.S.-backed troops and local forces.
"Based on our own intelligence information, foreign fighters who were displaced from the Middle East continued to enter into our porous borders and may be planning to take two southern cities — Iligan and Cotabato," Ebrahim Murad, the chief of the Moro Islamic Liberation Front (MILF), told Reuters.
Murad's Muslim organization is a separatist group that helped the Filipino government fight against ISIS-affiliated fighters in the region after reaching a peace pact with Manila in exchange for autonomy that Philippine President Rodrigo Duterte's administration implemented.
Mustards of Oz
The young man at the centre of a shocking late night cruise ship brawl which led to his family and friends being kicked off the boat can be identified.
.
The fake news Daily Mail calls this dog a "teenager", go figure!
Family and friends thrown off the Carnival Legend cruise ship can be identified
Michael Zakhour was man seen at the centre of the brawl captured on video
Zakhour, family members and friends were kicked off the vessel on Friday …