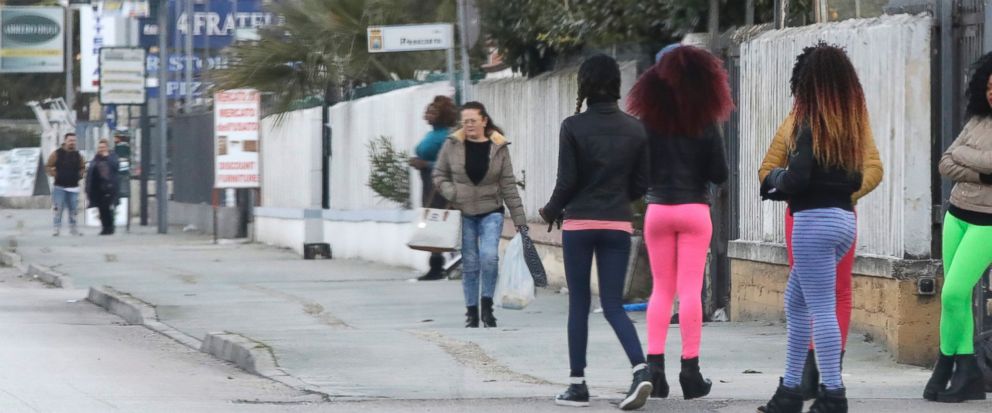 Working along roadsides and secondary highways in cities big and small, they are a haunting reminder that while Italy has been successful in curbing immigration from Libya, it has largely failed to help a fraction of the migrants trafficked as sex slaves. (ABC News)
Spare me the bleeding hearts BS. Italy has not failed. Italy has no obligation to help  Africans. Period. These people are not victims, they are all perpetrators. African prostitutes are all over Europe and Asia these days. If they were back in Africa they would do exactly the same.
 African Savages Terrorise the People of Florence:
Tommy Robinson Attacked by African Savages in Italy, Fights Back:
More:
Anti-Fascists Bomb Far-Right Party Headquarters as Tensions Rise After Italy Election
Refugees Muslim Women in the Netherlands Don't Want to Return To Islamistan  Because They Are "Too Westernised"
Three female refugees want to avoid deportation by telling the Dutch court they are "too westernised" to return. The women from Afghanistan and Somalia think their lives are in danger because they no longer live in accordance with the standards for women in their home countries.
Today the women will appear before the highest Dutch administrative court where they will try to avoid deportation to their home countries. They claim their lives could be in danger because they accepted the 'unacceptable' Western standards for women.