Rome on high alert for Easter after series of terrorism raids and arrests by Italian police
Thanks to BCF
Rome is on a state of high alert for Easter, with thousands of troops and police deployed to boost security in the capital after a series of arrests of alleged Islamist extremists raised fears of an attack. The Islamic State has repeatedly identified the Vatican, the crucible of Western Christianity, as a potential target in its propaganda and has boasted of wanting to plant the black flag of the caliphate on top of St Peter's Basilica.
Pauline Hanson asked question time in the senate to ask for reasons why Australia's government financially supports the United Nations Relief and Works Agency for Palestine Refugees in the Near East in financing Palestinians given their anti-Jewishactivities and funding the families of terrorists.
Vehicle Jihad in France
France: Muslim tries to run over soldiers while screaming 'Allahuakbar', –"reason remains unclear"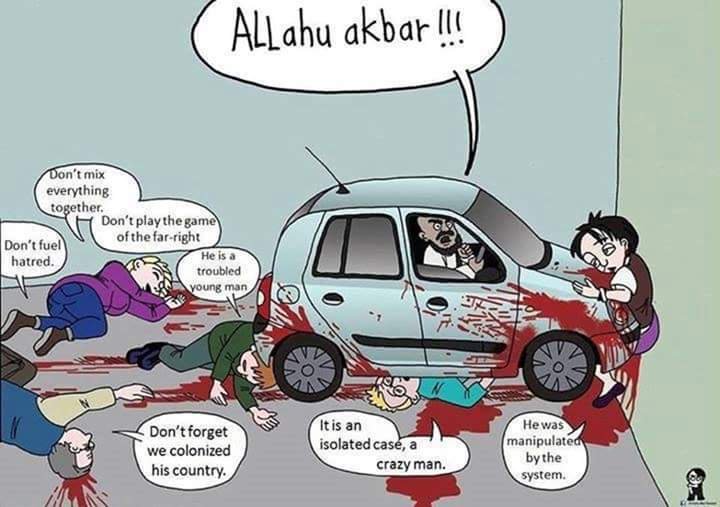 VARCES-ALLIÈRES-ET-RISSET, France: A man driving a car with fake licence plates tried to ram a group of soldiers out jogging in southeast France on Thursday, security sources told AFP, sparking fears of a new attempted attack as the country mourns the victims of an Islamist shooting spree last week.
Speaking French and Arabic, the man first threatened a group of soldiers at around 8 am (0600 GMT) in Varces-Allieres-et-Risset, near Grenoble, and then tried to run down another group returning to their barracks from a jog, the sources added.
UK: Islamization Full Speed Ahead
This is how Islamization occurs and is made permanent: Other schools will think carefully of the risks before they even attempt to "limit the Islamization process".
It is virtually impossible for "Islamophobia" to be "underreported" in London. The UK is nothing, if not clinically obsessed with "Islamophobia". In 2016, London mayor Sadiq Khan's Office for Policing and Crime announced it was spending £1.7 million taxpayer money policing speech online.
British police have even been taking lessons about Islam and "Islamophobia" from radical Islamist groups such as Mend. One of the most active Mend figures, Azad Ali, has said that he has "love" for Anwar Al-Awlaki, an influential US-born Islamic terrorist, who was killed by a US drone strike in Yemen in 2011.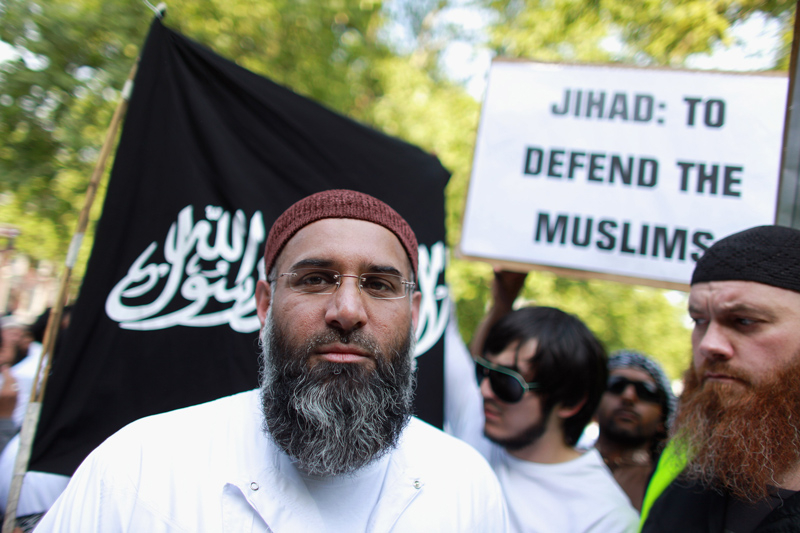 The UK is accelerating its Islamization at an ever-increasing speed. The desire of the British establishment to submit to Islam appears to be overwhelming.
In a recent report, the Henry Jackson society exposed how the UK used taxpayer funds to support Islamist charities working against British society to the tune of more than six million pounds in 2017 alone. According to the report, "As the case studies in this report are illustrative rather than comprehensive, it is likely that this sum represents only the tip of the iceberg". The report concludes, "Until more comprehensive action is taken, a network of Islamist extremists operating in the UK will continue to use charities and taxpayer money to fund the spread of divisive, illiberal and intolerant views within our communities".
Continue Reading Article