Horrors of Britain's 'worst ever' grooming scandal revealed with up to 1000 kids drugged and abused
Erica Doyle Higgins News.com.au The Sun March 12 2018
The taxidriver first targeted Lucy in 1997 before she gave birth to his child when she was just 14. He then set her home on fire, and killed her family, according to reports. The horrors of Britain's "worst ever" child grooming scandal have been revealed after up to 1000 kids were drugged and abused in a British town, it has been reported.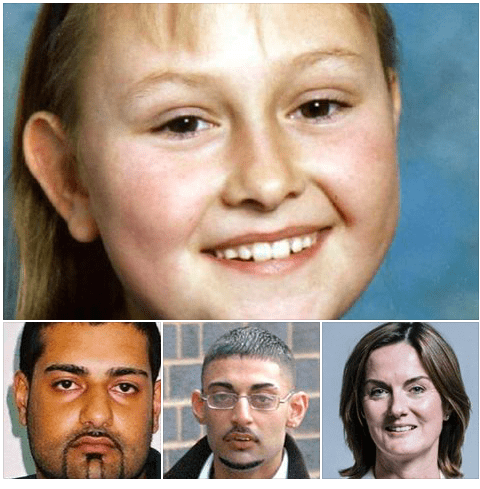 Dino Nocivelli, a specialist child abuse solicitor, said: "These children were treated as sexual commodities by men who inflicted despicable acts of abuse. The survivors deserve an inquiry. They need to know how abuse took place for so long and why so many perpetrators have never been brought to justice."
The answer is simple. The British Left created an atmosphere in which it was considered "racist" and "Islamophobic" to call attention to these crimes, since their perpetrators were Muslims. The British Left has such power over the public sphere in Britain that it successfully cowed and intimidated the law enforcement establishment into keeping quiet and doing nothing about these crimes, knowing it would be career suicide to do something so "Islamophobic" as to prosecute them.
So these cowardly police officials allowed thousands of young girls' lives to be ruined instead of challenging this evil. When the epitaph of free Britain is written, the likes of Nick Lowles and Fiyaz Mughal will emerge as the ones who destroyed Britain as a free society, with eager help from self-serving politicians such as David Cameron and Theresa May.
"'Girls must be saved from going through this hell': Call for public inquiry into Telford sex scandal as it emerges up to 1,000 children as young as 11 were drugged, beaten and raped over 40 years," by Alex Green, Mailonline, March 11, 2018  (Jihad Watch)
Back to the original article:
Sex gangs in Telford, Shropshire, "targeted and murdered" girls as young as 11 in an abuse scandal set to be even bigger than Rochdale, it is claimed.
Among the victims were Lucy Lowe, 16, who died alongside her mum and sister after her abuser Azhar Ali Mehmood, 26, set fire to their house, according to the Mirror.
The taxidriver reportedly first targeted Lucy in 1997 before she gave birth to his child when she was just 14.
He was jailed for killing the teen, along with her mum Eileen and her sister Sarah, 17 — but was never arrested or charged over sex abuse.
Another victim, who was drugged and gang-raped, said Lucy's killing was a warning to others who might speak out.
Paul Weston asks the question everyone should ask:
.
Dear @BBCNews why are you refusing to cover the Telford rape gang scandal? 90% of the British media is covering it. Is it cos they is Muslims?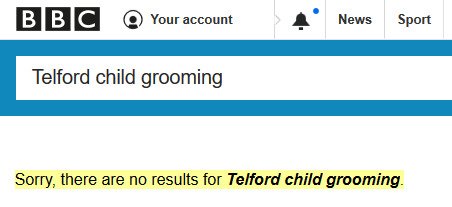 Mubarek Ali, 34, was one of seven men jailed after a 2013 police operation.
The schoolgirl, who remains anonymous, said she was driven to attempt suicide.
She told the Mirror: "I was scared my family would die like Lucy's — I thought they'd only be safe if I killed myself."
In 2002 another schoolgirl — Becky Watson, 13 — was killed in an unexplained car accident in the Shropshire town.
Despite the smash being recorded at the time as a "prank" gone wrong, it later emerged she had reportedly been abused by an Asian grooming gang since she was 11.
In tragic diary entries she is said to have told of how she was forced to "sleep around".
Her mum said she went to cops but claimed her daughter was treated "like a criminal".
Becky's pal Vicky Round is also reported to have been abused by the same group of men — who got her hooked on crack at the age of 12 and heroin by 14.
She tragically died at the age of 20 as a result of drugs and her family claim "the people who made her life hell still walk the streets".
Some of those who were finally brought to justice include seven men jailed in 2013 following Operation Chalice, a police probe into child prostitution in the Telford area.
Mubarek Ali, 34, and his brother Ahdel Ali, 27, were both jailed for sexually abusing, trafficking, and prostituting teens.
The paper alleges that some young girls were "lured from their families to be drugged, beaten and raped" in an epidemic that victims have said is ongoing.
It is also claimed that social workers knew of the abuse in the 1990s but the police took a decade to launch an investigation, council staff viewed victims as "prostitutes", and authorities failed to keep details of abusers from Asian communities for fear of "racism".
It's alleged that three people were murdered and two others died in tragedies linked to the scandal.
One girl, who was groomed and abused after her phone number was sold to paedophiles, told the paper: "I hated what was happening and my abusers made my skin crawl but I was told that if I said a word to anyone they'd come for my little sisters and tell my mum I was a prostitute.
"Night after night, I was forced to have sex with multiple men in disgusting takeaways and filthy houses.
"I must have been getting the morning after pill from a local clinic at least twice a week but no one asked any questions."
The teen also said the "worst moment" came after her 16th birthday when she was "drugged and gang raped" by five men, and days later the ringleader came to her house and said he'd burn it down if she told anyone.
A police investigation called ­Operation Chalice identified more than 100 potential victims abused between 2007 and 2009.
The probe by the paper found two predatory paedophiles began targeting girls from a local children's home in 1981.
One report commissioned by local Telford and Wrekin Council in 2013 admitted that from the late-1990s professionals "had concerns about the nature of some of the child sexual abuse cases presented to them".
But it blamed the failure to act on "understanding and learning at that time and existing procedures".
A spokesman for Telford and Wrekin Council told the paper that their approach to child sexual exploitation is now "very different from 10-20 years ago".
They said they have "learned lessons" and are constantly on the lookout for indicators of child sex abuse so they can pass information to police.
Martin Evans, Assistant Chief Constable for West Mercia Police, told the Sunday Mirror that they're boosting police numbers to tackle the "horrific offences is their number one priority … whether that offending took place today, yesterday or decades ago".
• If you or someone you know needs help, please contact Lifeline on 13 11 14 or beyondblue on 1300 224 636.
This article originally appeared in The Sun and has been republished here with permission.
1/ Lucy Lowe, 16, was killed in 2000 along with her mum and sister 'after her abuser set fire to their house'.Source:Supplied
2/ Mubarek Ali, 34, was one of seven men jailed after a 2013 police operation.Source:Supplied
3/ Ahdel Ali, 27, was jailed for abusing and trafficking kids in Telford.Source:Supplied
4/ Tory MP for Telford Lucy Allan demanded a public inquiry into the scandal.Source:Supplied