No longer in a position to inflict heavy damage on the USA, Hussein Obama has taken his community organizing act to Africa: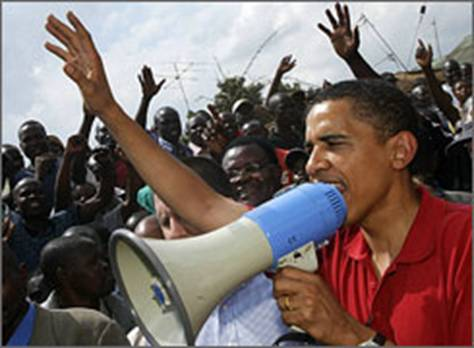 More than 200 emerging African leaders are set to be mentored by former United States of America President Hussein Obama. …
According to a statement released by The Obama Foundation, the 'Obama Foundation Leaders: Africa' project will help "develop the next generation of leaders" in Africa.
The program will provide African rabble-rousers with "the skills they need to create change," according to the statement.
The Moonbat Messiah is too late. Change already hit the Dark Continent. The former Breadbasket of Africa Rhodesia has been reduced to the starving socialist basket case Zimbabwe, and Obama's brand of politics has put South Africa into a death spiral.
True story:
Women in Sweden are NOT allowed to carry pepper-spray in case they cause harm to their rapists. (Fact not fiction)
Think before you talk:
"By criticizing Islam, what you're really saying is that you want all Muslims dead." "Well, If you weren't an imbecile, I'd ask: what do you think Islam is "really saying" by telling Muslims to "Kill the infidels wherever you find them"?
Give generously:
A Turkish-German charity will organize a campaign next week to raise awareness of the humanitarian crisis of Rohingya Muslims fleeing violence in Myanmar, the group said on Friday.
Comedy Central Attacks Paul Joseph Watson, Gets Schooled
Left-wing "comedy" is created with a simple formula. Create a strawman by moronically mischaracterizing the position of countermoonbats, then crap in your hand and throw it at the strawman. For example, Comedy Central has launched an attack on Paul Joseph Watson after obtusely refusing to grasp what he means by countermoonbattery being the new punk rock. Here he explains it again, so clearly that even Comedy Central moonbats will have a hard time not understanding: (Moonbattery)
Believe the EUSSR Ministry of Truth, or else:
EU Commission proposes new measures to tackle fake news and disinformation posing 'serious' security threat online.
Australians, Turks commemorate Anzac ancestors
Participants at memorial service for those fallen at Gallipoli express deep respect for Turkish soldiers, people
Turks and Australians in Melbourne gathered to remember the fallen Anzac troops of the Gallipoli campaign of 1915 at a memorial service on Sunday.
Multicultural Affairs Minister Robin Scott:  "There is a deep respect for Turkish soldiers and Turkish people. And there is a deep respect for Australians and New Zealanders in Turkey."
Lets call it what it is: bullshit. Cringeworthy bullshit.
Teenagers with Armenian Flag Shot at on Anniversary of Armenian Genocide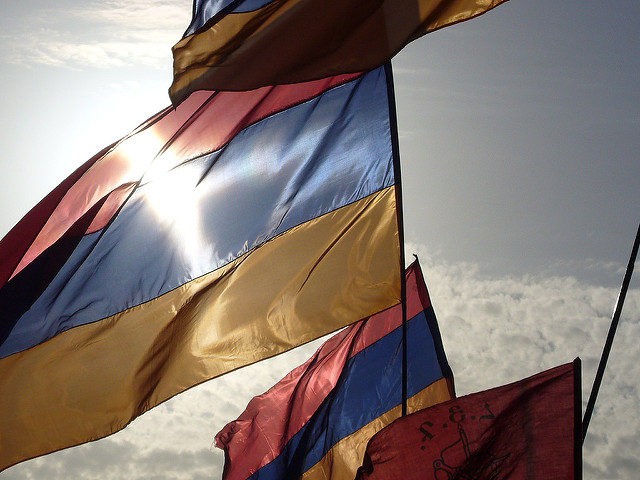 by ADELLE NAZARIAN
Two Armenian-American teenagers were allegedly shot at on Tuesday evening — the 103-year anniversary of the Armenian genocide — while driving on the 14 Freeway in Santa Clarita in what the driver claims was a hate crime.
Harry Nalbandyan, 19, said he and his 17-year-old sister Christina were on their way home from their uncle's birthday party around 11:30 p.m. when the driver of a silver Honda CRV came up behind their car, flashed its headlights, rolled down his window and started shooting at them.
According to the local CBS affiliate in Los Angeles, their truck was hit at least eight times by 45-caliber rounds that were lodged in the car's seat and head rest.