Of course, Australia can't take all the world's 23 million refugees, so why not prioritise those who are most likely to fit in economically? That saves taxpayers money in welfare, and minimises social discord.
It turns out skilled South African and English immigrants have unemployment rates of about 2 per cent, compared to a 5.6 per cent rate nationally, according to a 2014 study by the Immigration Department of arrivals between 2001 and 2011…
In related news: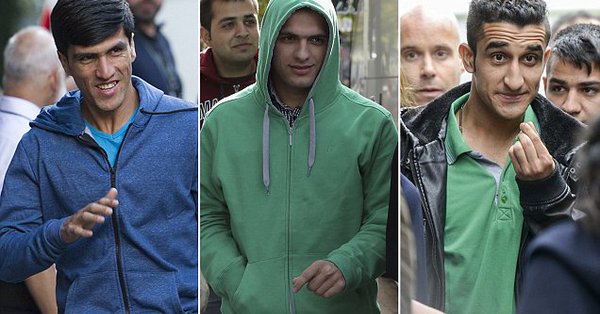 If we want immigrants with the greatest likelihood of integrating, look no further than southern and eastern Europe, it seems. Of the 31,000 immigrants from there since 2006, none is unemployed, according to estimates in the Australian Bureau of Statistics' most recent analysis of the country's migrant population. By contrast, of the 70,000 migrants from the Middle East and North Africa, 44,000 were either unemployed or not looking for work.
Of course, a bigger share of the latter had humanitarian visas. But Croatian refugees had an unemployment rate of 4 per cent, according to the 2014 department study, even lower than Chinese immigrants who hold skilled visas (6 per cent). The unemployment rates for Afghan, Iraqi and Sudanese refugees ranged between 19 and 22 per cent…
After 10 years in Australia, more than a third of refugees still can't speak English. Even more than 15 per cent of those on "family reunion" visas can't, according to the department study…
Indeed, a quarter, or 186,000 immigrants, from non-English speaking countries since 2006 haven't had a job since they arrived, and three fifths of those hadn't looked for one. For those from English-speaking countries the figures were 8 per cent, and a quarter. Overall, the unemployment rate for migrants from non-English speaking countries was 7.7 per cent in 2016 compared to and 2.1 per cent for those from the main English speaking countries.
What are we doing to ourselves?