Metropolitan Police, London Ambulance Service and London's Air Ambulance all attended
Another Vlad Tepes Video
This vehicular attack is unusual in that police are actually acknowledging that it's a terror attack. Last June, the Islamic State published a poster depicting…
JIHADWATCH.ORG
Another six young people have been stabbed overnight in London, which recently surpassed New York City for murders.
BREITBART.COM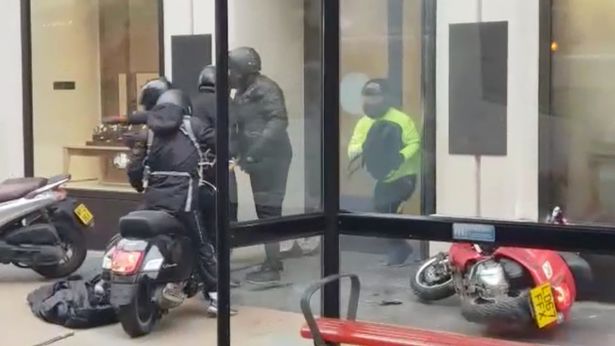 The gang were filmed in broad daylight warning off bystanders while the raid was carried out on Oxford Street in London – just weeks after another branch was targeted in similar fashion
"Isolated Incident"
Police in Bedfordshire have confirmed that an Iman is one of two people that have been injured after a shooting close to a Mosque in Luton.
The Imam was taken to hospital with minor injuries. A second man, 30, was seriously injured after being shot in the face.
The Palestinian 'Great March of Return' was covered in thick plumes of black smoke as thousands of tires were burned on Friday, in rage against Israeli control of the occupied territories, incredible drone footage has exposed.
Thousands of Palestinians flocked to the Gaza-Israeli border on Friday for the second week of the 'Great Return March' protests. While Israeli forces ordered the activists to stay at least 500 meters clear of the border, Palestinian protesters turned to burning tires in an effort to conceal their movements from the IDF
The Palestinian 'Great March of Return' was covered in thick plumes of black smoke as thousands of tires were burned on Friday, in rage against Israeli…   RT.COM