Fashion Icon Karl Lagerfeld Blasts Germany's Open Borders: 'If This Keeps Up, I'll Abandon German Citizenship'
France is no better, bro. Ze Fwench have an even bigger problem.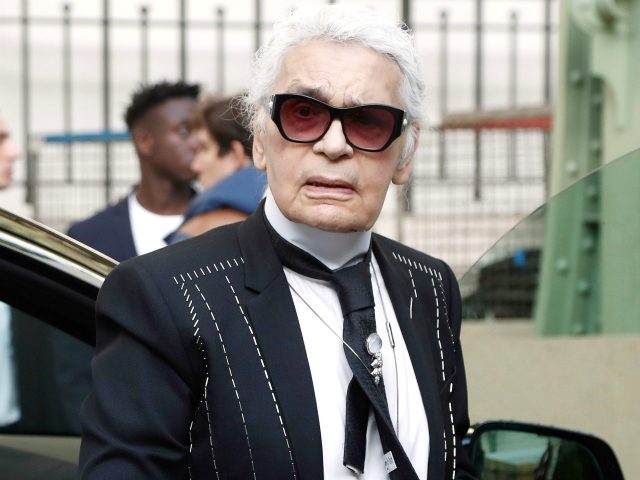 by JOHN BINDER, 10 May 2018
Chanel Creative Director Karl Lagerfeld is threatening to renounce his German citizenship if Chancellor Angela Merkel's policy of open borders continues.
Lagerfeld — who recently designed First Lady Melania Trump's custom Chanel gown for the American-French state dinner — told the French newspaper Le Point that he would consider dropping his German citizenship if Merkel keeps allowing foreign nationals to enter the country in mass numbers.
Lagerfeld said:
"Did she really need to say it was necessary to welcome one million migrants at a time when France, which casts itself as the land of human rights, pledged to take in 30,000?" Lagerfeld said.
Continued below the fold.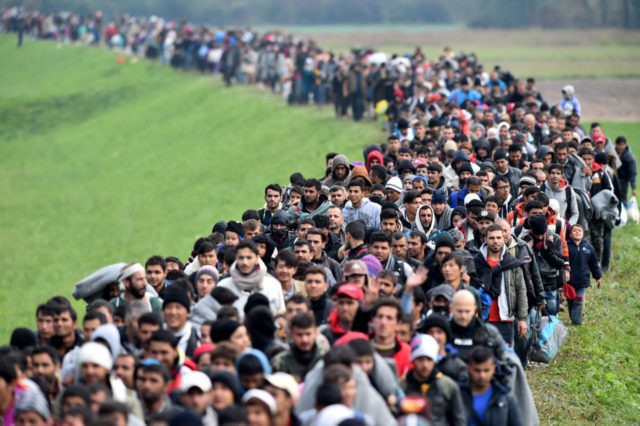 Lesbos: Europe's Migrant Barrier Nears Breaking Point
Q: They really needed a POLL to figure this out ?
A: Yes, they did, because Euro-dhimmies keep voting for socialists. Now they are going to need another poll, to try and figure out why these dimbulbs keep voting against what is in their own best interest.

"If this keeps up, I'll abandon German citizenship," he continued.
The fashion icon called Merkel a "pastor's daughter" who cannot "accept the evil that Germany carried out after 1933" and thus has attempted to make up for it by imposing a foreign population that now exceeds 11 percent in the European superpower.
Lagerfeld — whose comments fly in the face of many of his Hollywood counterparts, many of whom publicly promote open borders in America — previously blasted Merkel's open borders policy saying, "One cannot – even if there are decades between them – kill millions of Jews and then bring millions of their worst enemies in their place."