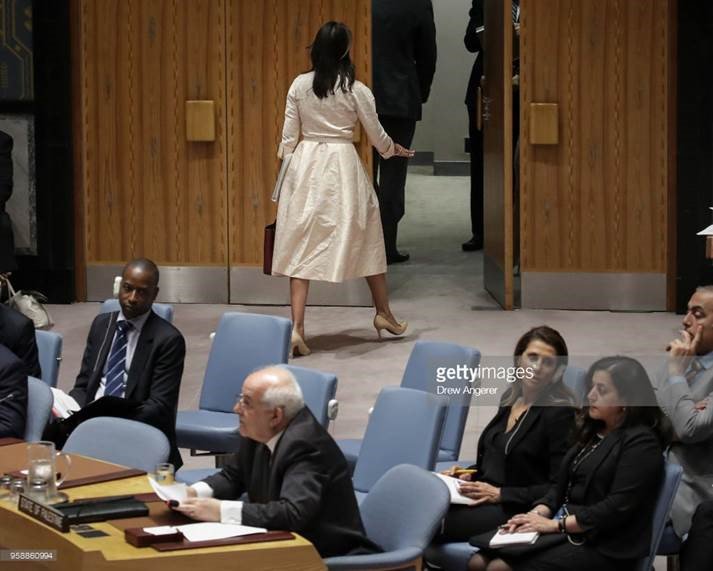 Nikki Haley is proving to be a formidable presence as the US Ambassador to the United Nations. Haley just blocked a call for an international investigation into Israel's tactics in clashes with Gaza protesters, and blamed Iran and terrorist proxies for causing the violence. She also walked out of a UN Security Council Meeting before the Palestinian Representative to the council gave his remarks. This lady means business! It's almost like President Trump is right there on her shoulder.

"No country in this chamber would act with more restraint than Israel has," US Amb. Haley says at the UN the day after at least 58 Palestinians were killed and more than 2,700 others were injured at the Gaza border.  (NBC News)
Haley then walked out of the chamber before the Palestinian representative to the council gave his remarks. "We condemn in the strongest terms this odious massacre committed by Israel occupation forces," Ambassador Riyad Mansour said.
Bishop calls "on all sides to show constraint". Pathetic.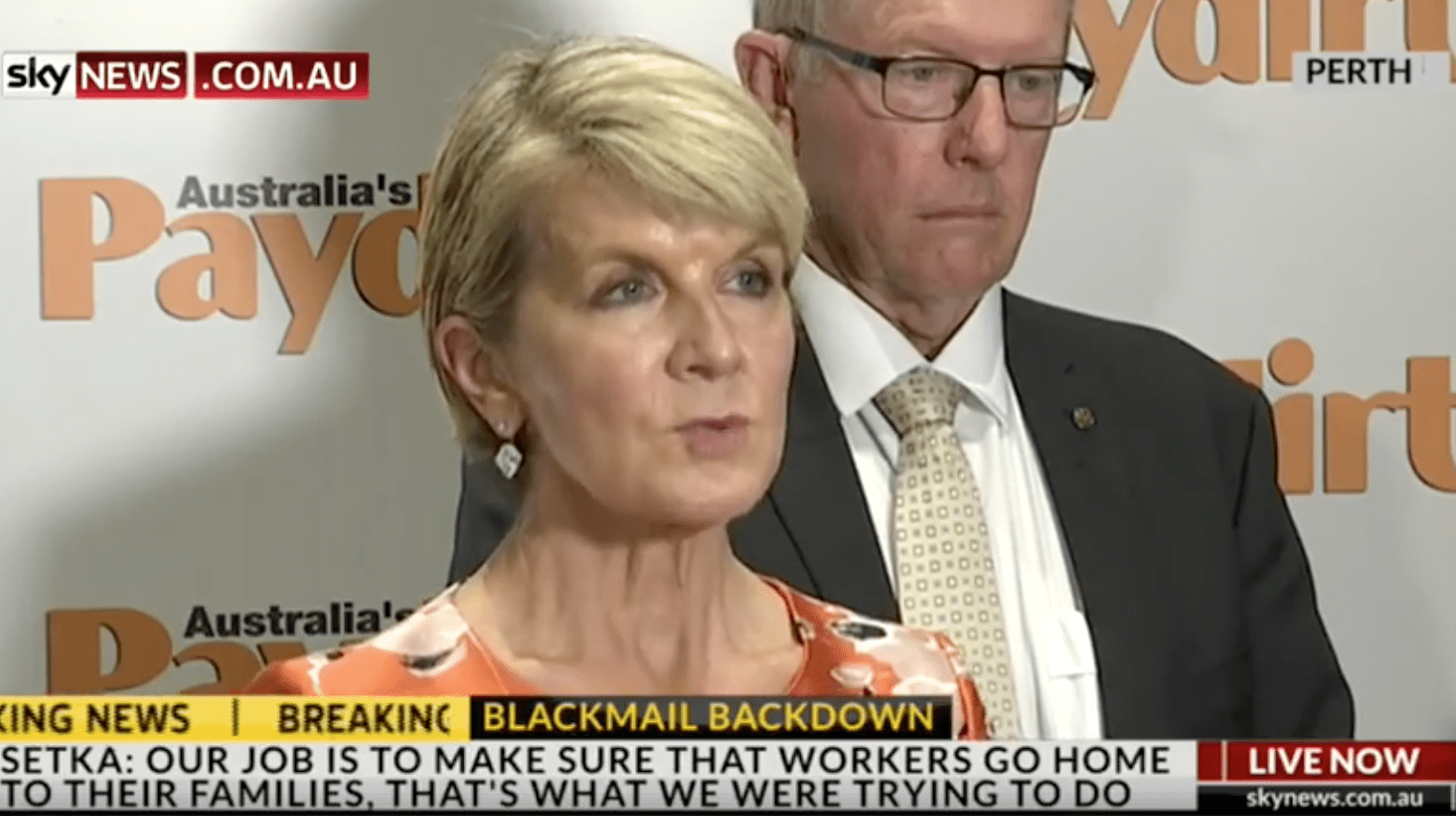 Foreign Minister Julie Bishop MP: Australia is deeply concerned at the violence in Gaza. We call on all sides to show restraint. Protesters are being incited by HAMAS to cross into Israeli territory, of which they know there will be a response.
US and Israel will drown in the ocean, says official Fatah Facebook
Abbas' Fatah posted an animated video on Facebook showing US President @realDonaldTrump and Israeli Prime Minister @netanyahu drowning in the ocean. Posted text and a sign in the video declare that "Jerusalem is the capital of Palestine"— Read more here: