Thousands of underage British rape victims would beg to differ.  But leave it to experts like Germaine Greer to downplay the achievements of Paki  rape gangs:
Most rapes don't involve any injury whatsoever. We are told it's one of the most violent crimes in the world – bulls#*t!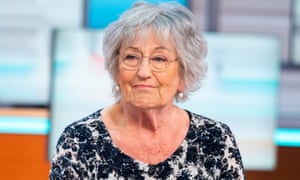 Germaine Greer has called for the lowering of punishment for rape and said society should not see it as a "spectacularly violent crime" but instead view it more as "lazy, careless and insensitive".
"Most rape is just lazy, just careless, insensitive. Every time a man rolls over on his exhausted wife and insists on enjoying his conjugal rights he is raping her. It will never end up in a court of law.
"Instead of thinking of rape as a spectacularly violent crime, and some rapes are, think about it as non consensual … that is bad sex. Sex where there is no communication, no tenderness, no mention of love."
Crawl back into your hole, Germaine. You're safe! But be careful, they might just stone you to death anyway.
Anyway,  here's a good one from a few years ago that nearly went under the radar. Fortunately, Tim Blair picked it up:
Germaine Greer struggles to understand:
I am struggling to understand a world in which the only anti-capitalist organisation is Islam and it seems the only way we can have Islam is with Sharia law.
Carry on, Germaine:
I'm an old-fashioned Marxist and I don't think books change anything.
Well, apart from books written by Marx. They changed her into an idiot.   (Tim Blair: CONVERT ALREADY)
Old commies can say whatever they want. But it's also your God-given right to ignore it.
Save it for posterity. The old hag should be remembered by that.