'A sacrilege for the victims and a dishonour for France'
Calls to stop a controversial Muslim rapper performing at France's Bataclan theatre has intensified with a demand President Emmanuel Macron take action.
Médine, whose full name is Médine Zaouiche, is known for provocative lyrics about Islam and secularism in France.
He released an album called 'Jihad' in 2005 but said the lyrics refer to an "internal identity struggle."
Far-right later Marine Le Pen said it would be a national disgrace to allow Médine's shows take place at the venue of the November 2015 Paris attacks.
The rapper is known in France for provocative ideas and once released an album called 'Jihad'.
An online protest started by right-wing MPs — 'NO to the rapper Médine' playing Bataclan — has gathered more than 13,400 signatures.
Médine has two shows scheduled at Bataclan in October but faces demands to cancel
In March he launched a single called 'Bataclan' which focussed on his personal relationship with the music venue as an up-and-coming rapper.
His conscious lyrics are perceived as some liberals as confronting difficult ideas.
But lines such as 'I put fatwas on the head of jerks' and 'crucify secularists' on 2015 rap 'Don't Laïk' have divided opinion.
Aurore Bergé of social-liberal party La République En Marche! said the words are 'more or less a call to murder,' according to Le Monde.
Republican senator Bruno Retailleau said Médine warrants the treatment comic Dieudonné got under former President François Hollande.
Dieudonné, convicted of spreading hate speech about Jews and condoning terrorism, had a number of his shows banned by Hollande.
Over the weekend, families of the victims at Bataclan sued the French state after it was revealed anti-terror officers armed with assault rifles stood outside the theatre as the carnage unfolded inside were told by superiors not to intervene.
In other news: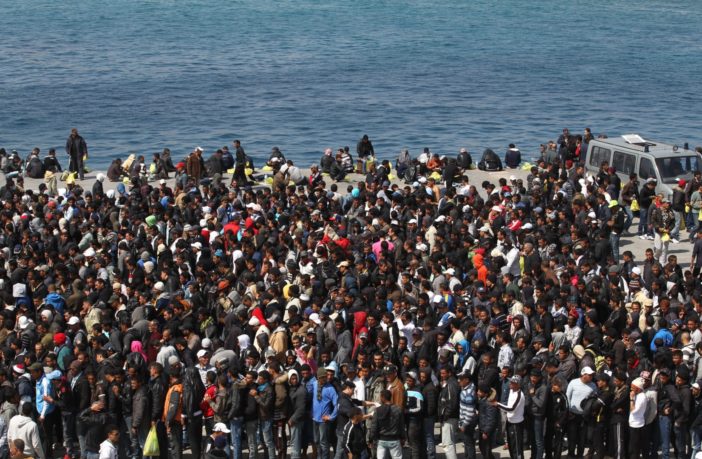 How many Spaniards are backing the import of black Africans?
Move by new Spanish government comes after Italy and Malta refused to let humanitarian vessel dock at their ports.
Barcelona Mayor Ada Colau offered her city's help while criticising other Europeans, saying the crisis over the Aquarius "puts in question" the unity of the EU.
Just like we knew they would.
'War between the cross and the crescent'
Turkish President Recep Tayyip Erdogan on Saturday strongly criticised the move as anti-Islamic and promised a response.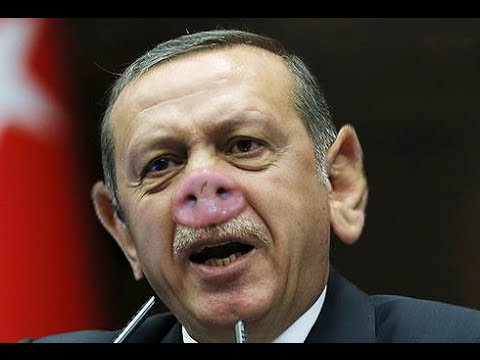 He said, "These measures taken by the Austrian prime minister are, I fear, leading the world towards a war between the cross and the crescent."
Now that's a good Muslim!
Devout Muslim slits his four-year-old daughter's throat as sacrificial offering to Allah during Ramadan
Nawab Ali Qureshi, 26, said to have cut daughter Rizwana's throat with a knife
He reportedly told police he did it as a sacrificial offering to God during Ramadan
Qureshi also reported claimed: 'I had to offer my most prized possession to Allah'
Just Deserts!
This Muslim terrorist was throwing a fire-bomb kite towards Israel.
American Soldier Killed, Four Injured by Devout Muslim al-Shabaab Fighters in Somalia
It is not at all clear why American troops are in Somalia in the first place. Do Obama-holdover State Department wonks think that we are going to establish a Western-style secular republic there? Why has Trump allowed this? What is the objective? The problem with all our interventions into various Muslim countries is that they are based on a false and misleading view of Islam, and a failure to recognize the nature of sharia and its power over the great masses of people. As long as our policymakers continue to fail to recognize such things, more American troops are going to die needlessly.