"Integration experts" are worried about the increasingly anti-Dutch attitudes of Turks living in the country, newspaper De Telegraaf reports.
"Integration experts?" What kind of animals are those?
"Wait for it", says a young Turk in Amsterdam. "We are already the boss here now. Look around you, this is Turkey, we keep on growing in the Netherlands.
Of the Turks allowed to vote in the Netherlands, around 70% voted for Erdogan.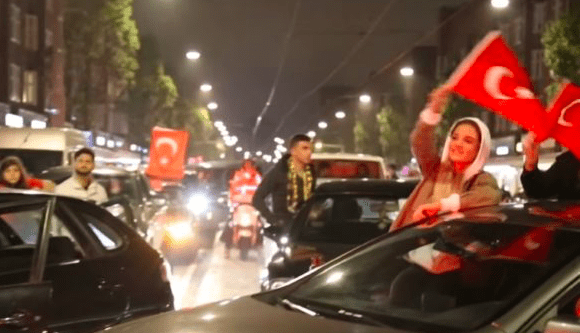 Replacing the natives with a Mohammedan/African proletariat:
Birmingham is known for its segregation, ghettos and was described by TV DOCUMENTARY-MAKER ROSS KEMP as "more shocking than Afghanistan" earlier this year!
"The children, the children…"
"Homegrown" is an idiot word to misdirect understanding of the jihad threat.  Its totally irrelevant whether an Islamic terrorist was indoctrinated in a Pakistani madrassa or in a mosque in Europe.
.
Officials have warned that the threat from home-grown jihadis who are prevented from joining Isis in Syria and Iraq is increasing, with the group inciting global terror attacks to maintain momentum.
Western leaders have failed in their duty to identify the root cause of jihad terror; anyone who tries to educate the public about this is labelled "Islamophobic." Organized, systematic witch hunts are increasingly directed against truth-tellers and concerned citizens, even by authorities who should be monitoring the spread of the jihad ideology, which is now deeply embedded in Western nations, via the internet and Islamic hate preachers.