Malay Prime Minister Mahathir Mohamad wants you to think Islam is not cruel & inconsiderate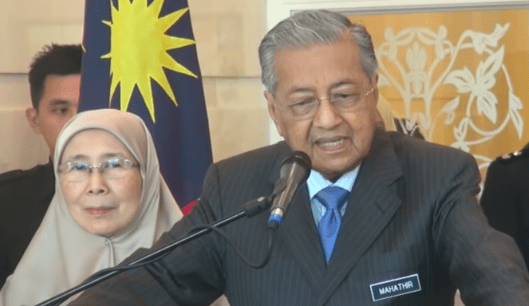 "We will ensure that it would not portray Islam as a cruel and inconsiderate religion. That is not what Islam is," Mahathir was quoted as saying by Malay Mail.
According to the Prime Minister, Malaysian Muslims are likely to impose certain rulings that are not in Islamic teachings
Mahathir said that there have been instances where Muslims impose certain non-Islamic rulings that portray Islam as a religion that has extremely strict practices.
"We like to impose religion, when the Quran has said, 'There is no compulsion in Islam'," he added.
But for some reason he won't tell you that this verse has been abrogated by the verse of the sword.
More from the Religion of Peace: